Is your kid addicted to YouTube's kids videos? Here's what you need to know
A child psychologist on the good, bad, and scary side of your child's handy digital babysitter
There are some moments in everyone's life when you step back and ask yourself: What on God's partially green Earth am I doing with my life?
If you have or currently spend time with children, you would have come across YouTube channels featuring videos for kids. Think 60-minute compilations of animated characters dancing and singing along to nursery rhymes. You can pretend you don't play videos to calm your little devil down when you need a half hour to not go completely insane, but you're not fooling anyone.
Back to my story. I have two nephews of roughly the same age, and they're obsessed with a YouTube kids channel called Cocomelon. Any video from the channel would mysteriously render them quiet, even if they'd been bawling their eyes out 2 seconds before it was played.
So, it became a staple in our house.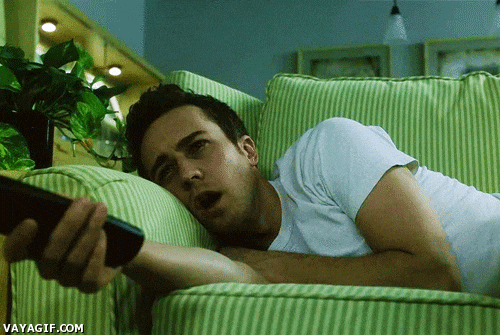 I thought nothing of it, until I found myself going on a 45-minute rant about how insensitive it was for the animators to include bacon in a song about breakfast, when one of the major characters in the Cocomelon universe is, in fact, an anthropomorphic cartoon called Pepe the Pig.
That's when I decided to step back and examine why I would voluntarily listen to songs about learning how to brush your teeth and how to pronounce 'apples' and 'bananas'.
These kiddie channels have gained massive popularity, with Cocomelon being the fourth most subscribed channels on the platform with over 66 million subscribers and 45 billion views at the time this article was being written.
Closer home, ChuChu TV has 29.2 million subscribers and a consolidated 19 billion view count till now on their videos. The Chennai-based studio, reportedly earns about Rs 2-4 crore every month in ad revenue, and over Rs 57 crore annually.
Here we will examine the good, the bad, the scary truth of YouTube's rise as digital babysitter
The good
According to a psychologist, moderation is key. "If YouTube video viewing time is regulated, then it can help children develop their vocabulary and speaking skills," says Delhi-based child psychologist and special educator Renu Goyal, "When children see these videos, especially the ones where the characters are dancing, they try to emulate them. This helps improve their motor coordination and brain development."
Aside from these physiological benefits, creators of Youtube's kids videos are also experimenting with traditional nursery rhymes, to make them more suitable for their intended audience.
In ChuChu TV's version of the classic 'Jack and Jill' rhyme, Jack and Jill learns a lesson about handwork and tenaciousness after their famous fall. They get back up and ultimately manage to complete their task of fetching a pail of water.
When figuring out why so many channels are solely dedicated to children, remember that millennial parents have eschewed traditional cable TV in favour of streaming services. That makes YouTube the cheapest, and most accessible form of entertainment for kids.
Because of the no-cost medium, and the lower production quality, online kids' content is actually an easy way to make money for most content creators.
The bad

YouTube relies on metrics like views, watch time, completion rate and subscriber count to recommend videos. This means that more emphasis is given on quantity than quality, resulting in thousand variations of the same song.
Channels have also started making 45-60 minute compilations of the same videos, multiple times, that increases the view time per video, but adversely affects the viewer.
"The longer the time a child spends watching these videos, the less socially involved they become," says Goyal, "This can inhibit their brain development."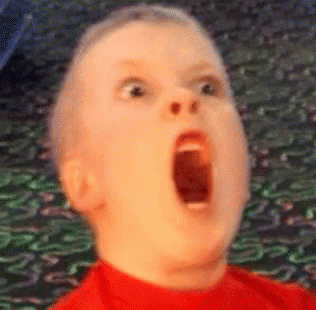 According to her, the dependency on these videos is making kids more aggressive and the graphic colours and music can distract the child from educational messages.
"They're now getting irritated and aggravated easily. Children can also find it difficult to differentiate between the world they see onscreen and the world they live in," says Goyal.
The scary

YouTube is an ad-driven business. A major percentage of the revenue earned by creators comes from monetising the videos for advertisements. While this might appear standard for regular content, it can be deeply problematic for videos targeted at kids.
In August 2019, YouTube launched an app specifically dedicated to children called YouTube Kids. While the app didn't place ads based on viewer's interests, they still tracked information about the kind of videos the kids were watching, so as to recommend more videos to them.
In September 2019, the chairman of United States' Federal Trade Commission, Joe Simmons, released a statement revealing YouTube's strategy to use its popularity with kids to further the interests of their corporate clients.
Google, YouTube's parent company, reached a settlement of $170 million for violating the Children's Online Privacy Protection Act of 1998. It also outlined a set of new rules that YouTube needed to implement in order to make the content safer for children.
According to the new rules, creators have to explicitly mention whether the video is 'Made for Kids' or not while uploading. Since target-based ads generated more revenue than general ads, content creators will take a massive hit in that area. Moreover, the videos categorised as 'Made for Kids' will have notable features like comments, info cards, end screens, and save to watch later, disabled.
While these measures may seem like a positive step in the direction towards making the Internet a safer place for kids, there's not telling what the algorithm may throw up.
While Goyal believes that it's best to completely avoid exposing kids to the wide and boundless world of the internet, she understands that it's impossible to be completely insulated. "The key is to moderate the time spent online and keep it under your supervision," she says.
She also suggests engaging your kids with games, books and physical activities, if you have time.
There's no concrete solution to this problem, if you consider it to be a problem at that. We can only hope that in the months to come, the worst outcome of YouTube Kids can be the intensely hummable 'Baby Shark' stuck in our heads.