Youtube
10 drinking games to get you into the spirit of the season
Rule #1: Assign a designated driver. Hic
The pressures of adulthood are infinite. Toxic work cultures, money-making scams and troubling matters of the heart. Of course, thanks to the same adulthood, we also have a friendly distraction in the form of flavoured C2H5OH aka your favourite tipple. But it's no fun sitting around a community table and downing peg after peg, swimming in a flood of tears. That's just Devdas and his friends. Thank god for drinking games.
These are the kind of games that challenge your hand-eye coordination, dare your liver to die another day and make you question your life choices. This festive season, bring out your competitive spirit along with all the spirits in your cellar to make the most of the remaining weekends of the year. 
Banish the boring Never Have I Ever, the played-to-death Beer Pong, rather boisterous Beer Jenga and the poisonous King's Cup. Fuel the nights of debauchery with these innovative drinking games to see how long can you survive on the edge because 'tis the season to be sloshed. 
Kindly assign teetotallers to be the designated drivers and download Drunk Mode app on your phone to avoid calling your ex, yet again.
Drinking games you don't want to lose:
Most Likely:
Sit in a circle. On each turn, one person asks a 'most likely' question. For instance, "Who would be most likely to shoplift if left unattended?" or "Who is most likely to get married by the end of next year?" You get the drift.

On the count of three, everyone points to whoever they think would most likely do the act mentioned. If the fingers point at you, you have to take a gulp.
Straight Face:
Trust us, your thoughts are more inappropriate than the responses in Cards Against Humanity. Write those thoughts down on sheets of paper. After everybody has submitted their worst possible thoughts (ranging between ridiculous and risky), the challenge is to maintain a straight face while reading them out or hearing them.
Each player picks up a sheet and attempts to read without any emotion. Whoever breaks into the slightest giggle or smile or an uncontrollable bout of laughter, has to chug their drink.
Dear players, it's time to put on your poker face.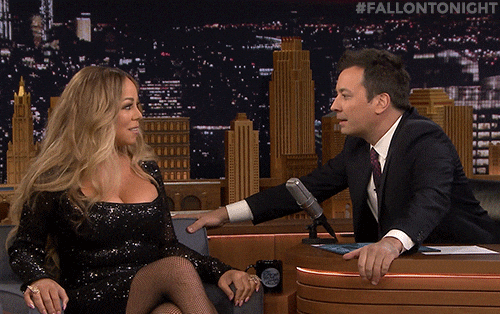 Pub Golf:
Similar to golf in almost no way at all, pub golf is a popular drinking game played by those looking to test their liver function or those that enjoy nursing week-long hangovers. The game consists of a selection of nine or eighteen different drinks ideally spread across a number of bars. Each 'hole' (drink) will have a set 'par' in terms of minutes within which every golfer must finish their drink, or face a punishment.
Golf-themed clothing and accessories are strongly encouraged.
Drunken Artists:
This is Pictionary — but with alcohol. Players take turns to be the timer and the artist. Each round begins with the timer who whispers a word to the artist and starts the clock. The artist draws the word while others shout their guesses.
Once the word is guessed correctly, the timer checks how many seconds have passed. The artist drinks for every 10 seconds that went by before the right guess was made. For instance: If it took 50 seconds, they'd have to take five gulps from their drink. If the artist is terrible at drawing, and the group gives up, he or she has to take a shot.
We feel for your substandard artistic skills that will invariably get you higher than the prices of onion in India.
Loose tongue:
Two words: think fast. Thinking on your toes while you can't even manage to stand on them is what makes this a crazy game night favourite.
Take two players, show them a card from the deck. They have to then think of a word that starts with the same letter as the suit of the card. If the card was the King of Spades, the players can shout out 'Surf', 'Sex', 'Sold', and the like. The player, who is slow at shouting out the words, loses and has to drink.
You can make it more difficult by introducing word categories. Eg: Countries starting with that letter or movies starting with that letter. 
Buzz:
Sure you've played some version of this game at some point. Sit in circle. Player 1 starts the counting. The rule is to say out aloud every number except for 7 and its multiples. Instead of 7, you're supposed to say, 'Buzz'. If you don't, you drink. Simple? Yes, it's quite a simple way to get people drunk before the night even begins.
If you hated maths a child, please sit this one out.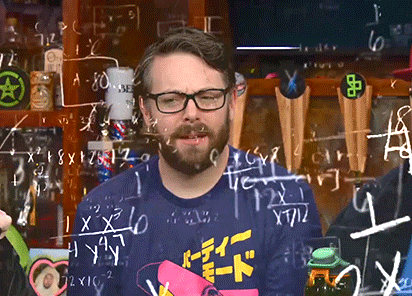 Attached At The Hip:
It's basically a game of Twister gone horribly wrong. The game promises to bring people close, too close for comfort sometimes. Scribble body parts on pieces of paper, and put them in a bowl. Shuffle well.
Break into teams of two. Each player picks up a chit, and makes sure that the mentioned body parts in their chits are 'attached' for as long as possible. The moment they separate, the players take a shot.
Home Alone:
Well, there are more movie-related drinking games than you can count. But we zeroed in on Home Alone only to align ourselves with the spirit of the season.
The easy-to-follow rules are as follows:
Take a PartySmart tablet to make your life easier.

Drink every time someone says, 'Kevin'.
Drink every time a Christmas song is played.
Chug 2 drinks every time Kevin talks to himself.
Down 3 drinks each time the spider appears.
Gulp 3 drinks every time the old man appears.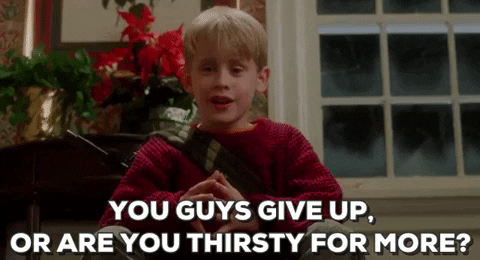 Beer Paw:
True to the Soviet stereotype of loving vodka more than loving their partners, this Russian baap of drinking games magically converts your pitcher of beer into a vodka pitcher before you can blink.
Rules are simple: pass around a large mug of beer. After each player takes a sip, vodka replaces the displaced fluid. And the game goes on. Sooner than you know, the mug becomes vodka only. And then you started replacing vodka with beer.
The last person standing is announced as the winner. 
Power Hour:

We have carefully and literally saved the best…err… the worst for the last. There's no rule at all. And this game isn't for the ones with the capacity of a 5 year old. Set the timer to 100 minutes. And for every minute, everybody takes a shot of beer.
You heard it right. A shot per minute. There's no winner or loser. The sole aim of this game is to get sloshed at the earliest.
All we can say is, 'May the force be with you'.