Representative photo: Pexels
11 organisation products for the kitchen that make you go, "Why didn't I think of this before!"
We love a good rack
My father once joked that you can tell a lot about a person by the state of their underwear. I believe it's the state of their kitchen. Mine was a hot mess — until I discovered organisation products for the kitchen that saved my fingers from knife cuts and my ceramic cups from being knocked off counters by a curious cat.
I've been lucky — the apartments I've lived in have always had separate kitchens where you could shut the door and hide the mess inside. But during the lockdown and for months after, when I was left alone with my thoughts and messy kitchen, I had to face both.
It's easier to escape your emotions and kitchen with long workdays and social events, but when it's a one-on-one knockout match, there can only be one winner.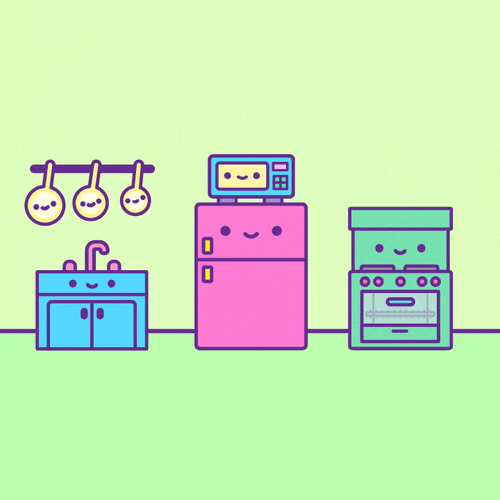 I took to retail therapy and entered the world of organisation products for the kitchen. Now, this sacred space is neatly compartmentalised, and I've found solutions for every problem that I ever had.
Can't tell the difference between spices? There's a product out there to help you with that. Struggling with a small kitchen with no space or cabinets to fit your collection of fancy pans, and mugs you've collected during your travels? Say hello to the mug tree and pan rack.
Be warned— the world of organisation products for the kitchen is a deep hole. You could end up with a shopping basket with 102 products and a bill that will have the bank automatically block your account.
Luckily I handed my credit cards over to more responsible parties and did the research on your behalf. I know, adding things to an already dishevelled space may seem contradictory but these smart storage solutions will help you organise your kitchen and help it run smoothly.
Just like the absurd — and cheap — household items we suggested that, admit it, changed your life forever.
11 organisation products for the kitchen that just make sense
Chalkboard labels, ₹199
If you're like me and can't tell the difference between sabja, kalonji and jeera, then these stick-on labels will be a godsend. You can always wipe it off and write something else when the time comes.
Slap them onto your jars and never mix up curry spices mid-stir again. You may also have to fight the urge to put labels on everything in your apartment.
Fridge storage bags, ₹395 (set of 3)
Tidy up your vegetable and fruit drawer with these efficient mesh bags. They'll keep your produce fresh and make it easier to find what you're looking for during meal prep.
Especially if you've just flown the parental nest and are cooking for the first time and can't tell the difference between pudina and methi leaves.
Reusable grocery bag with detachable pouches, ₹468
The plastic bag ban was fantastic and much-needed. But if I'm going to be honest, it can be quite an inconvenience when the sabzi wallah runs out of paper bags for you to put your groceries in, and keep them separate.
Like the time I came home after veggie shopping with a bag full of vegetable khichdi.
Astu Eco's kora cotton shopping bag comes with clip-on pouches on the inside that create a partition. They also have a drawstring which you can tie up and dump the pouches straight into the fridge. It's aptly and pretty cutely named 'Veggie to Fridge'.
Pots and dabbas' lid organiser, ₹549
There is a drawer in my kitchen which my sister and I call our drawer of shame. All the dabbas we've collected over time (some nicked from our mother's collection) are stacked up in a pile, most of them missing lids or with mismatched lids strewn around.
Solve your dabba crisis with a nifty organiser you can plop right into your drawers to stack up the lids. Since this is adjustable, you can extend it wider and even use it on the countertop to hold the lids of pots and pans.
Mug tree, ₹899
Functional and decorative, you can show off your prized collection of novelty mugs with a mug tree.
You've got easy access and your mugs aren't likely to be knocked off the counter by a vengeful and bored cat — plus they're no longer at risk of chipping and cracking while being stacked in your too-tiny cabinet.
Multi-purpose wall-mounted rack, ₹1,250
You may need a little help getting this up on the wall but it's worth it and truly multi-purpose. Who doesn't love a good rack?
Save space in your cabinets for important things, like snacks, and get your cooking utensils all in one place on the shelf.
You can hang your pans too from the hooks that come at the bottom of this rack. Other things too, like a kitchen towel.
In my case, it's my house keys — that I somehow keep losing in the house itself.
Can holder for the fridge, ₹238
We know it's unhealthy but my family has a soft spot for aerated beverages. A chilled Limca on a hot summer day hits all the right notes. You're telling me you can eat popcorn without a coke?
Place the cans into this holder and slide it into the side of the kitchen shelf instead of taking up space on the fridge door.
You can pretty much use it to store any kind of canister – like your midnight comfort drink of condensed milk. (Just me?)
Countertop corner shelf, ₹4,259
For those apartments short on space and kitchen cabinets, an addition like this can be tremendously useful. Prop it into any corner, or up against your microwave/oven and keep your spices and sauces organised and in one accessible space.
A lot of people use this in their bathrooms as well as a beauty shelf for makeup and skincare products. Move it around as you need, there's no corner you can't slip this neatly onto.
Adjustable sink rack, ₹435
Before I fell in love with this dishwashing soap dispenser with a sponge holder, I carried this sink rack to every apartment I moved into.
You can extend and adjust it to fit the size of your kitchen sink. The holes at the bottom drain out any excess water.
It's flexible, aesthetic and a practical addition for keeping your cleaning products in one place instead of reaching into the darkness that is the cabinet under the sink where only dust and cobwebs live.
Stackable shelves, ₹249 – ₹399
In a multi-person household, it's unlikely that you all like the same type of jam or type of peanut butter. The jars pile up in your cabinets and make their way on to the countertop instead.
I don't know why I didn't think of investing in stackable shelves sooner. It just makes sense. Especially in those annoying sized cabinets that are way too tall and not very wide. What do you do with all that vertical space?
IKEA makes them in different sizes, so you can mix and match as you require.
Knife holder, ₹439
No more am I rummaging through a cutlery drawer and accidentally slicing my finger on the edge of a blade.
Place one of these inside your drawer, and your sharp knives aren't just organised but also safely away and covered. A must-have if you have inquisitive kids. I can't be the only 10-year-old who snuck out the knives and pretended to be on Khana Khazana.