A still from Jawaani Jaaneman
12 family-friendly movies that are safe to watch with your Indian parents
Spoiler alert: no Parental Guidance required
In 2005, my family took a two-year sabbatical from going to the movies when an awkward debacle called Parineeta befell us. My Bengali parents were convinced this would be one of those family-friendly movies that would double up as an education in Bong culture.
Until a love-making scene in slow motion was thrust upon us.
Unprepared, my baba and maa started passing the popcorn tub back and forth, strategically pausing in front of my eyes, in an attempt to block the 50ft wide screen. We observed dystopian silence on our way back.
Every time this anecdote comes up during social gatherings, I'm reassured that I'm not the only one to be stuck in that dreadful ménage à trois – my parents, that uninvited sex scene and I.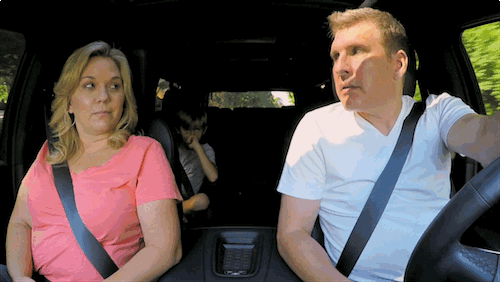 This Indian horror story has scarred one too many of us, and streaming services aren't helping the cause either.
Don't get us wrong, we are grateful to Netflix and co., for its spoilt-for-choice entertainment. But a sex scene isn't a plot device anymore. It's a prop that's generously inserted into the script whenever writers are bored.
Under our current circumstances, where many of us are locked up with parents and younger siblings, family movie time is one tender embrace away from turning into hours of unprecedented silence.
To counter that, you can either CringeMDb your movie choices or add these family-friendly movies to your list.
12 family-friendly movies to watch with parents sans awkward silences
Home is where the heart is:
These family-friendly movies may go down the risqué path – infidelity, incest, child out of wedlock and so on. But the bedroom details never translate to the screen and nobody gets offended.
Jawaani Jaaneman
In Jawaani Jaaneman, an adaptation of the Argentinian comedy, Igualita A Mi, Saif Ali Khan's Jazz pays homage to his previous rom-com characters, including dancing to his popular number, 'Ole, Ole'.
The 40-something party animal is shocked when he realises that he has a 20-something daughter, Tia (played by debutante Alaya F). This coming-of-age comedy, in ways, shows the transformation of an 18-till-I-die man-cub into a responsible father figure.
We wish Tabu's chakra-obsessed hippie mother act got some more screen space though. Watch on Amazon Prime Video
The Royal Tenenbaums
Towards the end of the movie, Owen Wilson's character, Eli, tells the titular head of the Tenenbaums, "I always wanted to be a Tenenbaum." You wish for the same when the end credits roll.
The movie starts in the inner chambers of the Tenenbaum household where three pint-sized geniuses (the kind to win the Pulitzer in the ninth grade) live with their mother, after their father leaves them. The story skips a couple of decades and we see the father making ridiculous reconciliation attempts with his estranged family.
With that stellar ensemble featuring Gene Hackman, Gwyneth Paltrow, Ben Stiller, Bill Murray, Luke Wilson, even after 19 years, this is arguably the best Wes Anderson film till date. Watch on Hotstar
Dil Dhadakne Do
If there was any other family more boisterous and eccentric than yours, it's the Mehras on a cruise during Mr and Mrs Mehra's 30th wedding anniversary. Kamal (Anil Kapoor) and Neelam (Shefali Shah) embark on a Mediterranean sojourn with their seemingly good-for-nothing son Kabir (Ranveer Singh), self-made yet never-appreciated daughter (Priyanka Chopra), friends and frenemies.
The claustrophobic trip (80 per cent of the movie is shot inside a ship) soon turns into a competition of peeling off Band-Aids without warning and spilling bottled-up grudges.
This Zoya Akhtar movie packs in enough flavours from south Delhi's Punjabi households to give that gharwali feeling to your Baisakhi afterparty. Watch on Netflix
Feel-good dramas to save the day:
These sugar-and-spice-and-everything-nice stories will put a smile on your face even during these dark and grim times. Sweeter than all the baked goods in your kitchen and tummy, these family-friendly movies films don't ring any warning bells.
The Intern
Welcome to the Nancy Meyers universe of sugar rush on 70mm. This will either make your father glad to watch Robert DeNiro back on screen, or infuriate him enough to wonder what happened to the tough guy from Taxi Driver.
The Intern (starring Anne Hathaway and DeNiro) follows Ben Whittaker, a 70-year-old widower who realises that the retirement life isn't for him. The movie tracks his journey as a senior intern at a fashion e-commerce site led by Hathaway's character. Watch on Google Play
Begin Again
Can you resist watching a clean-shaven Adam Levine grow a beard, do bad boy things, cry and croon all in the same movie? Of course, not.
In this John Carney drama, Gretta (Keira Knightley), a budding songwriter, is heartbroken after her boyfriend Dave (Levine) cheats on her. However, a chance encounter with Dan, a former record label tycoon (Mark Ruffalo) changes both their lives. The movie leaves us all with a message of forgiveness and a soundtrack to play on loop. Watch on Netflix
Angrezi Medium

We are just glad to have Irrfan Khan back on screen.
Homi Adajania's comedy drama is set in Udaipur where Champak Bansal (Khan), owner of a local sweet shop will do anything to fulfil his rebellious daughter, Tarika's (Radhika Madan) only dream: to study at a university in the United Kingdom. The film relies on middle-class stereotype-driven humour and we aren't complaining. Worrying about achaar ka dabba at the airport security check; that's a legit concern and is highly relatable. Watch on Hotstar
Back to the start:
It's a two birds-one stone approach. Watching children's films make your younger siblings feel included. Escapists can choose this safe 'happy endings guarantee' route. This genre of family-friendly movies never disappoints.
Hugo
This movie is the reason why Martin Scorsese should make more films for children. In this adventure drama, based on Brian Selznick's book The Invention of Hugo Cabret, we follow the adventures of Hugo, an orphan boy (played by Asa Butterfield).
Set in the 1930s, Hugo lives in Paris's Gare Montparnasse railway station. He maintains the station's clocks and hides from the inspector (played by Sasha Baron Cohen), who wants to send him back to the orphanage.
But the film is so much more than his great escapes. Occasionally, Hugo interacts with a certain Georges (played by Ben Kingsley), owner of a toy shop. Hugo also steals toy parts to fix a robot in his attic.
Spoiler alert: Georges turns out to be Georges Méliès, one of the first commercial film-makers in the world. What a way to incorporate an iconic piece of film history, Scorsese. Watch on Netflix
Onward
In Pixar's latest fantasy quest, elf brothers Ian and Barley are given an opportunity to spend a day with their late father. And the brothers aren't going to leave any stone unturned or magic spells wasted to keep them from their dad.
But when their mother realises that her sons are missing, she teams up with a Manticore (mythical jigsaw puzzle of a beast) to bring them back home. This family-friendly drama reminds you to hold on tight to the people that have had your back since the very beginning.  Watch on Hotstar
Inside Out
In Pete Docter and Ronnie Del Carmen's movie, young Riley is uprooted from her house in MidWest and moved to San Francisco, and that's when her life begins to fall apart. The movie shows how she and emotions – Joy, Fear, Anger, Disgust and Sadness – manage to navigate life in a new city and school.
This adorable tearjerker movie for kids deals with the science of memory, emotional development and ear worms. Watch on Google Play
Crime and punishment:
We are literally living in a danger zone. You can't step out, you can't travel. But you can certainly put the brain muscles to some productive use. Invite these detectives and criminals to your watch party, and have the time of your life. Case closed.
Knives Out: 
And then there's the eternal charm of a well-made whoddunit. The genre of family-friendly movies never goes out of style. Rian Johnson's old wine (Agatha Christie's tropes) in a new bottle (original murder mystery) will shake and wake your grey cells.
There's a gothic mansion, a large dysfunctional family (Chris Evans, Jamie Lee Curtis, Michael Shannon and Don Jonshon, among others) and the murder of the patriarch on his 85th birthday. And that's how we, along with detective Benoit Blanc, a man of ludicrous analogies (played by Daniel Craig), embark on the search of the culprit.
Don't miss the doughnut analogy as the crime reaches its resolution.
PS: The movie expresses a very subtle nod to illegal immigration in the US. Watch on Google Play
Ocean's 11:
While we are busy plotting grocery store heists, it's useful to have some inspiration material to fall back on. Objectively, Steven Soderbergh's Ocean's 11 isn't a cinematic masterpiece. But with that looks-could-kill star cast featuring George Clooney, Brad Pitt, Matt Damon, Andy Garcia and Julia Roberts, nobody will judge you if you got carried away.
Gangster Danny Ocean (Clooney) recruits a group of 10 talented scumbags to rob three major casinos in Las Vegas. Terry Benedict (Garcia), his arch rival, owns the casinos and is also in a relationship with Ocean's ex-wife, Tess (Roberts). Watch on Hotstar
Hera Pheri: 
Baburao (Paresh Rawal) is a financially troubled landlord. He lives with two equally cash-strapped tenants – Raja (Akshay Kumar) and Shyam (Suniel Shetty). Apart from their empty pockets, the only constant in their life is bickering on a daily basis.
However, a phone call from a menacing kidnapper called Kabira gives them an idea to become rich overnight. The plan is simple: pretend to be the kidnapper, double the ransom, pay Kabira and keep the rest. Will they succeed?
The movie is 20 years old, and most of us have rote-learnt the dialogues. Yet it's a comedy we don't mind repeats of. Watch on Voot