Representative photo: A still from Raanjhanaa
"I got hit on in the hospital, on OLX, even on Gpay": 21 women on the weirdest places they've dealt with unwanted advances
We found stalkers in a hopeless place
If you could share a pearl of wisdom with your 15-year-old self, what would it be? Start saving, say 'no' more confidently, stop linking your phone number to the Aadhaar card? A bonus piece of advice from our repository — choose Sunil over Rahul. We'll explain.
Despite the way it ends for Shah Rukh Khan's Rahul, Darr had many of us smitten by his unabashed PDA. The riff is unforgettable. "Tu haan kar, ya na kar, tu hai meri Kiran". Sneaking into the house during Holi to plaster colour on his crush, using a fake identity to trace her — he went the distance. On the other hand, Sunil, the mature, calm husband, was not a man of grand gestures, and hardly anybody remembers his lines.
Years later, when your male colleague incessantly invades your space, a co-passenger pesters you for your number or your GP slides into your DMs, you remember the boundary-breaking Rahul, not with fondness, but with darr and disgust.
Men of all ages chasing reluctant women is the oldest trope in Bollywood. Think Raanjhanaa, Rockstar, Kabir Singh, and almost every other rom-com. And imitating art to the fullest, it's also our gross reality.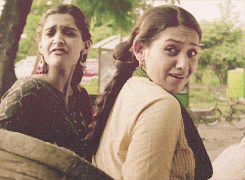 Like the frightened heroines who clutch their bag to the chest when the stalkers pop up while in line for the bus or on a grocery run, we've conditioned ourselves to stay on guard all the time. Whether it's a job interview, security check at the airport or even going to the sabzi mandi. 
With screens taking over our lives, unsolicited Romeos are now showing up on LinkedIn DMs with marriage proposals.
As per the National Crime Records Bureau, in 2018, 9,438 cases of stalking – one every 55 minutes, on average – were reported in India, which is more than double the cases – 4,699 – reported in 2014.
Recently, we opened up the conversation, asking our Tweak family to share the weirdest and unexpected places they've been hit on.
While some stalking instances are funny, and make for good screenshots to share with your friends for a laugh, others are obscenely creepy, and the rest make you scream, "What were they even thinking?".
Stalking pro max: 21 women reveal the weirdest places they've been hit on
At the immigration counter
"It was at the immigration counter at the Istanbul airport. The officer asked me where I was going, and why I wasn't staying in Istanbul. I told him that I'd be returning from Cappadocia and staying in Istanbul before flying back. He immediately asked me for my number so we could connect on WhatsApp and meet once I'm back. I said, 'Thank you, but no thank you'. My friend freaked out and said, 'Why couldn't you just give him the number? What if he created some issues?'" – Shilpa Lakhani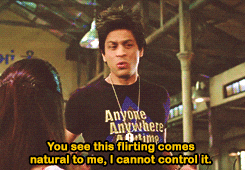 On the Scrabble app
"I've been playing Scrabble on this app for over a year and most people will just say 'Hi' and I ignore it. They don't persist. There was one guy who didn't say anything throughout the game and then just before the last move, he sends me a message saying, "Let's sext". So I played my turn, beat him and blocked him." – Shweta Mehta Sen
At the gym
"I used to go to a gym in Bandra. My trainer would comment on my nail paint, how I looked better in 'hot colours' and not the subtle ones. One day, a Honey Singh song called '47 weight kudi da' was playing. He came up to me and said that the song was written for my figure. He tried taking my WhatsApp number and I was so uncomfortable that I stopped going to the gym." – Mili Sharma
In an autorickshaw
"I was waiting for a share auto. A decent-looking guy suggested we take a direct auto to the station and split the fare. We did, and the guy began making small talk. I was disinterested, so called a friend and chatted with her. We reached the station and unfortunately, I only had a Rs 500 note. The guy insisted on paying on my behalf, and when I refused, he said that we could be friends and I could share my number with him. So I went to several shops before I finally got the change. He tagged along and said things like, 'You are pretty and we could be great friends'." – Bridget Fernandes
At the passport office
"I was standing in the tatkal queue at the passport office in Gurgaon. A rather nice-looking chap was right behind me. He started with, "Oh, you look so different in your passport photo and much better in person", and I was like 'This is not really a compliment'. Then he inquired where I plan to travel next when my passport is renewed. I tried to not engage with him. Once the paperwork was complete, as I was leaving, I saw him waiting outside. He asked, 'I just thought we could do coffee.' I politely declined and left." – Rini Chatterjee
At the milk booth
"Between tuition classes, I'd drive by this milk booth to get my daily fix of sweetened elaichi milk. The milkman would keep it ready, and we eventually fell into this daily dance where I'd swing by, he'd come to my car, hand me my milk and take the change. A week later, he had an audience observing this and eventually one day, he and some rowdy guys began following me to my next class. I panicked and decided to play fast and furious on Chandigarh roads with some jerk tailing my car, making lewd gestures at me and me trying my Formula 1 best to speed out of his gaze in my NE118. He just wanted to terrorise me and he succeeded. That's when I realised I wasn't being followed, but was being stalked." – Sharin Bhatti
On LinkedIn
"Recently, a guy from a dating app tracked me down on LinkedIn. I was not active on the app, and had forgotten about this guy. He found me on LinkedIn and the first thing he asked was if I was from Himachal. Since I didn't register who this man was, I kept wondering how would he know this. There's no way my LinkedIn profile has any mention of it. So I inquired, and he said that he sent me a request here because I wasn't responding on OkCupid. I told him that it wasn't a forum for dating and stopped engaging." – Nisha S.
At a work meeting
"During my freelancing days, an editor of a cricket magazine commissioned me to cover a match at Wankhede, and we met at the cafe in the hotel where he was staying, so he could give me the tickets. During the brief chat, he randomly mentioned how his is an open marriage. I found it strange and then he said, 'I forgot to get the tickets. Come to my room and I'll give them to you.' I told him that I'd be waiting downstairs for him. He also wanted to meet me the following day after the match — around midnight. For the next few months, he texted every time he was in Mumbai, even though I wouldn't respond. I had to block him." – Arundhati Chatterjee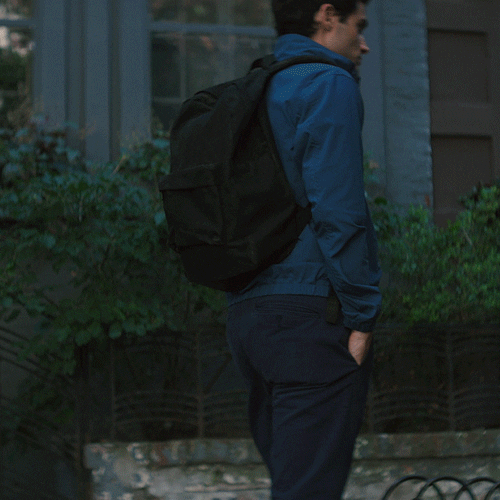 At her own doorstep
"I was once stalked by a delivery guy. He noted my number and called me from different numbers. I finally had to scare him off by telling him that I'd inform the cops. He went mum for a couple of weeks and showed up at my door with a fake delivery and tried to enter my house, although I had the safety chain on. Luckily, my husband came home at the same time. He was then arrested by the cops, it was scary." – Suparna Malik Srivastava
In her own clinic
"In my initial days of dental practice, a young couple visited me for a consultation. The husband required a root canal. After the initial visits, the wife stopped accompanying him and he would ask me personal questions, asked for my personal number stating that in case of an emergency, he could reach out to me that way. He even asked me to go out with him and I turned him down.
Luckily in the next appointment, his wife accompanied him, so I asked her about the outing he was inviting me to, and she had no clue. In the last appointment, he told me he had problems getting erections and asked if it was due to the root canal treatment. I was shocked. I maintained a professional face and gave him a very medical reply, though I was enraged." – Neha Sharma
In the middle of the road
"I was in Brisbane crossing the road after a trip to the farmer's market, and this guy runs back across the road and goes, 'Oh my God, you have the most amazing eyes. Can I walk with you and help carry your bags?' I didn't know what to say." – Anisha Nair
Up in the air
"On the flight from Goa to Kolkata, this guy kept staring at me and smiling. His wife was sitting in the row ahead of him, but he shifted to the rear because the flight was empty and looked diagonally at me throughout. I just ignored him." – Romita Banerjee
On Google Pay
"I worked with a guy at an NGO, who kept picking fights with me. I reached my saturation point and it took a toll on my mental health. That's when I blocked him everywhere. He then texted me on Google Pay apologising and telling me that he's in love with me." – Namita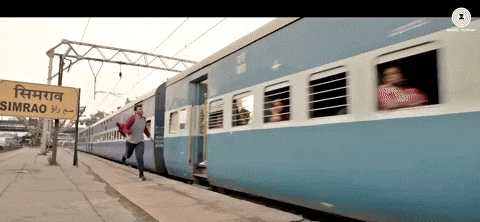 At the railway station
"I was rushing to board a long distance train. An elderly person came up to me, and started a conversation about where I stay etc. I started feeling uncomfortable. He then said, 'I can get you a 1st class ticket.' I excused myself, pretended to be on a call, and ran away in the opposite direction as fast as possible. I had not expected an elderly person to hit on me." – Arunima Ghoshal*
On a bus
"I was on a bus travelling from the Symbiosis Lavale campus to Pune. This dude hit on me in Marathi, which was grade A comedy if you ask me. He was rambling, quoting some mega popular romantic Marathi songs, and said 'Thank God' when I said that I'm going to meet my brother and not 'boyfriend'. I was just being polite and sticking to monosyllabic responses." – Poorva Joshi
On OLX
"I was trying to sell my couch on OLX. Since the buyer seemed genuine and not another scam artist, I consented to move the conversation to Whatsapp. After agreeing on a price and date of sale, he suddenly asks 'Are you a model? From your display photo, looks like you are.' I responded with a blunt 'Excuse me?' to which he replied, "Have you eaten dinner?" – Rochelle Pinto
On a vacation
"I was travelling to Goa with my mom. We had booked a tour guide to show us around. I thought he was hitting on my mother, so I started to keep her away from him. But then he started following me around, would call in the middle of the night long after we left Goa, and once called my mother and told her he wanted to marry me." – Baishali Chatterjee
In a hospital
"In 2016, I was hospitalised for surgery in Dubai. I was admitted for a whole week. I got acquainted with the staff and doctors. It was great. But there was this one admin guy who worked the desks, so he also had access to my number. Every single time I would walk around trying to get food, he would stop me and hit on me. Ask me questions like if I was single, if I would go on a date with him, the usual. So I politely brushed him off and avoided. Then I got discharged from the hospital, and I start getting text messages from this same guy. He basically used his admin access to dig out my number and message me. It was such an invasion of privacy." – Malavika Ravi
In a bank
"It was an older man, a PSU (Public Sector Bank) head, and we were to talk about his IPO (Initial Public Offering). I was an investment banker and he was my client. So when I asked the team if anyone had any questions, they didn't have any, but he certainly did. He asked me if he could have dinner with me later in the night as he thought he could "open up to me" about his life. I politely declined saying we aren't "allowed" to have dinners with our clients." – Shital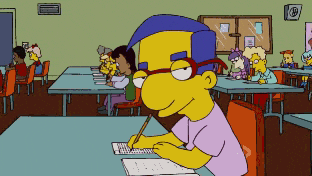 In the examination centre
"It was in 2003. I was wearing a sleeveless top and we had our viva that day. The external examiner made me sit by him throughout the day. The internal teacher kept telling him to let me go, but I was the last to leave the viva room. I complained about it to my HOD the next day and after some inquiry, he just said that I shouldn't have worn a sleeveless top to the viva. Nothing was done about it." – Dhanashree
On a customer care call
"I called a customer helpline to troubleshoot some internet issues I was facing. The next thing I know, the customer representative started chatting me up on Whatsapp. A similar thing happened when I called the Hyundai customer line. The scary thing is they don't think twice about the repercussions. But my story really is nothing. Men send dick pics to complete strangers." – Jonquil Sudhir