Photo: Wikimedia Commons
5 Rabindranath Tagore essentials for your bookshelf
Celebrate his birthday the way he would have liked it — with books
How does it feel to wake up every morning to find someone staring at you? Sure, it can be creepy, if you're someone's Lolita. It is romantic if you're into Joe Goldberg from You.
But if you're a Bengali, it feels like a heady cocktail of pride mixed with personal failure. The man in question is our favourite separated-by-six-degrees relative, Robi Thakur. Rabindranath Tagore to the rest of the world.
Much like the larger-than-life photograph of Mr and Mrs Raichand in Rahul's London home in Kabhi Khushi Kabhie Gham, us Bengalis always have a greyscale portrait of our beloved bearded man, in addition to the box-set of Rabindra Rachanabali (his collection of essays) and cassettes of Rabindra sangeet.
In my home, the frame hangs above my bed. I wake up every morning knowing that I'll never be the overachiever that he was. Before language examinations, his spirit would follow me around like Gandalf screaming, "You shall not pass".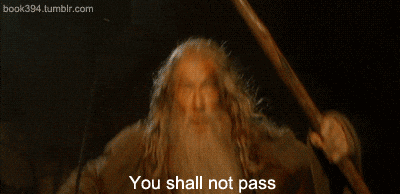 Bong parents teach their children all about our national treasure's achievements before the multiplication table of two.
By age five, our favourite bedtime story is Kabuliwallah, we know that Tagore gallantly rejected the title of 'Sir', that he was the first Indian to win a Nobel Prize and that his compositions serve as national anthems for three countries.
Along with his literary legacy, he has given a purpose of life to Bengalis for generations to come. If there's anything we love more than dissecting and devouring fish, it's running the PR machinery for Gurudev. We master the art of reading, reciting, singing (in and out of tune) and compulsively sharing his genius with the world.
Ahead of his birthday (May 7), which is often celebrated on a grander scale than any family member's birthday, we share the Rabindranath Tagore starter-kit with you.
Bookmark these 5 Rabindranath Tagore essentials for all ages
Kabuliwallah:
This eternal tale of filial relationships, love and longing reiterates that the strongest bonds are sometimes formed under the strangest circumstances.
In Kabuliwallah, Abdul Rehman Khan, an Afghani trader leaves his home and his daughter behind in Kabul and comes to Kolkata to sell dry fruits and toys. While most kids maintain distance with the 'scary' Kabuliwallah, a young girl called Mini befriends him. She reminds him of his own daughter and they forge a strong friendship.
A sudden turn of unfortunate events lands Khan in prison, and when he is released several years later, he seeks out Mini. Years have passed, and he arrives on her wedding day. The short story explores their enduring friendship and a father's longing for his daughter.
This short story has activated my ugly crying mode more times than I can count.
Read Kabuliwallah on Kindle
Shesher Kobita (Farewell Song):
Every Bengali vehemently wants to experience a break-up more painful than wisdom tooth extraction only to recite the famous last lines from this novel. "Whatever I gave you, it was but your gift. You made me so indebted, as much as you took. My friend, farewell!" I swear it sounds more romantic in Bangla.
Shesher Kobita is a seminal love story that questions the institution of marriage and re-examines the notions of love and longing. Protagonists Amit Ray (an Oxford-educated barrister) and Labanya (an opinionated simpleton) meet in the foothills of Shillong and fall in love.
But the two decide to marry other suitors because they feel that the routine life of living together will not do justice to their pure romance.
Amit marries Ketaki, his girlfriend from Oxford and Labanya marries Sovonlal, a friend from college days.
Amit decodes the enigma of marriage by saying that his relationship with Ketaki is like water in a jug; you fill it each morning, and it lasts all day long.
But his love for Labanya is like a vast lake, not meant for domestication, but into which he could immerse his mind. And he wants them both.
Read The Farewell Song on Kindle
Chokher Bali (A Grain Of Sand):
Often regarded as India's first modern novel, Chokher Bali follows the life of Binodini, a young widow and her forbidden relationships when she decides to share the house of a newly married couple, Asha and Mahendra.
Mahendra, who had previously refused to marry Binodini without meeting, ends up having an affair with her.
In more ways than one, Binodini is a contemporary, modern woman. She is confident, has a world view, and is in complete control of her sexuality. Tagore touches upon several social issues including adultery, pursuit of sexual satisfaction, fate of widows and more.
My Sociology professor had confiscated my copy after she caught me reading the book during her lecture. Later during the PTA meeting, she returned the book to my Mom. Maa was partly pleased that I was caught reading Tagore and not the Bhagats and the Ravinders of the literary world.
Read Chokher Bali on Kindle
Ghare Baire (The Home and the World)
The personal is political and vice versa in this landmark Rabindranath Tagore novel. The novel is told through the experiences of its three protagonists – Nikhilesh (an educated nobleman with refined tastes), his wife Bimala and his friend Sandip, a free-spirited revolutionary during the British rule in India who is actively involved in the Swadeshi movement).
The novel juxtaposes their ideals — west versus east, the rational versus the emotional, orthodox versus radical, and ultimately, our home against the world. It's a love triangle set in a politically charged environment that throws light on the class system as well as shows us glimpses of riots.
Read Ghare Baire on Kindle
Gora 
Tagore's most voluminous novel captures two love stories set against the political uprising during British India. The book is also an exploration of nationalism as a concept. In that sense, Gora is perhaps the most relevant book we need to read and re-read in today's times.
The novel follows the intertwined lives of four individuals – two Hindu boys Gora and Binoy and two Brahmo Bengali sisters – Sucharita and Lalita. Gora is an Irish orphan, who is adopted by a Hindu woman in British India. He grows up to become a devout Hindu but because of his appearance, he can never fit into the milieu.
This magnum opus took me several attempts to finish before I realised that this requires re-reading to understand Rabindranath Tagore's version of nationalism and to actually adopt it.
Read Gora on Kindle