5 times Coronavirus made laughter contagious
Spreading smiles under those N95 masks
Thanks to COVID-19 aka Coronavirus, the world economy and our mental health are teetering like a couple of drunk teens at their first unchaperoned sleepover.
People are cancelling #vacationgoals, resorting to namaste instead of awkward side hugs and doodling on their masks so their parents and significant others are able to identify them in a crowd.
When it comes to causing fear and panic in otherwise rational humans, COVID-19 now ranks as high as trying to understand GST or accidentally liking your ex's old photos from 2017.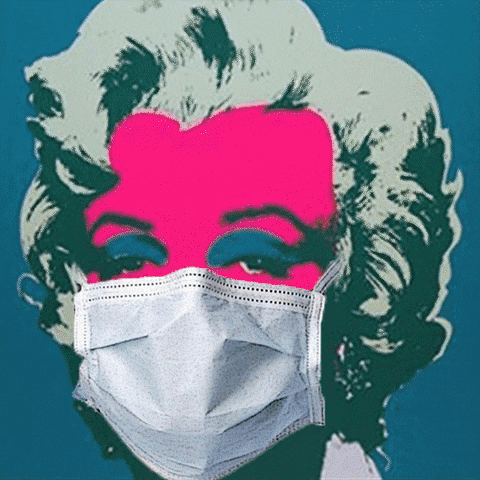 While the internet often gets a bad rep for bombarding us with dank memes on sensitive issues, this time around, people are using it to spread smiles under those N95 masks.
From TikTok videos that teach us how to wash hands to aunty jis singing bhajans in a bid to shoo the virus away, there's a great ammunition dump to fight coronavirus.  
As we laugh and learn with some of these videos, let's not ignore our Government's effort to spread awareness by coughing in our ears every time we muster up the courage to call somebody.
Don't hang up just yet, it's not a wrong number and the virus can't spread through phone calls. 
PS: Chugging a chilled Corona is completely safe.
Coronavirus, the creative bug
Vietnamese dancer Quang Đăng has performed a unique routine that teaches people the simplest yet the most effective method of washing your hands to protect from diseases.
He's calling it the #ghencovychallenge and asking followers to show their clean moves.
He also shares a 6-step hygiene routine for people in these testing times. And UNICEF gives the video their namaste of approval by sharing it on their Instagram handle.
Our homegrown comedian Naveen Richard is doing his bit too to arm our nation against the viral epidemic. He has released a music video that humanises the virus as a "Casanova who will enter our persona from China to Barcelona." The song, we must admit, is pretty contagious.
When all else fails, we trust in Uparwale. These Indian believers have done the same with Coronavirus. They broke into an impromptu song that talks about getting rid of the virus.
While the song is receiving mixed reactions, one thing is certain. Their hearts are in the right place, and they want this virus gone, ASAP.
In Mumbai, an effigy called 'Coronasur' was burnt during Holika Dahan on the eve of Holi. We won't let you dampen our festive spirit, COVID-19.
Now, off to wash my hands. We hope you do too.