Representative still: Shubho Mahurat
Loved Enola Holmes? We present 9 sassy female detectives to solve your streaming woes
It's a new shade of Elementary, dear Watson
My love for detective fiction started early in life, thanks to baba. On Sundays, we watched mysteries together. Repeat viewings of Alfred Hitchcock's The Lady Vanishes and the good, old Murder on the Orient Express.
I'd sit in front of the TV with dadaji's magnifying glass to get into detective mode, channeling Tin Tin, the sleuth I was obsessed with. I'd jot down clues, find patterns and try and catch the culprit before my heroes could.
I was eight, and my success rate was as high as that of the labs cracking the vaccine against Coronavirus.
As I grew older, I smelt a bigger mystery. Where were all the female detectives? Why weren't more, or any of them on screen?
I found some brilliant ones in the school library — the unassuming Miss Marple, soul sister Nancy Drew and Anne of Famous Five. But they rarely made it to TV, except for my favourite, the bespectacled Velma from a certain Mystery Gang (remember, Scooby Dooby Doo?). Refute as you may, but she was the only one focussed on solving the mysteries.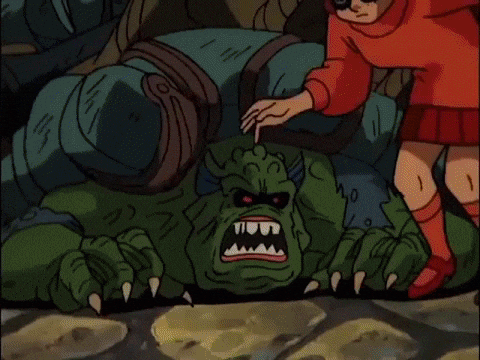 With the arrival of the internet, YouTube and Wikipedia helped me investigate further. I broke into the unofficial gentleman's club led by poster boy Sherlock Holmes and Hercule Poirot, complete with their tweed coats, pipes and pocket watches. But it took me a few more years (and subscriptions to streaming platforms) to discover the secret chamber where women detectives were congregating.
Turns out, streaming platforms have levelled the playing field. They revived familiar faces and introduced us to a whole bunch of new women detectives. And if you loved the latest entrant, Enola Holmes, Holmes's sister, who is as sharp as her brother, you'll enjoy meeting the eclectic bunch of female detectives we discovered — one with dissociative identity disorder, a '20s flapper sleuth, a bunch of code-crackers and more.
9 times female detectives showed us how it's done
Miss Fisher's Murder Mysteries, 2012
Creators Fiona Eagger and Deb Cox have retained the ethos and brilliance of Sherlock Holmes and added the missing glamour quotient to create sassy flapper sleuth of the '20s – Miss Phryne Fisher (Essie Davis).
The titular sleuth is unlike any other on the list and perhaps the most modern. She is sexually liberated, seduces conmen and cops alike, struts in and out of jazz clubs and can hold her drink(s).
And when things get out of hand, as they often do, she reaches for her equally glamorous aide, a golden pistol.
The show opens with Ms Fisher reaching Melbourne from England to make sure that her sister's killer stays behind bars. While this continues to be the overarching storyline of the opening season, you are soon hooked to her weekly murder-solving spree.
Armed with a sharp mind and sharper tongue, Fisher's razzmatazz makes the grisly underbelly of Melbourne watchable. On repeat mode.
Watch on Netflix
Bobby Jasoos, 2014
Meet the jasoos, err, the girl next door, Bilkis Ahmed aka Bobby (Vidya Balan) who dreams of becoming a sleuth, but her conservative family doesn't support her.
A determined Bobby continues snooping around Hyderabad's Mughalpura in search of that one, big case to prove her mettle. And the big break comes her way when a local trader, Anees Khan (Kiran Kumar), pays her a hefty sum to find a missing woman in the Old City.
With the help of accomplices like a cyber café owner, an IT guy and her neighbour (Ali Fazal), Bobby launches a winding investigation in incognito mode (as a beggar, watchman, clerk and peon, among others).
Can she find her? Or will she find more than just the missing lady? Sign up for a hilarious joyride of misadventures through the mohallas of Charminar and Ghansi Bazaar.
Watch on Disney+ Hotstar
Shubho Mahurat, 2003
In this Bengali adaptation of Agatha Christie's The Mirror Crack'd from Side to Side, Miss Marple is an idle paan-chewing, Bengali pishima (aunt, endearingly called Ranga Pishima) played effortlessly by Rakhee Gulzar.
In the National Award-winning thriller directed by Rituparno Ghosh, actress Kakoli Sinha (played by Kalyani Mandal) dies from a drug overdose soon after the mahurat shot of her new film. The producer of the film, veteran actress Padmini Choudhury (Sharmila Tagore), is distraught as the movie was her comeback after a long hiatus.
Journalist Mallika Sen (Pishima's niece; played by Nandita Das) gets involved in the case as she is the only one present when Sinha succumbs to seizures.
While the cops find a host of suspects, Pishima nonchalantly solves the murder mystery from the confines of her house, using her razor-sharp mind, memory and snippets she hears from her niece.
Watch on Hoichoi
Marcella, 2016
Sherlock fell prey to opium, Hercule Poirot suffered from obsessive-compulsive tendencies, and in this Netflix show, PI Marcella Backland (Anna Friel) suffers from Dissociative Identity Disorder — she gets terribly violent during her blackout episodes.
The show opens with her bloodied in a bath, unaware of what she may have done.
If you're wondering how, then, she manages to find missing pieces of murderous puzzles, well, you have to watch the puzzling Backland in action across London and Belfast.
When her marriage falls apart, the ex-cop-turned detective comes across a case in the news which reminds her of her incomplete investigation a decade ago: a murderer who asphyxiates people by tying a plastic bag round their necks.
But wait before you spot loopholes, because chances are Backland has blacked out and doesn't quite remember what she's up to. We request you to be patient with her and she'll instil faith in you.
Watch on Netflix
Elementary, 2013
Every other year, there's a spin-off, an adaptation and a new Sherlock at 221B Baker Street for viewers to binge on. But none of them are reimagined as daringly as the American show, Elementary.
The series uproots high-functioning Holmes (Johnny Lee Miller) from his UK home, and transports him to modern-day New York, with Dr Joan Watson (a brilliant Lucy Liu) as his wing woman.
Holmes, here, is a recovering drug addict. Watson is his sober companion. Sparks don't fly, ever, but the two do find a common ground for some mind-blowing problem-solving.
The duo chase gruesome murderers, devious thieves and crack unexplainable crimes. Elementary doesn't chronicle the adventures of Holmes and his assistant, Watson, but it's a collaboration of equals.
Liu's Watson is his partner-in-crime solving, and not just a second fiddle to the genius Holmes.
Watch on Prime Video
Veronica Mars, 2014
Neptune High's clever high-schooler-turned private eye Veronica Mars (Kristen Bell) had a massive fan base in the early 2000s. The new-age California-based Nancy Drew worked part-time at her father's investigation agency, Mars Investigations, and helped solve crimes.
Unfortunately, the show ended and it doesn't stream anywhere in India, so we chose the next best thing — a Veronica Mars revival movie seven years later.
Creator Rob Thomas's Mars (Bell) is back doing what she does best.
When her ex-boyfriend Logan (Jason Dohring) seeks her help after becoming the prime suspect in the murder of his wife, Carrie Bishop, one of Mars's classmates, she jeopardises her career and love life, to head back to Neptune to solve the mystery.
The reunion back home triggers pain for Bell, and as she confronts old wounds, she finds a brand new batch of deception, lies and bad blood.
Sit tight, Marshmallows, it's a bumpy ride into Crime-Ville.
Watch on Netflix
Nancy Drew, 2019
We are all guilty of reading one too many Nancy Drew mysteries during maths and science lectures in school. Naturally, there's no way we were going to skip this Noga Landau adaptation, that reimagines Drew as an 18-year-old with an even sharper mind.
After her mother's untimely death, the brilliant Drew (Kennedy McMann) puts her college plans on hold. As she takes a break to mourn her loss, Drew and her four friends become sole witnesses and suspects in a murder that takes place in Maine, USA.
The titular protagonist takes it upon herself to prove the bunch innocent.
False tip-offs, clues hidden in exorbitant paintings and a hint of supernatural leads us to a finale that makes Drew question her identity and sets her up for a bigger adventure.
You won't stop binge-watching this.
Watch on Voot
The Bletchley Circle: San Francisco, 2018
A quick recap: In the original series called The Bletchley Circle, in the 1950s, codebreaker Susan, a housewife with a knack to spot patterns around her, solved a murder mystery in London with three other women.
In The Bletchley Circle: San Francisco, set in the US, three years later (in the '60s), two women from the OG gang (Jean played by Julie Graham and Millie played by Rachael Stirling) cross continents and oceans with their code-cracking skills solve crimes in the Golden City.
Jean and Millie find fellow codebreakers Iris (Crystal Balint) and Hailey (Chanelle Peloso) to decode signs left by a serial killer.
The period drama's timeline coincides with the wake of the Civil Rights Movement and touches upon relevant issues of systemic racism, political propagandas and gentrification.
Watch on Netflix
Rizzoli And Isles, 2010
We love reading detective adventures as much as we enjoy streaming them. But we're addicted to adaptations of mystery novels. Case in point: Sherlock, The Adventures of TinTin, Byomkesh Bakshi and Nancy Drew.
Add to that list, Janet Tamaro's adaptation of Tess Gerritsen's novels by the same name. And how often do we get to see two female detectives dominate the story arc of any thriller drama? Yes, take five more minutes to think.
Boston-based detective Jane Rizzoli (Angie Harmon) is a tough Italian girl with a louder-than-Arnab Goswami-like family. Her other half is a glamour girl medical examiner Maura Isles (Sasha Alexander) who is raising a pet tortoise to someday dissect it.
Join the unusual duo as they stumble upon, dig up and dismember dead bodies across Boston, and lace them all with their irreverent humour.
A crime drama on the surface, as you scratch the layers, you'll find a show that investigates the challenges of women working in male domains, dives into their work friendships and how they 'take care' of frenemies.
Watch on Prime Video