A Valentine's day watchlist that has nothing to do with soppy couples making googly-eyes at each other
You can find love in a volleyball, and even a meat platter
When Ne-Yo sang, "And I'm so sick of love songs, so tired of tears", he wasn't making a blanket statement against the primal emotion. Like a lot of us, he was probably just sick and tired of Eros's world domination, heavily sponsored by pop culture, Archies and Hallmark. A close second on that hit-list is Ludus, the Roman word for games, which is associated with the playful, flirtatious kind of love littered across dating apps (often mistaken for Cupid by the infatuated couple).
Come February, when the dam called Valentine's Day bursts, there's a deluge of pink stuffed toys, heart-shaped waffles and other mass-produced declarations of romantic love flooding shop fronts and social media feeds.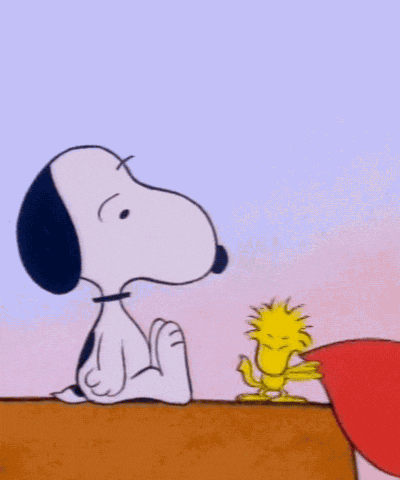 Eros grins from ear to ear, and the legion of Ne-Yo sighs yet again.
We, on behalf of the Eros (primal love) agnostics, would like to spotlight the other pupils from the classroom of love: Storge (familial love), Agape (universal love for nature, strangers and stranger objects), Pragma (love for your duty and job), Philia (deep, unexpected friendships) and the ever-so-important, Philautia (the oft-ignored self-love).
Considering the many new strains of virus and other deadly events to worry about in the world, we want to hold on to every little ray of positivity in life. We embrace Valentine's day with open arms this year, not just for the romantic tête-à-têtes, but love in all its forms. From the enduring bond between a dog forever loyal to his master, to the many shades and layers in a mother-in-law-daughter-in-law relationship, our watchlist promises that there will be tears — of all kinds.
We scoured the internet for love in hopeless and lesser-known places — a deserted island, a broken record, fractured relationships and offensive neighbours, and returned with the watchlist that doesn't demand you have a significant other. But it is likely that your partner will also love them all.
The Valentine's day watchlist that celebrates all kinds of love
What We Did On Our Holiday, 2015
Londoners Doug McLeon (David Tennant) and his wife Abi (Rosamund Pike) are separated. Their three kids – four-year-old Jessie and her BFFS, rocks called Eric and Norman, seven-year-old Viking-obsessed Mickey, and eldest daughter, Lottie aged nine, who maintains a diary of all the lies she has to say – can be quite a handful.
On their trip to Scotland to celebrate their terminally ill grandfather's (Billy Connolly) 75th birthday, they hide this 'breaking news'.
The kids spend time with their grandfather, and learn lessons in love – "No one should fight with the people you love, because we're all ridiculous and none of this matters." And when Gordie drops dead on a beach with them, they take charge and organise a Viking funeral.
It's unbelievably endearing to watch how a death rebuilds relationships and makes you laugh out loud in the process.
Watch on Prime Video 
The Game Plan, 2007
Egotistical footballer Joe Kingman aka The King (Dwayne Johnson) is busy – partying, winning championships for his team and indulging his wild habits. And then he meets the biggest challenge of his life: the doe-eyed eight-year-old daughter, Peyton Kelly (Madison Pettis), he didn't know he had.
After he realises he can't make this Little Miss Sunshine "go away", the muscle-flexing player ups his non-existent parenting game to narrate bedtime stories, attend ballet classes, and ultimately learns to put others first in his life.
Watch the kid unlock the beasts' vulnerability with her innocent, evil moves.
PS: The Rock cries in the film, and you will too.
Watch on Disney+Hotstar
Gran Torino, 2008
Clint Eastwood plays Korean War veteran Walt Kowalski, an angry old man, who is definitely meaner than your worst neighbour. He has lost his wife recently, and asked his sons to stay away from him. He parks himself on his porch all day, polishing his 1972 Gran Torino, a car he helped assemble.
He despises his Hmong neighbours and hurls racist remarks at them on a daily basis. When Thao Lor (Bee Vang), the teenager of the family attempts to steal Kowalski's prized possession, the car, he almost shoots the young kid, before deciding to reform him.
Soon, he is drawn into the Lor household's way of life, and Kowalski's attitude is reformed. His change of heart and a few acts of faith forge an unlikely life-long friendship between Lor and the bigoted Kowalski.
Watch on YouTube Movies
Begin Again, 2013
Don Maclean sings, "Do you believe in rock-n-roll? Can music save your mortal soul?" in 'American Pie'. Well, yes, music ensures every character starts over in John Carney's breezy drama, Begin Again.
When Englishwoman Gretta (Keira Knightley) is dumped by her rock star boyfriend, Dave (Adam Levine), she decides to leave New York. A chance encounter with Dan (Mark Ruffalo), a washed-up record producer and an old friend, Steve (James Corden), makes her rethink her move.
Their shared love for music culminates in a unique catchy album, saves Dan's relationship with his daughter, Violet (Hailee Steinfield), gives Steve a purpose and teaches Gretta lessons in self-love.
Begin Again is that Spotify playlist you turn to whenever you are at the pits, trusting it to lift you up. It will.
Watch on Netflix
Cast Away, 2000
Sometimes all you need is a volleyball that understands.
In Robert Zemeckis' Cast Away, Chuck Noland (Tom Hanks) is a busy FedEx employee. After a two-minute Christmas gift exchange with his girlfriend, Kelly (Helen Hunt), he flies off to the Far East for work.
Unfortunately, his plane crashes, and he is the only survivor on a deserted island. This is probably the first instance in his life that he has all the time in the world to do absolutely nothing.
Chuck rebuilds his life, makes major adjustments, learns to accept and love solitude and finds the companion of the year – Wilson the volleyball. He paints a face on a volleyball he finds in a FedEx box, and strikes up an emotional relationship with 'Wilson'.
Wilson's performance was so remarkable that he even bagged the Critics' Choice Award for the Best Inanimate Object at Broadcast Film Critics Association Awards (2001), and has his own IMDB page.
Watch on Netflix
Chintu Ka Birthday, 2020
Language: Hindi
This remarkable slice-of-life debut from directors Satyanshu Singh and Devanshu Kumar reminds us that love in its simplest forms can save a bad day.
It's 2004. Six-year-old Chintu (Vedant Raj Chibber) wants to celebrate his birthday with his friends in school. How impossible does this sound? Incredibly, because former US President George Bush wants to ruin the day with the great Saddam Hussain hunt.
Chintu's family is stuck in Iraq, his school is demolished before sunrise. But his father, Madan (Vinay Pathak), promises to make his dream birthday party come true with his friends. He dodges bombs, American troops, power cuts and risks his life for his son.
Despite the dire war-torn surroundings, the film bears an overwhelming feel-good energy throughout making us believe in love in the face of tragedy.
Watch on Zee5
The Little Prince, 2015
Language: French
Mark Osborne's animated movie reimagines Antoine de Saint-Exupéry's children's tale as a flashback anecdote for an unhappy girl (Mackenzie Foy) with a helicopter mom (Rachel McAdams).
In many ways, the little girl is rescued by her new eccentric neighbour, an ageing Aviator (Jeff Bridges). He crashes into her life one day, strikes up an unexpected friendship and shares the desert tale about the Little Prince, the Fox (James Franco) and the Rose (Marion Cotillard).
Coping with broken propellers in her new friend's backyard and the growing pile of homework on her desk, the little girl comes out of her shell.
Watch on Netflix
Mukherjee Da'r Bou, 2019
Language: Bengali
Monster-In-Law, Tu Tu Main Main, Kyunki… Saas Bhi Kabhi Bahut Thi – if there's any bond more dramatic than your last relationship, it's every saas-bahu saga.
Set in Kolkata's middle-class milieu, Aditi (Konineeca Banerjee), the daughter-in-law of the Mukherjee household manages the home front while attending to her recently widowed mother-in-law, Shova Rani (Anusua Majumdar). She struggles to break down the imaginary wall between them.
After multiple failed attempts, Aditi hatches a drastic plan that transitions her mother-in-law from evil pro max to a sensitive and caring soul. If you want to watch a saas-bahu drama, let this be the one to leave you in tears and pools of laughter.
Watch on Disney+ Hotstar
Hum Hain Rahi Pyar Ke, 1993
Re-runs of Hum Hai Raahi Pyaar Ke makes us wish Mahesh Bhatt made more light-hearted films.
Meet Mamaji of the Year – Rahul Malholtra (a young Aamir Khan). He is the guardian of his two devil-reincarnate nephews, Sunny and Vicky, and niece Munni. Between managing a garment factory and raising the brats, he is perpetually frustrated.
When the children escape to a fair and meet Vaijanti Iyer (Juhi Chawla) a young woman on the run, they sneak her into their home, and soon, life changes for all, including Rahul mama.
It's a family entertainer for all ages, and although there's romance in the air, mamaji's love for the three little mischief-makers trumps it all.
Watch on Prime Video
Unishe April (April 19), 1994
Language: Bengali
Rituparno Ghose adapted Ingmar Bergman's Autumn Sonata to examine a fractured mother-daughter relationship.
Ten-year-old Aditi (Debasree Roy) loses her father to cardiac arrest. Her mother is Sarojini (Aparna Sen), a celebrated dancer whose plate is full with artistic commitments. Over the years, an unfathomable distance grows between the women of the house.
In the present day, on April 19 (the father's death anniversary), Sarojini is conferred with a National Award. As the mother entertains media and students, Aditi deals with her feelings of neglect, resentment and bitterness. When the two attempt to shovel the ice in their bond, it becomes a dissection of the many roles of women in the society. Ghose's poignant storytelling reiterates that "Maa, Maa hoti hai", and that her love can conquer all.
Watch on Prime Video
Hachi: A Dog's Tale, 2009
Language: Japanese, English
Like every Valentine's Day watchlist, this one too has a movie to make you ugly cry.
Based on a true story of a fluffy Akita who waited for his master, a Japanese college professor, who died in 1925, for nine years after his death.
Director Lasse Hallstorm brings the story alive on celluloid. Parker Wilson (Richard Gere) is a music professor in the US, who brings home a lost puppy, Hachi. The two build a world of their own, watching baseball games on TV and even shower together. They are inseparable.
Their Hallmark moments end when Parker suffers a cardiac arrest, and Hachi's extraordinary devotion takes centre stage. He escapes home every day to go to the station to wait for Parker. For years.
Hachi's incomparable love, loyalty and devotion is an ode to enduring friendships like no other. PS: There will be tears, buckets of tears.
Watch on Prime Video
Iqbal, 2005
In a country where cricket is considered a religion, director Nagesh Kukunoor's sports drama set in the heartland of India reaffirms the fact that there's no limitation in this game of life.
Eighteen-year-old Iqbal (Shreyas Talpade) is deaf and mute, obsessed with cricket, and dreams of playing for the country someday.
Iqbal spends his days bowling alone on a dry patch of land for hours. His encounter with  the village drunkard Mohit (Naseeruddin Shah), who used to be a fast bowler for the state team, carves a new direction for his dreams. Iqbal hounds Mohit to coach him and their shared love for the game saves them both.
The final scene, when Iqbal walks out of the Indian pavilion, where he can't hear the cheers in the stadium, but can feel his dreams come true, is goosebump-inducing and tear-jerking.
Watch on Zee5 
Aamis (Ravening), 2019
Language: Assamese
Welcome to the slaughterhouse. In director Bhaskar Hazarika's outlandish drama set in Guwahati, meat platters strengthen bonds.
Dr Nirmali Saikia (Lima Das) lives with her son, Piku, and husband Dr Dilip Saikia (Manash Das). When Sumon (Arghadeep Baruah), a student of anthropology, working on meat-eating habits in the Northeast, visits their house with a medical complaint, Nirmali gets drawn into this gastronomic adventure.
On this culinary experience with Sumon, she gets obsessed with the food group and samples wild rabbits, Gandhipuk (a wild bug), roosters and so on.
Her newfound love for obscure meat (deer, snakes, bats, the whole animal kingdom) ignites Nirmali's passion for the forbidden. And Aamis dives straight into this forbidden territory of meats, feelings and bonds, in the most unthinkable ways.
Watch on Movie Saints