Photo: Yasmine qasem/Pexels
A Virgo gift guide, so you can please the perfectionist Priyas of the zodiac
Ask yourself one question before making any rash decisions – can my Virgo BFF actually use this?
After the roaring storm that was Leo season comes a wave of calm – meticulously organised and planned to perfection. As you seek out a Virgo gift guide to delight this earth sign, ask yourself one question before making any rash decisions – can my Virgo BFF actually use this?
Yes, they are the extremely practical star children that our mothers have been pushing us to become. And in all likelihood they are star employees too, thanks to their obsession with perfection and inherent ability to work hard.
Set in their ways, and a tad stubborn, it's this perfectionism that makes creating a Virgo gift guide slightly daunting. Not to mention their blunt ways means you'll pretty much know if they don't love your meticulously picked gift.
But it is this earth sign's attention to detail that helps them notice you're running out of your favourite perfume, and surprise you with a replacement even before you realise you need it. Yes, they are excellent gift givers and friends. They'll give you foolproof advice to get over that toxic ex, and even a spare key to their apartment for all the times you have to rush over for an ugly cry.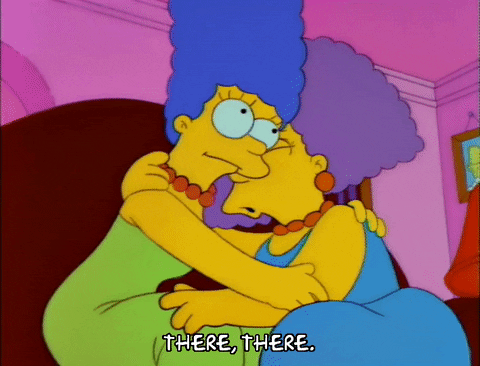 Creating a Virgo gift guide becomes more difficult because their response to "So what would you like for your birthday?" usually is "Oh, nothing." When in fact they have a colour-coded wish list of everything they want and need, long enough to last them at least a couple of decades.
Don't fret. We will save you the tears you'd end up shedding if you attempted to peel away the many layers of the onion bulbs that are Virgos, to finally get them to admit what they want.
Memorise this Virgo gift guide to make your BFF happy
A gift-wrapped caffeine boost to help them stay on schedule
For a Virgo to perfectly achieve everything on their to-do list (which is probably longer than your mother's Banarasi sari), they need a lot more than will power. And as much as you'd to believe that you're their closest friend, know that coffee is the one true pal who is with them every fast-paced step of the way.
A gift pack of four different coffee blends by Blue Tokai lets you choose the exact blend your particular Virgo friend enjoys to ensure that they don't pull a Rachel on you, and exchange it the minute you've turned your back. Bluetokaicoffee.com, ₹800
Send them to their happy place to get down and dirty (literally)
Being an earth sign, a Virgo is sure to be losing her mind while being trapped indoors during this lockdown, away from nature and open spaces. Get them as close as to their happy place as you can by giving them this whimsical planter and watering their love for indoor gardening.
Also, a Virgo would pick an interesting conversation starter over something dainty any day, so this birthday present checks all the right boxes. Mybageecha.com, ₹640
Gear them up for their meticulously planned me-time
When executing a Virgo gift guide, remember they take self-care as seriously as Monday's presentation.
This self-care kit has an array of face masks to choose from, along with a lip balm and a cleanser. It also comes with a handy bag that'll let them take their paraphernalia along wherever they are jetting off to next. The Face Shop, ₹1,649
Kill two quirks with one book
Their eagerness to learn will put scholarly Seema to shame, and their love for organising is the only reason you are privileged enough to wear matching pairs of socks (Yes, Virgos can walk into homes that look like Zara on sale, and transform them into pristine Muji outlets).
If your Virgo friend isn't already a Mari Kondo bhakt, now is the time for you to change her life. From t-shirt folding techniques to the best ways to organise a bookshelf – this book, complete with illustrations will be her new favourite everything, and you, her new favourite person. Amazon.in, ₹399
Remember that a practical Virgo gift guide is never boring (at least not for a Virgo)
Who would be happy to receive sunscreen on their birthday?
Well, a Virgo is who.
How, you may wonder. It's the rule of the three Ps – proactiveness, practicality, and pure unadulterated absurdity.
"I can use it everyday, it does something good for me, and what do you mean by 'why is sunscreen important'?" is going to be their response to your "huh?"
This sunscreen leaves no white cast, and is gel-based so it's not oily.
P.S. Your Virgo friend is going to be so pleasantly surprised with your thorough research. Amazon.in, ₹635
Impress Beyoncé's sun sign twin with this fun gizmo
Get them the best-ever companion for all the outdoorsy stuff they love to do.
This could also work as a great cop-out from going for all those early morning hikes, and the really long treks they invite you on.
Here is a list of uses just in case your Virgo friend decides to quiz you:
The wireless headphones allow them to get some steps in while on a conference call. #EfficientEela
They can play ambient sounds every time they feel overwhelmed by the concrete jungle they live in. #NaturelovingNandita
They can pretend like they're listening to music every time their talkative colleague decides to come in the way of their productive day. #TactfulTanya
And finally, to be able to listen to their sun sign twins, who happen to be musical legends Beyoncé and Freddie Mercury. #KewlgalKanika Amazon.in, ₹2,849
Fuel their passion for perfection
The one feat that even the most efficient Virgos struggle to conquer is perfecting the cat-eye eyeliner.
Help them overcome the only hurdle between them and the title of Perfectionist of the Year by gifting them this genius contraption that is the answer to all eyeliner woes ever. Amazon.in, ₹90
Impress them with elegantly crafted jewellery that scratches their paisa vasool itch
Virgos appreciation craftsmanship and ingenuity, but what really gets their happiness quotient shooting through the roof is a hand-crafted keepsake that's durable enough for them to treasure for a long time. No cutting corners when it comes to quality, remember.
The Misho Density ring, handmade in sterling silver, is just quirky enough for them to know you've put in the effort to find something unique. Mishodesigns, ₹7,800