Aparna from Indian Matchmaking: "Why is every reality TV show picking a strong woman and then trying to vilify her?"
The polarising star of the hit reality TV show is standing her ground
You think you know everything about Aparna Shewakramani, the unlikely heroine (or villain) of Indian Matchmaking. After all, you binge-watched the reality TV show, caught the Youtube special and did a background check more thoroughly than Sima aunty.
But Shewakramani has a message for you, "I don't think I care if people out there are watching this reality TV show and not saying the nicest things about me, because they don't know me and they don't even know how to be an educated viewer really, they believe anything that they see on TV is true."
In fact, the 35-year-old general counsel from Houston, USA (who runs her own travel company called My Golden Balloon ) doesn't care about being likeable at all — especially to men, as she reminds me, "I wish that when I was in my 20s someone would have told me do not try to be likeable to men, for men and because of men and how they feel. Just be likeable to you."
So, what possessed this self-sufficient, independent modern woman to get on a reality TV show about the traditionally Indian concept of arranged marriage? Her inner hopeless romantic who thought it was a really nice avenue to meet someone.
And while she may not have met her 'husband' on the show, she's best friends with her match, Shekhar (they were on the phone the night the show dropped). And she reveals what she really thinks about Sima aunty's matchmaking skills.
Aparna Shewakramani on life after starring in a reality show
On filming Indian Matchmaking:
"I believed in this whole process and I was going to have the perfect husband and they were going to be talking about my wedding by the end of the show. Obviously, that's not what happened but that was my intention.
I saw a Facebook posting that said, 'Are you single, South Asian and looking for your life partner?'. It said apply here, so I did. And after many months of Skype calls, I was on the show. They came over for a couple of days, and I'd take time off work and they'd shoot my bits. They'd disappear, and resurface after a couple of months for another two days.
I was still on dating apps, meeting people, travelling. I would have said I was nervous but after the first shoot, I eventually became friends with everyone on the crew."
On the process of arranged marriage and Sima's matchmaking skills:
"I'm a hopeless romantic. I have no set notion in my head about the way I'm going to find love. Arranged marriage meetings through a matchmaker was just one more opportunity. I don't think I realised what it would mean to do it on television.
In terms of the matches, I don't think any of the setups were well thought out. I think they were just like 'oh they're about the same age, let's put them together and see what happens'.
Sima did a great job, and we're all compatible. Are we dating each other? No. But I did walk away with amazing friends from all those dates."
On public perception after the show aired:
"I was definitely shocked at the way it was edited, it showed a very two-dimensional perspective of all of us. They were edited, crafted and sensationalised for TV. My dates lasted for more than an hour and all people saw was a 20-second clip.
So, I try not to take things personally and it's really interesting to see so many viewers invested in a two-dimensional Aparna they think they know. They come at me, reach out to me, giving me therapy and I'm like 'you watch sound bytes on TV and you believe this to be absolutely true?' So maybe it's time to start thinking about how we're consuming this content that's so craftily created.
This show is not about us, it's about archetypes to represent arranged marriage and somehow, it became about us as more people watched, but really, Aparna should not be the topic — arranged marriage should be the only topic but that's not the way it is created.
The show is so multilayered, because while it was meant to be about arranged marriage, I remember seeing a headline somewhere that said 'Sima isn't the hero, Aparna is' and while I wouldn't go as far as that, it's interesting to see the perspectives that people see — the way that they are viewing the stories that are presented to them and what's the actual truth or what's another version of the truth?
So many women come up to me saying, 'You're just the villain this time, and then the next time they'll villainise another strong woman. I think a larger conversation that I got from viewers was why is every reality TV show picking a strong woman and then trying to vilify her? Viewers are getting really smart."
On what she wants women to take away from the show:
"When I was in my 20s, I wanted all men to love me. I thought how can I dress, talk or act or lessen myself in any way or quiet myself or how do I reduce something in me to make more men like me —  until I got to my 30s. Then I realised I just wanted the one man to like me, one who would applaud me for my education, success, personality and me. I wish someone had told me that in my 20s — 'Do not try to be likeable to men, for men and because of men and how they feel. Be likeable to you. and I like me'.
It's been overwhelming to have so many women reach out to me and say 'Just watching you be unapologetically yourself resonated with me and taught me that I could be the same'. I tell them it's something I've learned over time and it's a muscle that you build and it's something you have to start small with light weights.
That's the way you build your resilience and your voice and if enough women start, our collective feminine voice will get loud. I'm very lucky to be raised in an environment where my choice and my opinion mattered."
On "adjustment" and flexibility: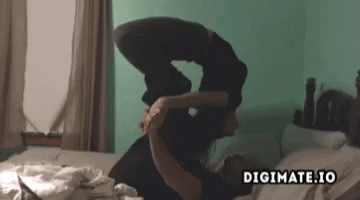 "I'm in my 30s, so at one point, they showed the viewers that I say some parts of me are 'done' and that any person who is going to meet me now, they're just going to have to take me like that.
That triggered a lot of people, a lot of men actually and it was interesting because what was not heard was the next sentence where I said I'm going to meet this person in his 30s and he's going to have all these parts of him that are done — politics, the way he thinks about his family.
We're both coming into this not at 16, not 22 even, and we're both going to have to adjust to certain set patterns about each other."
Aparna plays Sima aunty for some of our favourite contestants: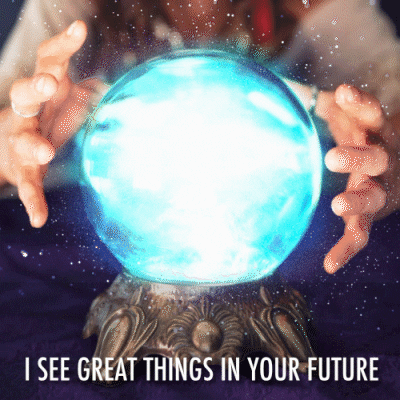 Pradhyuman: "I have so much respect for him and I believe that his character was portrayed in an unfair light. More so than any other character, even me. I don't think that marriage is something he needed or thought he needed to fulfil himself and so I would say stay true to that. Stay true to who you are and follow your own path."
Nadia: "Continue putting your heart on your sleeve, I think that's a very good strategy — I would tell her to not give up on that."
Akshay: "I would say the strongest character out of all of us is Akshay, he's the most misunderstood. He is not passive by any means. His resolve is steel, I don't think, especially at 23 or 25, I could ever have that resolve and I'm a very strong person. I would never be able to stand up for myself like that and I'm so proud of him."