Representative photo: A still from Bhoot (2003)
Are you being haunted in quarantine?
A paranormal expert and psychologist weigh in
"There could be one behind you, and you wouldn't even know." I was 14 years old and taking a sunset walk with my nani, when she introduced me to the concept of planes — real (where humans reside), causal (where freed spirits evolve to reach) and astral (the spirit world where those who die on Earth live out their non-physical existence).
I resisted the urge to run and hide (where would I, if she was right?), and listened, teetering on the edge of disbelief.
Those who believe in the paranormal have unwavering faith, like your dad's confidence that he can fix the leaky tap just as well as the plumber. Those who don't, well… don't.
As the world is in the midst of a pandemic, with cyclones brewing and swarms of locusts cropping up, it stands to reason there's also been a rise in the number of people thinking they're being haunted. Nobody sees the world the same way, and many turn to paranormal experts, legends and more to reaffirm their beliefs.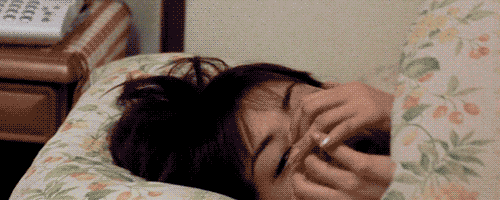 Our resident ghostbuster and co-founder of PAIRS, Sarbajeet Mohanty tells me, "There has been a surge in paranormal activity after the lockdown started. We think that unke ghar mein pehle se hi hota tha, but now that they're spending so much time at home, they are noticing it."
He adds, "People are also hallucinating. Now we're getting two kinds of cases — one where this is actually a spirit or energy, and the other is more psychological."
Are you being haunted or is your mind playing tricks on you?
A surge in activity
Can a pandemic where people are losing their lives suddenly and tragically trigger some kind of supernatural surge? Can being cooped up at home, often alone, be the trigger for imagining things that aren't there — or finally noticing the things that are?
Says Mohanty, "Often, untimely deaths do lead to hauntings but it feels like Covid-19 has activated something in the supernatural realm. We're getting a higher number of cases from across India and the world. When you're working, you scarcely have the time to notice weird things like why a bartan fell suddenly. But if you're all alone, looking at your utensils, there's no wind, or activity and you see a rack fall, you're going to start wondering."
Says psychologist Prachi Vaish,"In solitary confinement in prisons, isolation is used as an interrogation technique. It breaks down the individual psychologically. In the same way, a lockdown is stressful on the psyche because it is an enforced and sudden confinement."
She adds, "A lot of people were not expecting it and the shock combined with the inconvenience, separation from loved ones and restrictions on the usual life routines has negatively impacted psychological health."
She explains that fear and anxiety, especially in those who are psychologically vulnerable, can cause a misperception of environmental stimuli, or "hypervigilance", so we're always on edge.
Ghosts of residual past
One of Mohanty's recent cases was a Mumbai-based woman in her thirties, whose flatmates left town before the lockdown was implemented. She calls herself a 'sensitive', (someone who senses spirits), and believes that she's been sensing harmless entities in her apartment since she moved in four years ago. Once the lockdown commenced, they started to feel 'aggressive'.
A 2am distress call to Mohanty and his partner Pooja Vijay saw the women in stages of hysteria. She was unable to sleep, felt whispers behind her shoulder, bartans fell with no explanation and she was ready to flee in the wee hours. Vijay, a psychic, counselled her with a midnight session, and investigations began.
Just like the lockdown has tweaked the way we work, it has for the ghost hunters as well.
They used to meet clients as the first step of the investigation, checking their environment and mental state.
Now, they begin with a psychic reading of photos to ascertain paranormal energy. If they find signs, they have Zoom meetings with clients, followed by a cleansing, and oftentimes, several counselling sessions.
During a video call with the woman, they believe they spotted a shadowy figure in the background but to avoid stressing her out, kept this to themselves.
They asked her to move out temporarily, and claim to have found the presence of three-four spirits, and residual energy — from second-hand furniture in the apartment.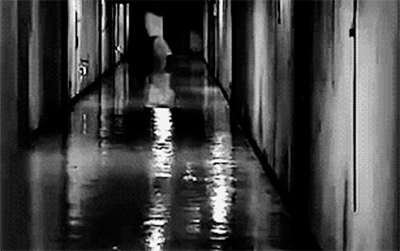 Mohanty explains, "Residual energy is not an entity, it comes from emotions – when we think something, we radiate that emotion through the environment. When we are sad, we radiate that energy — you may have noticed when a person is sad and you enter the room, the vibe doesn't feel good. This furniture had captured emotions from the previous owner and with the current and residual entities, things had become overwhelming for our client."
It took over four sessions of counselling to get her back home, a pattern they've now noticed in clients.
In the past, clients were able to see them in action, now the residual trauma of these experiences doesn't quite disappear. It takes multiple counselling sessions to work through. In the absence of physical proof of cleansing, clients also question their methods, making their WFH as painful as ours.
In addition to their own cleansing, they recommend clients light incense, diyas (purely to help calm them down) and try a raw salt cleanse, "Raw salt is an effective tool to cleanse your aura and space. From a scientific point of the view, the salt repels negative ions and attracts positive ions, so it counters negative energy."
False positives
Mohanty says 50% of their cases are psychological, or scientific. A 28-year-old Pune-based man, who was hallucinating and felt that his home smelt pungent 24/7, was convinced he was haunted.
But, the pungent smell associated with evil entities tends to be infrequent and relentless investigation led Mohanty and his partner to discover his stocked LPG cylinder had leaked, the fumes causing the smell, and hallucinations.
A Nagpur-based group of teens (cousins quarantining together) experimenting with the Ouija board thought they had conjured up their dead grandfather, who was out to kill them — eventually the whole family believed they were being haunted.
A thoroughly sceptical Mohanty says, "Unke dimaag mein khurafati ideas aa rahe hai to play with a Ouija board. A plank of wood can't do that, it's not a medium, but in a world filled with spirits, you're just asking for trouble when you ask one to show their presence. In their case, it was most likely the ideomotor phenomenon."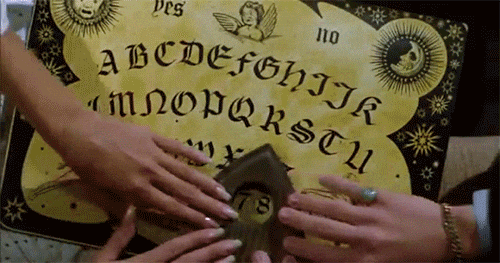 The phrase describes the phenomenon where a thought or mental image brings about a seemingly "reflexive" or automatic muscular reaction, often of minuscule degree, and potentially outside of the awareness of the subject.
Like switching off your room lights and five seconds later being convinced you're haunted, so you don't remember doing it.
Mohanty and his team had several psychic readings. They concluded that the house wasn't haunted — it was a combination of mass hysteria and the ideomotor phenomenon making the planchet move.
Says Vaish, "Well, since I'm someone who doesn't deny the existence of the paranormal, if the whole family is undergoing a haunting, it might be good to to turn to a parapsychologist or a paranormal investigator. But if you want a psychological explanation, anxiety and fear can also be contagious."
She explains that 'shared delusions' is a psychiatric disorder, which could explain why an entire family shared a fixed false belief system because they felt strongly enough about it."
Psychological vs paranormal
Since a large part of the spirit world is unseen, and stressful lives and genetic factors have led to a rise in psychological issues, the lines can get blurred when it comes to determining whether the cause is truly paranormal or psychological.
Vaish seconds our thought process, saying, "Fact-checking, evidence gathering and myth-busting takes priority. For example, strong electromagnetic fields can cause goosebumps, hairs on the neck to stand up, nausea and a dread-like sensation."
She advises the house be checked for such areas which might be causing excess electromagnetic emission, like a cluster of old wires before convincing yourself it's haunted.
"Even though we know a lot about the world today, we still don't know everything about all existing dimensions; that is why an entire branch of parapsychology exists. So when we look at something like a reporting of haunting, we need to make sure that we cover all angles — psychiatric, parapsychological and supernatural."
There are some things in the world that can't be explained — and everyone sees the world differently. It's always a good idea to turn to the experts, both paranormal, and psychological, if you feel you're being haunted or questioning your own judgement.
Just don't rely on the person staring at you from your ceiling.
WATCH NOW: Are ghosts real? Watch these ghosthunters hunt down spirits in a Mumbai apartment