The best part of a book
Disappearing down the rabbit hole of book inscriptions
My ageing copy of Ruth Gardner's Handwriting Secrets Explained has no preface, but an 11-year-old handwritten book inscription: "Although it beats me why anyone would read this, I hope you like it."
The best friend, who'd turned more-than-friends before becoming a closed chapter, had scribbled his thoughts, rather articulately, in the flyleaf. It made me smile for years.
Today, the note elicits an assortment of smiles and chuckles, especially when others stumble upon it. Most smirk, "Exactly. So true. Who reads this?" The inscription attracts more eyes than the original content.
Unlike messages buried under the Amazon invoice that part ways with you once unboxed, or a handwritten note with a box of cookies that fades faster than your memory after five tequila shots, a book inscription, like a diamond, is forever.
It lives with you as long as you have the book, and in its afterlife, ages on the shelves of second-hand bookstores and libraries, where creepy memory collectors like myself hunt them down for vicarious story-weaving pleasure.
For me, it's a 25-year-old affair borne out of a fractured throat chakra: my relentless voice box shuts down the moment I have to express my feelings. To counter the weakness, I began writing.
Crumpled chits pressed between musty pages, apology notes gently pushed under doors, a sticky note on the fridge, a thank you text for nothing noteworthy, voluminous drafts on Notes app (some are five years old now), and when I noticed my parents scribbling a book inscription on every paperback they bought for me, I started aping them — always, always leaving a part of me inside the sleeve of any book.
That's perhaps me at my most vulnerable. Not only am I gifting you a book that has meant something to me, and I know we will connect over, but I am also sealing the tome with my inky, intimate feelings, forever.
I also inscribe books to myself, recording the date, geotag and my mental state when the purchase was made, like potent time capsules I pop every now and then.
Orhan Pamuk's The Museum of Innocence reads, "The 1st book bought during lockdown, May 25, 2020". Someday in the future, with no masks and sanitisers in sight, this will remind me of the cancelled year, the week when Amazon started shipping non-essential goods and we lost our minds a little buying everything we knew we didn't need.
I will be grateful to have survived, in the company of paperback friends.
The many lives of book inscriptions
In 2007, after it was declared a rainy day in college, I walked into a garage and discovered a hobby I didn't see coming. Prince Book Centre and Circulating Library in Bandra, run by two brothers, is a unique second-hand bookstore featuring everything from coffee-table books to rare first editions for patient archeologists and a treasure trove of MAD magazines.
On a dusty, unorganised shelf, I met James Hadley Chase, a Jeffrey Archer anthology autographed by the author himself, and an Archies comics dating back to the '70s. Between the dog-eared pages, were buried secrets: dedications, letters and wishes from strangers.
RK Narayan's The Guide read, "To Lata, this book was written for you. Write soon, Sunil. 23/08/1996."
The line unknowingly conjured up a host of imaginative possibilities. Who is this Lata, and who is Sunil? Were they connected by blood or love? Why would Lata give away the book?
A book inscription is a way of telling an outsider, "Go figure", without any cheat sheet. It's a treasured tiny tale before the book even unfolds, and a chance to meet bonus characters beyond the ones the author has written for you.
I get sucked into an imaginary world via that one sentence, forging a connection with people I haven't known and may never meet.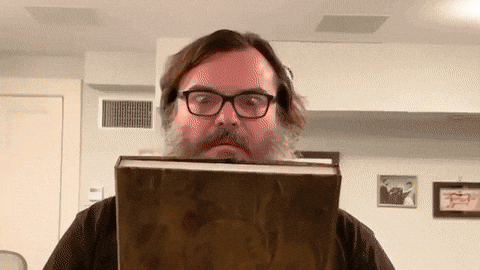 Maybe it sounds creepy, prying into someone else's life like a certain binocular-carrying neighbour.
But I'd like to think that I'm embarking on my literary escapade with permission, considering they decided to give away the copy.
Though the Kindle and Kobo have wildly endangered my beloved tradition, those doddering inscriptions are literature's way of keeping our memories and attachments alive, long after we've passed into oblivion.
Relatives you've lost to age, estranged lovers, faded friendships, the one time you met your favourite writer at a lit fest and got your book autographed, they live silently on bookshelves.
As the Rituparno Ghose-starrer Memories in March asks, "If I have to go away, can I leave a part of me with you?".
Representative photo: Pexels