Representative photo: Elena Joland/ Unsplash
15 books that spark joy no matter when you read them
They will help in your pursuit of happyness
Lying down in your nani's lap as she caresses your forehead, the whiff of her rose-scented perfume in the air. Watching your partner gently sing your otherwise uncontrollable offspring to sleep. Taking a bite of a perfectly buttered toast. Hearing the first drops of rain after an endless summer. There are some things that spark joy no matter what shade of green your inner grinch is.
If only we could bottle up these feelings and open them up for a sniff on days when everything seems dark  — for when the world is filled with asteroids headed to earth, pandemics that mean masks and mouth acne, and sexually transmitted diseases afflicting the Arctic ocean.
But we can unlock happiness with just a flick of our wrists. (and no we're not talking about masturbation, but that works too) By diving deep into the books that spark joy.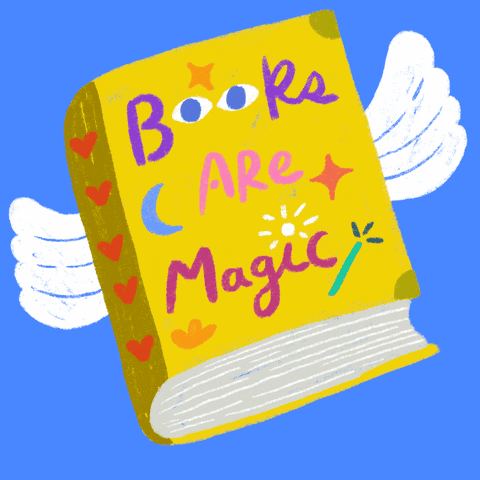 If you ask a reader for a list of books that spark joy, they'd tell you all books spark joy. Even if a book is universally hated, there will be one person for whom it sparks joy. Sure, sometimes that's the author of the book who happens to be the only person that has read it.
But we're talking about the literary equivalent of a hug — the books that spark joy for their reassuring storylines, stirring lessons, lovable characters and sublime use of language. (Or all of the above). As much as we love the tomes that challenge our thought processes, or the ones that make us feel searing pain in our gut, these books are the ones we turn to, to anchor us when we're lost in a storm of rough seas.
In our first edition of feel-good books, we introduced you to lovable grumps, furry friends and wise women. Scroll down to find out what cast of misfits you'll meet in our roundup of books that spark joy.
Books that spark joy: for days when you want to hide in your blanket fort
The Rosie Project by Graeme Simsion
Did the heart come first, or the hormones? As debatable as the old chicken vs egg conundrum. Both remain a mystery, with scientists still trying to figure out what makes us fall in love.
In The Rosie Project, the brain takes centerstage, as Don Tillman, an Australian genetics professor who according to well, himself, has all the qualities of a perfect mate, 'IQ, physical health, finances and social status', is unable to find love. So, he devises a 16-page questionnaire to find his ideal match.
The novel follows his misadventures with a woman he deems completely unsuitable — the titular Rosie. Egged on by his womanising colleague, Gene, he pursues his project. Tillman is driven by logic, yet feels intense emotions as much as everyone else.
Read the novel to find out that while every rose has its thorn, it's hard to avoid a budding romance. (P:S: The novel did so well, it was turned into a trilogy. Also, Bill Gates is a fan)
The Little Paris Bookshop by Nina George
It's the story of Jean Perdu, a lonely Frenchman who lives in Paris and owns a floating bookstore named the Literary Apothecary —  where he prescribes healing remedies for ailments of the heart and soul.
His medicines are the books he lovingly curates and shares with the desolate, the heartbroken, the lonely, the anxious as their life rafts (wishing him and his barge into existence right about now).
When we meet Perdu, he's rowing along just fine, but hasn't been able to fix his broken heart yet.
Written in the most lyrical, poetic language, the book about regret and redemption, follows him on a quest for healing his own pain — and with its sublime writing, celebration of words, and life itself, it'll swim right into your heart.
My Grandmother Asked Me to Tell You She's Sorry by Fredrik Backman
Grandmas are the best: they find the perfect food to fix you, protect you from your nefarious parents and will gun down anyone who hurts you. Precocious seven-year-old Elsa's grandma is also her best friend and hero. She takes the gun part literally, shooting paintballs at men who talk about Jesus from her balcony. She's also created the "Land of Almost Awake" a fantasy land that the two escape to when life gets too hard.
When Elsa's grandma passes way, Elsa embarks upon her greatest adventure yet. Grandma has left behind a series of letters to everyone she's wronged, and Elsa has to track them down.
Written from Elsa's perspective, it follows her through dalliances with drunks, monsters, old crones and the truth about fairytales and her beloved grandma.
A heartwarming tale that will probably urge you to say sorry to the nani you swatted away when she tried to feed you that third spoon of chyawanprash.
What Alice Forgot by Liane Moriarty
From the author of the sensational Big Little Lies, comes a novel about a woman who has no memory of the last 10 years of her life.
Alice is 39 years old, a mum of three, about to be divorced — but when she wakes up on the floor of a gym, she believes she's 29 and about to have a baby. As she tries to piece her life together through accounts from her friends and family, she realises she doesn't love who she grew up to be.
For starters how on earth does someone who hated working out fall off a spinning cycle, and where are all her friends?
And what went wrong with her husband?
A journey of self-revelation, through testing times and deep introspection, it forces Alice, (and you) to look at yourself from a different perspective to see who you've become and what you've chosen to do with your life.
Ultimately uplifting, it urges you to remember who you want to be.
The Kiss Quotient by Helen Hoang
'No ma, I'm still single' is a refrain we hear far more often in our 20s and 30s, than 'I found the perfect partner!'. Stella Lane, the protagonist, is just like us as far as her romantic rendezvous go. Except, unlike us, the econometrician is killing it at a job she loves — and she has high-functioning Asperger's syndrome.
After a series of dating disasters, she hires Michael, a professional escort and fashion designer in the making to teach her all he knows about dating and sex. While a classic will they-won't they story is set-up, the fact that Hoang herself is on the spectrum, gives us an insightful look at Stella's apprehensions and social anxieties.
A sexy, funny, life-affirming book that will peck its way into your heart.
Dirk Gently's Holistic Detective Agency by Douglas Adams
There are two kinds of people in the world. Those that appreciate The Hitchhiker's Guide to the Galaxy for the clever riot that it is, and those that, well, don't. The latter can stop reading now.
One of the books that spark joy simply because of its fantastical, witty writing and absurd plot is Dirk Gently's Holistic Detective Agency. It follows the eponymous private investigator as he and his old college friend, Richard MacDuff, get drawn into a twisting investigation to ultimately save the world.
Throw in a dead cat, a computer whiz-kid, an Electric Monk who believes the world is pink, quantum mechanics and pizza, and this wise-cracking gem will have you cackling and commiserating over what the dal stain on your white shirt could possible mean in the grand scheme of things.
And once you've flipped through this fantastical adventure, we'd recommend you stream it too.
The Gospel of Loki by Joanne M Harris
Best known for her delicious novel, Chocolat, Harris has leapt from Earth to the skies. Right into the world of the Norse gods and turns her lens on everyone's favourite troublemaker, Loki.
And this is Loki's story, in his very own, snarky and sassy words. Infamous for being the trickster God behind all the mishaps in Asgard, this volume has Loki explaining why he did the things he did. A sincere-ish pitch for why he isn't a villain, but a 'misunderstood' agent of chaos.
The literary Loki is as charming, forthcoming and devious as his on-screen counterpart — and yes, as always, he isn't telling the full story.
If 2020 is anything to go by, this appears to be Loki's world, and we're all just living in it.
My Life in France by Julia Child and Alex Prud'homme
Master chef Julia Child wasn't born with a golden spatula in her hands. In fact, she even failed her first take of the final exam at École du Cordon Bleu.
Her autobiography, written with her husband's grand-nephew, reveals the slow burn of her becoming the Julia Child.
She moved to France, a country she knew nothing about with her husband and she couldn't speak the language — but she still enrolled in cooking school.
Featuring black-and-white photographs taken by her husband, the witty book dishes on her married life, her struggles at Cordon Bleu, her cookbook rejections and serves up a reminder of her endless love for life, and food.
As Child said, the pleasures of the table, and of life, are infinite — "toujours bon appétit!"
Let the book serve as an entrée to igniting your own passion.
Tequila Mockingbird by Tim Federle
Books spark metaphorical joy and cocktails stir up literal laughs. Together, they're the recipe that literary connoisseurs will just drink up.
As the title suggests, the book is a compilation of cocktail recipes, inspired by our favourite stories and characters. Featuring 65 drink recipes, handily divided into sections, including 'refreshments for recovering readers', it includes witty commentary on beloved classics and fun illustrations.
Now excuse us while we drown our sorrows in The Pitcher of Dorian Grey Goose.
Breakfast at Tiffany's by Truman Capote
Audrey Hepburn dripping in diamonds, in that the high-necked LBD and oversized sunglasses is seared in to your memory.
But Capote's novella is a little different from the pop culture phenomenon it birthed. It follows a writer in New York city who makes his acquaintance with an enigmatic fellow tenant in a brownstone apartment.
The novella addresses the themes of female independence, stability vs freedom, human desire and companionship, finding, and ultimately, being yourself.
Who is Holly? Read the book to find out, and you might just unlearn a lot of things about yourself along the way. Shedding your extra baggage, to spark joy, if you will.
Less by Andrew Sean Greer
At nearly 50, novelist Arthur Less finds himself suddenly single — after years of being in a casual relationship with a younger man. The life-weary novelist tries to escape the impending wedding of aforementioned ex by cobbling together mediocre professional commitments. This is no Eat Pray Love but inevitably becomes a quest for the meaning of love in his life.
The Pulitzer prize-winning novel follows the author on a journey across the world and is a bracing commentary on the literary world and even offers insights on the writing process.
It also takes a humorous, heartfelt look at ageing, taking risks and ultimately addresses the meaning of love in the protagonist's life.
Less or more. How much love do you need to survive?
Polite Society by Mahesh Rao
The number of novels inspired by Jane Austen and reinventions of Pride and Prejudice (sans or avec zombies) are greater in number than the times Sima aunty says a girl needs to be flexible in Indian Matchmaking.
Mahesh Rao takes a stab at another classic, with Polite Society, described as 'Emma meets Delhi high society'. The titular 'polite society' refers to Lutyens' Delhi, where an old money set of families live and thrive. Ania Khurana, 20-something, aspiring novelist and enthusiastic matchmaker is Emma, Renu, a spinster aunt is Miss Taylor while Dimple, a family friend of the Khurana's is Harriet.
While the plot remains true to Emma, the story goes beyond. It's not a coming of age tale, but a graphic, vivid, deep dive into Ania's social world of secret, lies and and hierarchies of power.
It would be impolite to miss this bitingly funny rendition.
Miss Pettigrew Lives For A Day by Winifred Watson
First published in 1938, this funny escapist book must have been the tonic that readers need to battle through their dark times. Cut to 2020, and we have dark times of our own, and some tonics, like this one, get better with age.
Miss Pettigrew is a governess in her 40s, residing in London, facing abject poverty and a life of woe. The novel follows her adventures of just one day, and shows how just one day changes her life entirely.
An age-old Cinderella style fairytale that starts off when she crosses path with a prospective employer — a nightclub singer and socialite looking for a maid.
Down in the doldrums? Remind yourself that all it takes is one special day to turn things right around.
The Unlikely Pilgrimage of Harold Fry by Rachel Joyce
In Joyce's book (one of the long-list finalists for the 2012 Man Booker Prize), recently retired Harold Fry is living an idyllic life in a little village in England.
Well, almost idyllic, because his wife seems to be annoyed by everything he does — including how he butters his toast.
A letter from a colleague he hasn't heard from in over 20 years shakes him out of his exceedingly boring reverie of a life, and he decides to go and visit said colleague. Queenie, you see is on her deathbed, and Harold decides to walk to her, six hundred miles away — because he believes that it will keep her alive.
As he takes on this arduous pilgrimage, he chances upon curious characters, reflects on his regrets and takes the readers along on a bittersweet journey filled with ups and downs.
Are you ready to join him?
The Sleepwalker's Guide to Dancing by Mira Jacob
Thomas Eapen is the everyman — a lovable workaholic, somewhat distracted but affectionate father, and a brain surgeon who works in a hospital in Albuquerque. Except his beloved dead relatives often visit him — and for hours, he chats with them.
He isn't the only one being haunted in Mira Jacob's debut novel. Taking us from 1970s India to suburban 1980s New Mexico to Seattle, the story of Thomas, his wife Kamala, daughter Amina and son Akhil is a sparkling tale of familial bonds, of making peace with life's uncertainties and ultimately busting the ghosts that haunt the Eapens, real, metaphorical, and metaphysical.
You just gotta let things go and dance it off…