Representative photo: Still from 'Golmaal 3'
Can we please leave surprise parties in 2022?
If there's one resolution you make, let it be the abandoning of surprise parties
Imagine walking into your home, sweaty shirt clinging to your back. Your hair has frizzed up, mascara crumbled off, and your feet are aching. You told your friends and family you were going to have a long day of conference calls and meetings and didn't want to do anything for your birthday. Perhaps a family and friends meal over the weekend, you said. But just as you let out a sigh of relief over finally reaching home to a hot shower and your soft blanket, you walk into… a surprise party.
Honestly, I think the natural reaction to all surprise parties is to scream as a drunk Monica did in Friends. You could end up in a situation like hers. Coming home entirely inebriated to find all your friends, family members, mentors, sponsors (have you got one?) and coworkers waiting behind the door.
People's dislike (mine included) for surprise parties has baffled society since the first time someone's mother stuck streamers to the wall with scotch tape. How can you get upset when the ones you love and who love you back have made an effort to show you how much they care about you on your special day. Crouching in saris behind sofas, Monty chachu's belly testing the laws of gravity as it wrestles the single button holding it all together. 
The concept itself is stressful, biologically speaking. That feeling of surprise is a split-second biological response to sudden and unexpected sounds and movements that we inherited from our hunter-gatherer ancestors.
I don't understand the purpose of surprise parties. If someone wanted to celebrate their birthday, wouldn't they do so themselves? Or, at least say something, plan something? Surprise parties for children still make sense. As a child, it hurts when your friends ignore your birthday and no one is giving you attention. You can't help but feel bad. Then suddenly, you have the whole class over to play, lots of fun activities, cupcakes and pastries, whimsical themes (kids' parties are as lavish as weddings nowadays), musical chairs and goody bags for guests to take home. An all-around fun time for everyone. But adulthood is a whole other bag of cats.
Even though 65% of 516 Tweak readers said they enjoy surprise parties being thrown for them by friends and family, I can't wrap my head around why. We appreciate their effort in organising, catering, and getting everyone to the same spot. But at what cost? Life has been surprising enough as is, especially these past few years. At this point, I don't think our nervous systems could handle another change in the Coca-Cola can's packaging, let alone a surprise party. 
Our days are hectic, alone time is precious, and you don't want to be forced to smile your way through an event thrown for you filled with people, food, and activities you don't even like. Because let's face it, surprise parties are as much for the birthday boy/girl as it is for the people putting it together. After experiencing my fair share of surprise parties, I've realised that they're a good, yet misguided deed.
I've had one surprise party thrown for me, which remains among the most memorable, purely because it went terribly. I just wanted to continue our family tradition of having dinner with my parents and sister at our favourite Chinese restaurant. But lo and behold, as I was getting ready, in walks my friend with a motley crew of classmates that I barely spoke to or liked. They were not really my friends, but instead friends of hers that she had called upon to attend as well. 
Don't get me wrong. I appreciated the gesture, that they all came from their respective homes after a long day, but hated that they did. I looked like a hot mess when I was caught off-guard, getting ready for dinner with family and not prepared to greet friends. We had little to nothing in common to talk about. As my mother went around with snacks and dinner options, awkward silence filled the air. I sat there thinking about the hot garlic chicken and fried rice I could have been eating instead.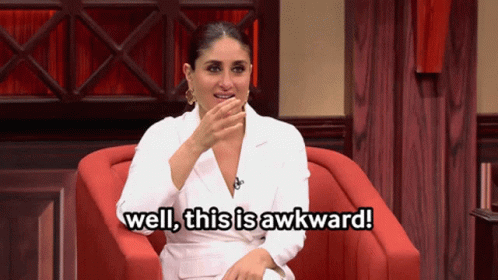 One Quora user aptly describes the mindset – "We're going to give you a birthday party whether you like it or not. And if you don't agree, why then we'll just all be waiting for you at home one night. We know that whatever you were going to do is insignificant compared to our need to give you a party and pat ourselves on the back."
On the face of it, I don't think throwing a surprise party is really honouring the request of the person whose birthday it is. But given how our culture usually works, I don't think a simple 'no' is enough either. 
Whether it's the last roti in the basket, a late-night cup of chai or heading to a pub to bring in your birthday – in many families (and friends groups), if you say you don't want something, people assume it's out of politeness. You're being humble, so you deny that you would really like to eat that last slice of pizza. You don't want to inconvenience anyone by making them get up to make you some coffee. You're too nice to say yes. Please throw me a big shindig for my birthday. Your "no, thank you" is not taken seriously. Neither is your, "no, I'm being serious, please don't."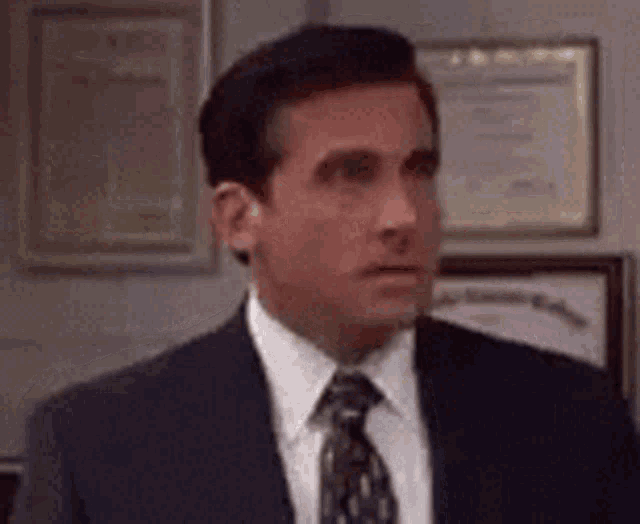 What if they got fired earlier in the day? What if they have a massive migraine or have to poop when they get home? When you've had a bad day, walking into your home and having a bunch of people scream in your face, expecting you to be happy about it is a lot of pressure. 
I don't want to sound like a complete grump, either. Christmas has passed, and I need to set aside my Grinchy demeanour. As an asocial introvert who has a low sensory threshold, I can say that if you really want to throw surprise parties for the people you love, there are a few things you keep in mind. 
The first and more obvious thing to ask yourself is, would this person like the surprise? What kind of person is your friend/family member? Perhaps they're the quiet, introverted type who prefers the company of books or pets instead of a large group of people. Maybe they are the kind of people who like taking the lead and controlling every aspect of their day. Or are they the party Poojas who have plans to hit the club every weekend and will adore that you brought all their favourite people along to celebrate their birthday? 
You could try what Kim Bussing refers to as the not-really-surprise-surprise parties, where the fact that a party is being thrown is shared with the birthday boy/girl, but what it entails can be the surprise. Or you can do the opposite. Every detail is shared with the guest of honour, except one element. They have full knowledge of the menu you have planned, the drinks, the decor, and the playlist for the DJ. You can keep one surprise element. They can at least mentally and physically prepare for what's to come. 
Why does it even need to be a surprise, really? Tell them you want to take them out somewhere and pick a date and time that works for everyone involved. I think we've had enough surprises for a lifetime. We want to do the boring, routine and mundane things in our control, so we never have to hear the word 'unprecedented' again.