Stills from Ready Or Not and Kaalakaandi
11 dark comedies for your twisted mind
Introducing the watchlist where no taboo subject is off limits
My dadi suffered from insomnia for as long as I can remember. She'd pace up and down the house in the wee hours of the night. Despite strong pills, her sleep cycle was beyond repair. In 2018, when she breathed her last, my friends called up to offer their condolences. During the series of uncomfortable conversations, I attempted to ease the tension, by saying, "At least she will finally get some sleep."
The well-meaning quip backfired, and I was asked to bottle my thoughts instead. That's when I realised what Soviet dictator Joseph Stalin meant when he said, "Dark humour is like food, not everyone gets it."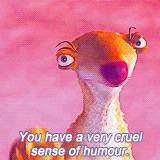 Occasional run-ins with sensitive folk have earned me a reputation for being "messed up". But am I going to make a public apology for my dark humour? Never. Do I filter jokes according to present company? I have to, to protect myself against the moral police.
It's not an exclusively 'me' problem. In 2015, The New York Times Magazine casually posed a question on their Twitter handle, "Dear Reader: Could you kill a Baby Hitler?" It triggered a bad bout of acidity in a commendable chunk of their readers. Many deemed it "tasteless, stupid and idiotic", and claimed the publication tried to incite violence against kids.
Far from "tasteless", this Baby Hitler theory, is in fact, a better ice-breaker than a game of Never Have I Ever at social gatherings. At your next house party, err… Zoom party, unleash this question after a few drinks, and witness a barrage of unfiltered thoughts. Before you realise, there will be dead babies, crippled adults and other morbid ideas taking over the conversation.
If you're lucky, nobody will be offended, and you'll survive unscathed, but if you're amongst the genteel folk, you'll be called out for insensitivity and cancelled for eternity.
In this appreciation post for all things twisted, I'd like you to meet dark comedies and black humour. Much like their extended cousin, self-deprecating humour, these, too, are an effective coping mechanism. What's morbid to aam janta is an alternate route to processing difficult emotions for others.
Fortunately, psychologists back this thought process as well. According to a study published in Cognitive Processing, psychologists found that people with a penchant for dark humour (humour that treats sinister subjects like death, disease, handicap or war with bitter amusement) may have higher IQs, show lower aggression, and resist negative feelings more effectively than people who turn up their noses at it.
In case you prefer jokes to wailing through a crisis, and haven't found enough company to share your inside thoughts with, save this watchlist of dark comedies that will make you go, "Exactly, what I thought." From TED talks by Hitler and fist-fighting frenemies, to psychedelic ways of dealing with cancer and game nights gone horribly wrong, these judgement-free dark comedies are what you need to cope with these (or any) trying times.
11 dark comedies to encourage your #NoFilter thoughts
Pagglait, 2021
What exactly is the appropriate way to mourn the death of your husband of a few months? Is that written somewhere in the rulebook society gifts women when they get married? Well, Sandhya (Sanya Malhotra) lost her copy.
A few months into her 'arranged' marriage, her husband dies suddenly. She doesn't cry — nor is she shocked or hurt. She feels nothing. This, naturally, worries her in-laws and parents.
When her friend tries to support her, Sandhya opens up and compares the death of her cat to that of her husband's death, and stresses on the fact that her pet's death was more painful. She further reveals that she is enjoying her freedom now.
Things get complicated when the mourning family realises their son left an insurance worth Rs 50 lakh with Sandhya as the only nominee. The family members will do anything to keep the money in the family, but Sandhya wants to take charge of her destiny for once in her life.
From coping with loss, managing grief and finding a channel to express it, Pagglait is a one-of-its-kind movie that holds up a mirror to society's unreal expectations, and gives us a masterclass in turning a deaf ear to log kya kahenge.
A Simple Favor, 2018
Paul Feig's dark comedy is Gone Girl on nitrous oxide, erm.. laughing gas. This movie is all about how layered human beings can be, and how we can never really know anybody despite living with them for decades.
Set in Connecticut, single mother Stephanie (Anna Kendrick), who is also a vlogger, investigates the disappearance of her best friend, Emily (Blake Lively). Through the course of the investigation, Stephanie and Emily's husband Sean (Henry Golding) uncover Emily's murky past.
What follows is sheer madness. Multiple characters are found dead, their identical twins show up. Some hefty insurance money is thrown into this mix, and suddenly, no one is really dead.
A Simple Favor packs in a whole lot of tension, absurd plot twists and explains why people get turned on at funerals. A real thing, at least in this movie.
Watch on Prime Video
A Serious Man, 2009
Why do bad things happen to good people? Why do evil minds live longer? These are the kinds of questions that clearly keep the Coen brothers up at night, resulting in their illustrious body of work – No Country for Old Men, The Big Lebowski, and A Serious Man.
In Minnesota, Larry is a middle-aged professor who is grappling with many troubles: his wife is in all likelihood cheating on him with a family friend, he is trying to referee his way through his teenage son and daughter's wars of sibling rivalry, he gets into a minor car accident, his students don't care about what he has to say about quantum physics.
All this and more makes him wonder if he has a larger purpose in life, and if yes, how can he make the correct choices to achieve some sort of peaceful equilibrium?
Larry spent all his life doing the 'right' thing, but as the world crumbles around him, he can't decide what to do, because he doesn't know what's right anymore.
We love how the Coen Brothers use physics to decode the essence of life: "The Uncertainty Principle: It proves we can't really know what's going on".
Watch on YouTube Movies
Kaalakaandi, 2017
The 2011 dark comedy, Delhi Belly, arguably set a high benchmark for black humour in Indian cinema. Writer of the Imran Khan-starrer, Akshat Verma, makes his directorial debut in the same space, and doesn't disappoint.
Kaalakaandi meaning "things taking a disastrous turn" stays true to the essence from the word go. Rileen's (Saif Ali Khan) "I'm a good guy" character has never smoked, drank or tried any other psychotropic substance. But when he is diagnosed with stomach cancer, and has three months to live, he decides to live no-holds barred the same night.
It also happens to be his brother's wedding day. As he tries to digest the hard pill while greeting guests at the ceremony, he convinces a friend to help him with a dose of LSD – his way to justify the impending end of his life.
What follows through the course of the night can give Fear And Loathing in Las Vegas a run for its money. This twisted comedy drives home lessons on life, death and karma, while Rileen drives us from one end of the city to another racing past cops, thugs and more.
Watch on Disney+ Hotstar
Catfight, 2016
It's not friendship, but frenemy-ship that really lasts forever, and director Onur Tukel's bloody good dark comedy is a testament to these epic feuds and more.
Veronica (Sandra Oh) is a wealthy military professional's trophy wife. She despises her son for aspiring to be an artist. Apparently, it reminds her of her college frenemy with similar "hopeless dreams".
At a high-society soiree, when she runs into that friend, Ashley (Anne Heche), still a struggling artist who now works in catering, there are pitchers of appletinis consumed between the two. Soon they meet at the staircase, and their shrill arguments accelerate into vile name-calling before becoming a bloody mess of a fist fight.
In the aftermath of the fight, Veronica slips into coma for a few years, while Ashley finds a buyer for her art.
As the fortunes are reversed, and they cross paths again, you'd think there might be calmer shores between the two. Stay put as you laugh your way into yet another showdown.
The vicious cycle of violence is nowhere close to the end, and while not many of us are into this brand of catfight, we know how violent thoughts strike back, time and again.
Sit back and enjoy as this disturbing comedy makes you reassess your existing feuds.
Watch on Netflix 
Game Night, 2018
Game nights have a tendency to go out of control. Broken Monopoly boards, missing Scrabble tiles, you know it.
Directors John Francis Daley and Jonathan Goldstein play their cards right throughout this Game Night, that results in one of the finest dark comedies rooted in sibling rivalry.
Married couple Max (Jason Bateman) and Annie (Rachel McAdams) bond over their love of games, and host a weekly game night. When their weekend plan is taken over by Max's rich brother, Brooks (Kyle Chandler), many aren't familiar with the rules of his game.
Brooks hires actors to stage a live mystery game; the stakes are high. The winner will take home a vintage Corvette Stingray. Things get messed up when Brooks gets kidnapped for real, and the group considers it a part of the game, until it's too late and they are all a part of a murder conspiracy.
This Game Night is an over-the-top version of Clue, that subtly makes a statement on ageing relationships, fading friendships and the multi-layered game of one-upmanship between siblings.
Watch on Prime Video
Ready Or Not, 2019
Earlier this year, readers shared their thrilling suhaag raat adventures with us. But sure none of them were ready for what the protagonist of Ready Or Not had to face.
In Matt Bettinelli-Olpin and Tyler Gillett's dark thriller-comedy, Grace (Samara Weaving) is excited to marry the love of her life, Alex Le Domas (Mark O'Brien), the heir to the affluent Le Domas family; they reside in a gothic mansion.
Nobody has prepared her for the quintessential Le Domas wedding night ritual. In an outlandish game of life, her new in-laws hunt her down with guns, crossbows and other weapons of their choice.
As Grace desperately runs for her life, there are multiple bloody twists and she not only wakes up to a new day to see that she has survived, but also opens her eyes to the class differences, society's unreal expectations from a bride and you'll chuckle at the phrase, "Till death do us part" as the end credits roll in.
Watch on Google Play Movies
I Care A Lot, 2021
In J Blakeson's black comedy thriller, Marla Grayson (played by the charming Rosamund Pike) does care a lot… about herself. This isn't the first time that we see Pike essay complex characters which make questionable calls. Remember a certain Gone Girl?
As far as her LinkedIn bio goes, Grayson is a court-appointed guardian, who looks after elderly people and their assets when they are no longer able to fend for themselves, and don't have any kin.
But as she takes us into her back office, we see her ruthless plan of scamming the old 'cash cows' as she calls them, deviously manipulating the medical system, eventually selling her wards' assets to fill her pockets.
She is building her empire one senior citizen at a time, until she targets a rich, old lady with supposedly no family and a sizeable nest egg. Turns out, she has deep-rooted ties to the Russian mafia.
Grayson is nasty and downright cruel, yet as the movie unfolds, a part of you will want her to escape the shackles of the mafia, and go on with her plundering business, despite her complete lack of ethics. As the closing credits roll in, you can't decide what the sharpest part of the film really was: her pantsuits, her razor-sharp bob or her survival instinct. The last one is the toughest to emulate.
PS: Grayson also shells out an innovative DIY of preserving a broken tooth. All you need is a pitcher of milk.
Watch on Netflix
Paddleton, 2019
In Alex Lehmann's dark comedy, an unlikely friendship between two middle-aged single men Andy (Ray Romano) and Michael (Mark Duplass) is put to test when the doctors diagnose Michael with terminal stomach cancer.
Michael receives the news calmly and decides to kill himself before his condition lands him in excruciating pain. Since he has no family, Andy becomes his caregiver, goofily respects his decision, and the two embark on one final road trip to secure the pills needed to plan the end.
While the death notice hangs on their head, the duo continue cooking pizza, watching Kung-Fu Panda, playing Scrabble, and bitching about colleagues together. And in the most hilarious moments of the film, they take on the difficult conversations of after life, express their fears and celebrate their bond.
More than anything else, the film's brilliance is in the way it acknowledges practicality as a coping mechanism while dealing with grim scenarios. Kudos to Lehmann for marrying mortality and friendship in a series with the most authentic humour ever. And we repeat, it may not be for the faint-hearted.
Watch on Netflix
Jojo Rabbit, 2019
This tender dark comedy re-enters our watchlist, and if we could, we would recommend it another thousand times. Because there may never be another film like this.
Despite laughter being our favourite coping mechanism, humour about Hitler remains a tricky space considering the inhumane nature of his crimes. But trust Taika Waititi to storm into this space with a heart-warming black comedy.
In 1940s Germany, Jojo (Roman Griffin Davis) is a 10-year-old Nazi fanatic. He is obsessed with Hitler so much that the dictator is also his imaginary friend (played by Waititi). He appears in moments of Jojo's crisis, and gives him pep talks.
At a Hitler Youth training camp, when Jojo almost blows himself up with a grenade, he leaves the camp to recover in the care of his mother, Rosie (Scarlett Johansson), who is hiding a Jewish girl, Elsa (Thomasin McKenzie), in their attic.
On discovering Elsa, a horrified Jojo has to make some tough calls. Should he report to the authorities or protect his family and stay quiet. This brilliant satire is all heart, and fills you with compassion towards others.
Ironically, the funniest moments of the film are the ones that feature the (imaginary) great dictator and his very humane young disciple.
Watch on Disney+ Hotstar
The Grand Budapest Hotel, 2014
Welcome to the misadventures of Zero Moustafa (Tony Revolori), in Europe in the 1930s. Moustafa, the lobby boy at the eponymous hotel, is concierge Gustave H's (Ralph Fiennes) prodigy.
Director Wes Anderson uses Zero as our lens in introducing us to the eccentric guests, and also the ones Gustave seduces. When one of Gustave's special guests, Madame D (Tilda Swinton) dies under suspicious circumstances, it turns out that she left her most valuable possession, a priceless painting to Gustave H.
Of course, Madame D's family accuses Gustave H of the murder. As Gustave storms out of the scene with Zero and the painting, it's a dangerous yet rib-tickling cat-and-mouse chase featuring elaborate gunfights, sled race, dead kittens and a brief moment of nudity too.
One of Pinterest and Hollywood's favourite directors, Anderson sticks to what he does best: deadpan humour and delivers like never before.
Watch on Disney+ Hotstar