Representative photo: James Ranieri/Pexels
"He slept on the floor of his parents' room": 30 women on how they spent their suhaag raat
Painful feet, hours of removing clothes, hairpins, makeup and passing out drunk
Like acche bacche we've grown up on a healthy diet of Bollywood and the TV serials our grandmothers forced us to watch. We believed every villain in our life would have Komolika's pencil-thin eyebrows, and that chiffon saris provided adequate protection from frostbite. Perhaps the biggest lie films fed us, other than stalking is romantic, is the wedding night.
You're already picturing it. A bed covered in flowers, room lit by candlelight. Not only is that a complete fire hazard but God forbid you have a pollen allergy. The groom stumbles into the room as family members giggle outside. He reaches for the glass of warm milk, a protein-filled boost of vitality for the steamy night ahead.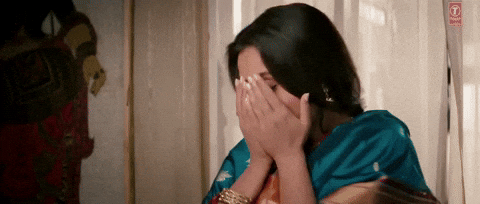 The wedding night is so built up, you'd expect people to achieve enlightenment the next day. It may have made sense when most marriages were arranged, a night intertwined with the concept of female virginity and male ownership. In a country where premarital sex was akin to saying Bloody Mary three times in front of a mirror, a lot was left to the imagination.
But with many modern couples getting intimate before actually tying the knot, the hype of the suhaag raat started to diminish.
Lingerie brand Bluebella's survey of 1000 people showed that 52% don't end up getting jiggy on their wedding night. After a day of standing for 16 hours with 1,000 bobby pins holding everything in place and smiling at every acquaintance of mummy-papa's you've never met, who even has the energy? Even if you're not completely drained, there's always that one drunk uncle who refuses to get off the dance floor and some kind of wedding fiasco that can completely throw off the mood.
A majority of the 30 women we spoke to agree that wedding nights rarely live up to the hype. The exhaustion and pressure mixed in with the emotions of a major life event triggers Shah Rukh Khan's 'sattar minute' speech from Chak De! India in your head. Of course, there are those who did have the wedding night of their dreams – which, for some, meant getting steamy with their new spouse, and for others, kicking back and rewatching Sarabhai vs Sarabhai episodes together.
30 women on what really happens on the wedding night
"I was already expecting, and of course, we were aware of it. The night was full-on steamy!" – Deepti Sharma
"His dog climbed on the bed and slept between us!" — Preeti*
"My mother-in-law slept with me because the next day some kind of puja had to take place." – Ayushi Mishra
"I waxed my entire body a week before my wedding. Right on my first night, I had a rash on my back." – Mansi*
"He got very drunk and emotional about how his entire life was changing. Ended up sleeping in his parents' room on the floor. They were as surprised as I was when they saw him there the next morning completely passed out. Seven years and two children later, we all still joke about it." — Satchi Karwal
"He wasn't interested at all, it was a little upsetting. We ended up just lying there for a long time facing away from each other. It was an arranged marriage and we didn't even really know each other." – Neha*
"It was super cosy. We talked the entire night, shared a laugh and oddly enough, he made me do yoga." – Surabhi
"Ordered a burger, pasta and coffee and watched a movie together. Best night ever." – Jesal Vaghela
"We had a love marriage after 13 years of dating. I cried about leaving my family and finally slept because I was so tired." – Mehak Sardana
"We shared a drink, toasted to a new chapter and talked till the morning #nothingsuhaagraaty." – Shivani Shree
"Nothing like in the movies. It was half spent removing makeup and hairpins." – Medha*
"Did it with full gusto since we were doing it before marriage too. It was more exciting since it was legit now." – Priyanka
"Dinner at 12:30am, in the room at 1am. Finished taking off makeup/hairdo by 3am. Slept from 3:30 to 7 am." — Pallavi Saraswat
"Both of us were too tired, we just cuddled and slept in each other's arms." — Manju*
"Jhadod (removed) all the flowers from the bedsheet and slept!" – Deepika Agarwal
"Ate fast food and hung out, watched movies instead." – Jaina Sarkisyan
"Came to a private villa with a pool, exchanged gifts, swam, ate chocolate, foreplay and fell asleep while talking." — Jane Sam
"We sat in a sauna and drank enough wine to put us to sleep immediately" – Amrita*
"It was embarrassing. They sent us into a room decorated with flowers and scents in front of everyone." – Ayushi*
"We married on Dec 31 and there were New Year's Eve fireworks outside. We also had a dog who would only calm down if he was sitting with my husband. So we spent the entire night trying to calm our panicky labrador while all the fireworks happened outside our house." – Ponnamma Appachu
"We were too tired on the wedding night and one thing or another came up so we finally did it after 15 days." – Kirti*
"I was on my period." — Neha Saluja Mehrotra
"We removed billions of bobby pins from my head, shared a hug, a kiss and then went to sleep." – Latika*
"I was pretending that it was going to be my first time although it wasn't, all the while thinking how much improvement and work I needed to do on my husband!" – Reshma*
"We were too tired and had morning sex instead." – Jaya*
"Snored away to glory… only to wake up with swollen itching eyes at midnight, which we realised was due to the rose petals all over the bed." – Varsha
"Both of us were dead tired… looked at the decorated bed, then looked at each other and blurted out, 'Can we just sleep?' in unison. We had a good laugh and we both were out like logs in a few minutes." – Sushmita*
"It was so awkward. We had an arranged marriage. I think he was under so much pressure that he couldn't perform." — Payal*
"He was very into it, I was so uncomfortable, but you can't say anything. It hurt a lot." – Anchal*
"We could still hear people singing and dancing outside, all very drunk. We did get intimate but after taking a nap because we were so tired." – Swatiska S
*Names changed upon contributor's request for anonymity.