Photo: Vidar Nordli-Mathisen/ Unsplash
Thinking about having sex but not sure where to start?
A lawyer, psychiatrist and gynaecologist cover all the bases
Having sex for the first time in real life is less like the steamy scene from Original Sin, and more like wondering if a fart slipped out between the ferocious slapping of thighs and one or both parties asking, "Is it in?" "Is it in?" "It is in!".
If you've been having sex for a while, you're aware of how misleading pop culture's interpretation can be — but if you're a young adult who's thinking about having sex for the first time and thoughts like 'should I get on the pill?' and 'is Downward Dog a sex position or a yoga asana?' are making your brain hurt, step 1: Get your facts right.
Having sex for the first time is a layered physical, emotional and mental experience. Thanks to the reluctance in our society to tackle the premarital sex talk, young adults rely on the internet and peer groups for information.
While real-life respondents all cited 'penovaginal sex' as sex, gynaecologist Dr Anjali Kumar clarifies,"A sexual activity is not just penetrative – penovaginal, oral, or anal activity, even fondling, is sexual activity."
Meaning pertinent information – biological, legal and psychological — is crucial.
In fact, veterans could also a crash course. Like the Chinese couple who couldn't conceive even after four years… because they were attempting to have a baby via anal sex.
Step 2: Make your choice after reflection, talking with your potential partner and visiting a gynaecologist or a therapist, if you feel you need the latter's help.
To make sure you're mentally and emotionally ready, physically prepared and not committing any legal offences, we turned to an expert threesome for answers — a lawyer, a psychiatrist and a gynaecologist.
Advocate Megha Kapur Gautam on the legalities 
So, you have butterflies in your stomach and you've exchanged the L-word. Or you feel like it's high time you try what you've been hearing about, basically everywhere. Here are a few things to keep in mind: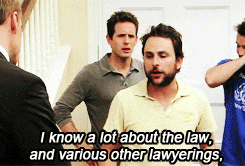 Only two consenting individuals over the age of 18 can engage in sexual activity in India.
Doctors and teachers are mandated to report any sexual activity between minors, because it's an offence under the POCSO (The Protection of Children from Sexual Offences) act.
For LGBTQ+ folk: Section 377 was decriminalised in a landmark judgement two years ago, so, consensual sex between people of the same sex, as long as they're adults, is not an offence under the Indian Penal Code.
Section 375 of the Indian Penal Code highlights the instances that denote rape, and one of the clauses has gained prominence because it debates – "If a man goes back on his promise to marry a woman, can sex between consenting adults then be considered rape?"

Gautam explains, "Consent to indulgence in a sexual act should ideally be given freely and without any pressure. But it can also be obtained by coercion, misrepresentation or any other form of deceit. Not all cases where a man cannot marry a woman after having sex under the pretext of marriage amount to rape.

The courts have to examine if such promise was an honest one, but certain circumstances led to a change in one's decision, or whether it was a clear misrepresentation and a false promise made solely to obtain consent from the woman. The diligence of the courts to decide the case based on facts and circumstances is always required."
Psychiatrist Natasha Kate on consent and more
An expression of love and intimacy, a simple act of pleasure — sex can have many connotations and repercussions.
Things to ask yourself
Do I know about sex?  — this sounds extremely idiotic but we've seen married couples literally having no idea.
Am I well aware of protection from sexually transmitted diseases, pregnancy and the like?
Do you feel comfortable enough and trust your partner to respect your boundaries?
Why do you want to have sex? Is it to build intimacy, are you succumbing to pressure from a partner or trying to keep up with peers? It's important to be very sure that this is what you want to do.
Things to discuss with your partner
Having a good sexual experience is contingent on open and honest communication about the actual act.
Have a conversation about their expectations from sex and what it means for the relationship. Problems develop because expectations come from porn. Women feel there is something wrong with them because they're unable to orgasm in the first five minutes — because porn doesn't highlight the importance of foreplay, which is equally important to men and women. When men aren't able to perform, they feel they're disappointing their partners, while women begin to question their sexiness, their appeal and even misread what it means about the relationship.
Talk about consent — each act requires consent, and has a separate boundary. Don't interpret consent based on facial expressions, outfit or even prior consent. Make sure to ask questions about comfort, and boundaries — it will help build intimacy because then your partner knows you can trust them.
Keeping expectations in check
People tend to build the first time up to be special and perfect, and while the intent might be special, very few people have the perfect physical experience — it's often awkward, confusing and dissatisfying.
Acknowledge that sex is a skill. First times are hard because you're still trying to understand and learn about your body, and your partner's body. Acknowledge that it's not perfect and that's not a reflection on your body, stamina or sex appeal.
Dealing with guilt and regret
Depending on how they turn out, first times can sometimes result in regret or even guilt. But it was a choice you made for yourself at the time and doesn't define you — any partner who makes you feel judged is essentially judging your decisions for your body — and that's their problem, not yours.
Gynaecologist Dr Anjali Kumar on the biology of having sex
Do your hips widen as they mistakenly believe you're readying for child bearing? (No). Does peeing after sex really help? (Maybe). Do you walk around with a giant scarlet letter on your head? (Hard no).
From physical readiness, contraceptive methods and myths, Kumar addresses it all.
Physical preparation
Protect yourself — against an unwanted pregnancy and sexually transmitted diseases. Be sure that you're physically, mentally and emotionally ready for it – don't do it because somebody is pushing you to do it.
Once you've decided to be sexual, talk to your partner about the consequences, and consult with a gynaecologist on the way forward. It is important to be honest and care about sexual history. As a rule, it's risky to get into a sexual relationship with a person who has multiple sexual partners. I might sound conservative but the risks are serious.
Contraceptives for women

Contraceptive pills
There are multiple versions which doctors prescribe according to the person's preexisting medical conditions and history. Once prescribed, the pill has to be taken according to a schedule, irrespective of intercourse, and it's crucial have a gynaecologist prescribe the right one for you.
Spermicide
Available over the counter, spermicide is a type of contraceptive that kills or immobilises sperm that you insert into the vagina before sex. It is most effective if used along with another barrier method, like a condom.
Diaphragm
A female barrier contraceptive, it is not commercially available and has to be inserted by a gynaecologist. A diaphragm keeps sperm from entering the uterus by covering the cervix.
IUD (Intrauterine contraceptive device)
An IUD is a small T-shaped plastic and copper device that's put into your uterus — until a few years ago people used to think only women who had borne children could be prescribed this device. But now, we prescribe them to people who haven't had children. It may not be comfortable if you've just become sexually active. The advantage here is it has a lower failure rate and effectively, the control is in the woman's hands.
Male contraceptive
Condoms
They must be put on before any type of genital activity or contact because sometimes the pre-ejaculatory secretions might contain sperm. There's a particular way to slip it on – there's a tip, you have to squeeze it to remove the air, and then slip it on, or it can burst while inside.
Dealing with pain during sex
Inability to have penetrative intercourse could mean that there is an obstruction medically, or you're just not doing it right. You could use lubricant the first few times, but if you consistently feel pain and discomfort, it's best to see a doctor.
Causes could be having a thick hymen — normally the hymen is a thin membrane which tears easily, but for some it could be fibrous and fleshy, needing a surgical incision. There could be other reasons, like a vaginal septum where the vagina could be divided into two because of a congenital septum.
Protection against sexually transmitted diseases
While enquiring about your partner's sexual history is crucial, and protective methods and good hygiene help prevent STDs, if you notice anything abnormal like vaginal discharge, fever, pain or itchiness, you must visit a gynaecologist immediately.
Small infections can get cured quickly, but vaginal infections, if not treated properly, have a tendency to become chronic.
Myth busting 101:
Hymen hoo-ha: The only physical change is that your hymen is broken, though many women don't have a hymen or could have had theirs broken previously. After sexual activity, the vagina does become more stretchy and roomy — but only a gynaecologist will be able to make that out.
Peeing after sex: It's not really a thing. Initially, becoming sexual can result in a lot of urinary tract infections for women because they have a shorter urethra. Hygiene and protection from sexually transmitted diseases is key. Honeymoon cystitis is another condition to watch out for, where the bladder might get infected when one starts having sex or resumes sexual activity after a long period.
Rhythm method: The couple avoids intercourse on particular days, based on the assumption that the woman ovulates during that period of her cycle, but PCOD and hormonal problems could make the ovulation irregular. So this method is not foolproof.
As we finally veer away from society's archaic notions of sex, and take ownership of our own bodies and what we choose to make of them, women can view having sex as the liberating adventure that it is. No matter who you choose to have it with, how or how often.
Drop the layers that have held you back, slip on layers of protection and settle in for the ride(s) of your life.
Watch now: Everything you've ever wanted to ask a gynaecologist