What to watch after you're done bingeing Gilmore Girls for the 167th time
This is an intervention
If something's too good to be true, and is scheduled to happen on April 1, we know it's an April Fool's joke. But 2019 was different. They said F.R.I.E.N.D.S would drop on Netflix on the first day of April, and it did. Our favourite background noise was now only a click away, and nobody can stop us from rewatching all 236 episodes for the 16th time. The '90s sitcom is a member of The Rewatchables: those pick-me-up shows that chant "I'll be there for you" on a bad day or even when you feel perfectly fine.
For some, Valentine's Day is watching Notting Hill (with or without the same partner), others watch Home Alone on Christmas eve more religiously than attending masses. And we are all guilty of ignoring new recommendations to stick to our comfort watching habits.
But it's 2021. Fresh originals drop every week. So much (new) content, so little time. Why are we still rewatching the same shows on loop?
We asked our Tweak family why they haven't been able to move on from old flames, and they shared their excuses: "It's comfort. When I watch Sarabhai vs Sarabhai, I don't have to actively pay attention to it. Unlike new shows, where you can't pay enough attention ever," says Vilcy William, 32. Sex And The City hasn't gone out of fashion for Aakruti Mehta, 32, PR rep at Viacom; it's her "safety blanket". "I anticipate Ross's frustrated 'Pivot' when I see Chandler, Rachel and him carry that sofa up the stairs. And when it finally happens, it gives me this thrill of guessing it right. It's quite a mic drop moment. I never get this kind of fulfilment while watching Dark," says Debayan C, a F.R.I.E.N.D.S fanatic.
The other popular shows that our readers ranked high on the rewatch list include Grey's Anatomy, Malgudi Days, Gilmore Girls, Sherlock and Brooklyn Nine Nine.
Neurologist Siddharth Warrier explains nostalgia as a multitasking, complex emotion.
Stressful life events like moving to a new city, a break-up or even a bad day at work can trigger existential crisis. "If you're at a party, you are less likely to miss old times. But during crisis, the brain asks questions, 'Why is this happening to me?', 'Who am I?', 'What's the purpose of life?'," he explains.
Nostalgia cushions these triggers, and manifests in your choices: what you read, listen to, watch or even eat.
Rewatching shows prepares you to tackle the present. Clinical psychologist Akshita Shukla of Sukoon Health further explains that the brain creates an alternate reality temporarily, so you can escape to a time, place or experience that reminds you when things were better and felt good. This raises the levels of dopamine and serotonin in your brain making you happy.
Rewatching shows to cope with identity crisis
According to a recent study by Rovi, a digital entertainment solutions provider, every viewer scrolls streaming services for 19 minutes before deciding what show to watch. This amounts to almost 10 hours every month, 115 hours every year, and over 300 days in a lifetime.
This rabbit hole of choice forces us into the decision purgatory, until a sizeable chunk of viewers give up, and go to their tried-and-tested options.
"After making decisions at work, and deciding what to have for dinner post work, I don't want to make any more decisions at the end of the day. Sometimes it takes me 15 minutes to finish my dinner, and 25 minutes to find something to watch. How is that fair?" says Kashif Gandhi, who watches an episode of The Office every night over dinner.
Warrier calls it fitting into one's identity. "Picking a show is a choice. When there are 30 shows to choose from, you process your identity, 'Am I into documentaries?', 'Do I love war movies?'. Deciding your identity is an exhausting process. But since in the past you've already made a decision that says, 'I'm someone who likes to watch 'The Big Bang Theory', that's a tailor-made identity for you. You just slip into that."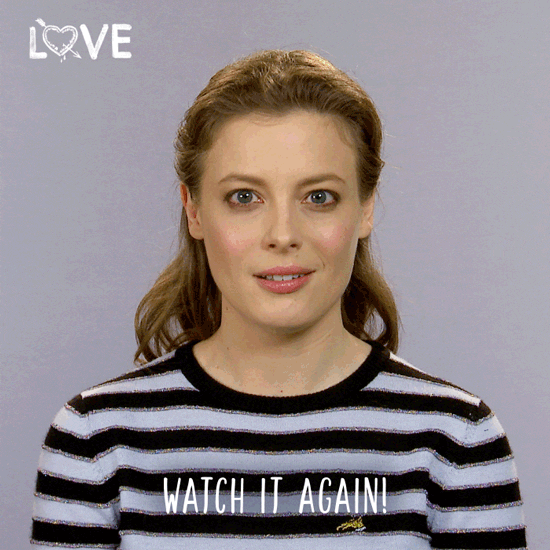 The brain knows there are no risks (of not understanding or hating the show) involved. It's an assured shot of dopamine. Much like investing money in risk-free LIC policies, instead of buying stocks.
According to a study by the University of Chicago, we choose to watch the same show for the umpteenth time because simply put, we like it, and it requires almost no effort to enjoy it.
Not that you needed anyone's permission to watch Game of Thrones for the 17th time, but since streaming services can take down our comfort content without much notice, this watchlist will give you the second-best option to stream without wasting your time.
PS: We won't harass you to watch these shows like those highly persistent fans of Dark, we swear.
10 shows to watch if your favourites fall off the streaming platforms
If you like Malgudi Days, you'll love Panchayat
Abhishek Tripathi (Jitendra Kumar), an engineering graduate lands the job of a secretary at a village panchayat in Phulera, UP. The city boy takes up the challenge and moves to the heartland of India to begin his career.
It's an eye-opening journey as he finds out how Brij Bhushan (Raghubir Yadav) has taken up the office as the 'Panchayat Pradhan' instead of his wife Manju Devi (Neena Gupta) who won the seat in the elections.
Panchayat highlights the simplicity of rural India and gives us a sneak peek into the joys of community living: from "bhutiya ped" to pethas for breakfast and the range of buffalos to choose from while buying milk. It's an endearing watch.
Watch on Prime Video
If you like The Office, you'll love Parks and Recreation
These two cubicle comedies are set in the same universe with similar characters: a self-assured boss, a creep, an office couple and some oddballs. Plus, Rashida Jones is spotted in both the shows as Karen Fillippelli on The Office and Ann Perkins on P&R.
Set in the fictional town of Pawnee, Leslie Knope (Amy Poehler), a mid-level bureaucrat and her team of public officials take up a bunch of projects and solve city crises (canvassing, hosting fund raisers for animal rights, thugs in the park and so on) to make Pawnee a better place.
PS: Pawnee officials are more absurd than their Scranton counterparts.
Watch on Prime Video
If you like Schitt's Creek, you'll love Arrested Development
The premise is similar: a wealthy family goes bankrupt after the father gets involved in a money fraud, and we see how the family gets back on its feet dealing with a fair share of everyday antics.
Set in Orange County, the dysfunctional Bluth family is forced to leave behind all their riches after their family business of real estate goes bust. Patriarch George Bluth (Jeffrey Tambor) is in prison, his wife Lucille (Jessica Walter) and daughter Lindsay (Portia De Rossi) are full-time socialites. His son Michael Bluth (Jason Bateman) does the heavy-lifting at home and on the work front to ensure the family doesn't sink into delirium.
Watch on Disney + Hotstar
If you like Grey's Anatomy, you'll love The Resident
More non-surgical solutions, fewer teenager-like doctors having sex in the on-call rooms, the premise of The Resident is similar to Grey's Anatomy, but it's a more grown up take.
The show takes us to Chastain Memorial Hospital in Atlanta, where idealistic Devon Pravesh (Manish Dayal) and a batch of young doctors begin residency under the supervision of "impossible" senior resident, Conrad Hawkins (Matt Czuchry).
Between complicated procedures and great expectations, the medical professionals dissect the many chapters of their life.
Watch on Disney + Hotstar
If you like Sarabhai vs Sarabhai, you'll love PariWar
Sure we would recommend the digital reboot of the Sarabhais if only it was even half as good. It's plain forgettable.
Watch this Gajraj Rao-starrer multi-generational family drama that will make you more tolerant of your own parivar.
Kashiram Narayan (Rao), a lonely father who misses his estranged children – Badke (Yashpal Sharma) and Chotke (Ranvir Shorey) goes the distance to bring the family closer. It's desi drama at its best.
Watch on Disney + Hotstar
If you like Gilmore Girls, you'll love Parenthood
Lauren Graham raising a smart teenager, dating her kid's teacher, thawing the frosty bonds with her parents. Gilmore Girls or Parenthood? Both are correct answers.
In Parenthood, the family tree of California-based Bravermans is technically an evergreen forest as compared to the Gilmore's kitchen garden, but their heart is in the same place.
When 38-year-old single-mother Sarah (Lauren Graham) returns home with her fierce daughter Amber (Mae Whitman) and sensitive son Drew (Miles Heizer) to live with her parents, she has to make big life changes, with a lot of help from her siblings, Crosby (Dax Shepard), the happy-go-lucky bachelor, Julia (Erika Christensen), the big-shot lawyer and Adam (Peter Krause), the eldest and the calmest Braverman.
Watch on Prime Video
If you like Breaking Bad, you'll love Better Caul Saul
It's a spin-off, it's a prequel, and it's a must-watch for Breaking Bad addicts.
Better Caul Saul is set several years behind the Breaking Bad timeline, but in a similar universe with the same atmosphere, and some recurring characters – Mike Ehrmantraut (Jonathan Banks), Gus Fring (Giancarlo Esposito) and Hector Salamanca (Mark Margolis).
Watch Jimmy McGill (Bob Odenkirk) transition from conman to the suave criminal lawyer Saul Goodman over a series of trials.
Watch on Netflix
If you like Modern Familyand Full House, you'll love Fuller House
A list of family sitcoms is incomplete with the Dunphys and the Tanners.
When the makers of Full House decided to make a sequel, 20 years after the original show ended, we had our reservations.
But with sequel, our binge-watching diet only seems more fuller. In the spin-off series, D.J. Tanner-Fuller (Candace Cameron-Bure) is a widowed mom to the 13-year-old  Jackson (Michael Campion), seven-year-old named Max (Elias Harger), and a newborn son Tommy (Fox Messitt). When she finds raising kids with a job difficult, her sister Stephanie (Jodie Sweetin) and childhood best friend Kimmy (Andrea Barber), offer her to live with them. And the hilarity ensues.
Watch on Netflix
If you like Lucifer, you'll love Good Omens
Both share a couple of common links: Neil Gaiman and the protagonists. Lucifer and Good Omens are about angels and devils who descend to earth to hang out with us mortals.
Good Omens is the adaptation of Terry Pratchett and Neil Gaiman's 1990 novel by the same name. Set in England, the plot focuses on the Apocalypse being led by the painstaking efforts of Aziraphale (Michael Sheen), an angel, and a demon called Crowley (David Tennant) who wants to sabotage this mission (Or does he?). There's also an 11-year-old Antichrist (Sam Taylor Buck) and a witch.
The show takes us on a fantastical journey as we see the adversaries forge an unlikely friendship.
Watch on Prime Video
If you like Suits, you'll love Billions
Business and finance on TV is more fun than trying to file your own taxes and investing your hard-earned money in mutual fund schemes.
Set in a similar universe of corporate politics and a legal backdrop, attorney Chuck Rhodes (Paul Giamatti) and Bobby 'Axe' Axelrod (Damian Lewis) fight it out in the New York courtrooms in the face of an ever-changing New York finance industry.
Loosely inspired by real events and true crimes of high profile executives, Billions dives deep into the intricacies of hedge-fund scams.
Watch on Disney + Hostar