Photo: Marta Wave/Pexels
The ultimate reading list for kids between 7-11, according to mini bookworms themselves
11 young tykes from our Tweak family of readers share their reviews
This is a grounding exercise for parents. It's time for you to step back and let your kids take centre stage. For almost two years now, we took the best interests of the little bookworms you're raising, picked the brains of experts and came up with the ideal reading lists for kids. From empowering female-led books to interactive titles for baby geniuses, we took our curator duties very seriously.
As Dr Swati Popat Vats, president of Podar Education network, points out, it's important to pay attention to what your kids are reading between the ages of eight to 10, when social development is at its peak. Eight-year-olds and their older peers are still building confidence in fluency, vocabulary, and comprehension skills as they grow into strong readers, so stories with relatable characters and engaging situations are key.
But here's a plot twist — if you want to raise a free-thinking reader, know that your child and you may not always be on the same page. Force-feeding children with the books you deem appropriate for them might reduce reading hour into a fruitless chore.
Sanya Podar, founder of Daffodil Lane Books, wants you to let your kid make the final call. She says, "Children should read what interests them, even if their choices don't meet parents' high standards. We turn our noses up at comic books and magazines, but for young children, looking at pictures and turning pages also qualifies as reading. Let your kids learn to love stories in any form."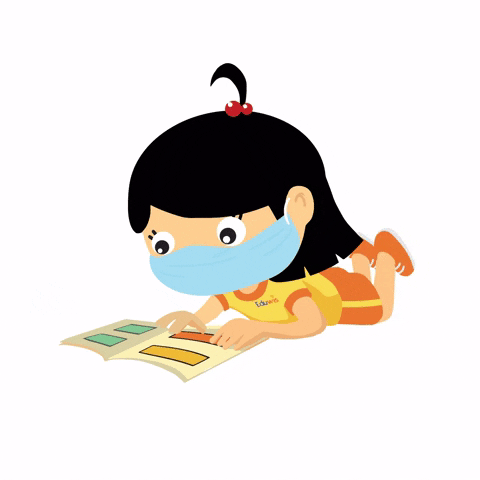 Sure, introduce them to the choices available, but step back when selection time comes; you don't want to be dubbed as the dictator of their life (before they reach that angsty teenage phase, anyway).
For this reading list, we handed the microphone to the kids of Tweak's extended tribe (aged between seven and 11), who reviewed their favourite books for us. Not a care for the background of the writers or their controversial views, long-winding sentences or free-flowing prose, these brutally honest reviewers remembered how the books made them feel: happy, scared, angry and excited.
From Roald Dahl classics, to The Diary Of A Wimpy Kid, and a Japanese story of a school that lets kids choose their subjects, 10 young readers rave about the book they keep going back to, and why you should pick it up as well, even if you're a grumpy adult.
Reading list for kids: 11 little readers review their favourite stories
Wings of Fire series by Tui T. Sutherland
"I have read 81 books till date, but my favourite is the Wings of Fire series. I love dinosaurs and dragons, and these books are filled with them. I want to visit their world one day," says Ruhaan Bisht, 8.
Sutherland's Wings of Fire series is set in Pyrrhia, a continent in a mystical world entirely inhabited by dragons where seven different dragon tribes are fighting a war. It's up to the five 'Dragonets of Destiny', Sunny, Tsunami, Starflight, Glory, and Clay to end this war. Betrayal, secrecy, adventure, magic — the series has plenty and more to keep your little one's imagination burning.
Totto-Chan: The Little Girl at the Window by Tetsuko Kuroyanagi
"I have read this book many times. Totto-Chan's school is made out of railroad cars, the headmaster is funny and they don't force you to study a particular subject," says Rinikee Phukan, 9. "I could start the day with any subject I like."
Japanese's UNICEF Goodwill Ambassador Tetsuko Kuroyanagi published the book in 1981, and it became an instant bestseller.
Kuroyanagi borrowed from her own life and the unconventional education she received in her elementary school during World War II. In this part memoir, part children's book, protagonist Totto-Chan's mother learns that her daughter is expelled from the public school, but soon realises that she needs a place where freedom of expression is celebrated. In her new school, where there's no need for uniforms and you learn the subjects of your choice, Totto-Chan befriends her headmaster, Mr Kobayashi, and learns a great deal about life and happiness.
When I Grow Up, I Want To Be by Tweak Editors
"Ma bought me the book last year. The stories tell me that I can be anything that I want to be when I grow up too. I like the story of Arunima Sinha the most because it teaches me that problems will come my way, but if I set a target, I will overcome the problem," says Ananya Sengupta, 8.
When I Grow Up, I Want To Be is a unique compilation of short stories featuring real-life Indian heroes — like the 15-year-old girl who broke Sachin Tendulkar's record, and the granny who saved hundreds of girls from witch hunters. The inspiring accounts will remind your little ones that you are never too young, or too old to make your dreams come true.
Grandma's Bag of Stories by Sudha Murty
"The minute I started reading Grandma's Bag of Stories, I was so curious to know the ending of every short story that I couldn't put the book down. I've read it so many times but I'm never bored of it," says Vihanna Nathani, 8.
The next best thing to your dadi's fables is Grandma's Bag of Stories by Sudha Murty. Seven children are enjoying a summer vacation with the town's favourite grandma, who carries a huge bag of stories with her. In the bag, children will find myriad tales of wild animals, crazy kings, lazy men and angry bears. The stories are weird yet educational, and will turn any reading hour into a joyride.
"I have had this book with me for a while now, and I love the pictures in it too. It's very funny and I read it whenever I feel low," says Aviraj Yadav, 7.
This popular Dr Seuss pick is about a kid, Brian, having a bad day. He wakes up to find things all over the place, and the readers try to find all the things that have been moved around. Wacky Wednesday is a great way to make the child understand that we will have bad days, or Wacky Wednesdays in life, but we can always make the best of any bad situation, if only we look at the bright side, just as Brian does.
The Witches by Roald Dahl
"It can be scary for kids the first time they read it. I was so frightened that I left it halfway. But I enjoyed it when my grandma read it to me," says Nitara Bhatia, 8.
Roald Dahl's twisted fantasy novel for kids is not about unicorns and fairies. Set across Norway and the United Kingdom, a young boy and his grandmother find themselves trapped in a world where witches who hate kids are hatching the most gruesome plan ever, under the leadership of the all-powerful Grand High Witch.
"I am reading the latest book in the series. The author uses funny ways to describe the troubles of Greg, the main character. Greg is just like us, and he often gets into trouble, but always finds ways to come out of them," says Jay Rajesh Soneji, 10.
In the 15th book of the Wimpy Kid series, protagonist Greg Heffley and his family embark on a cross-country camping trip. Greg is excited to have a family adventure, but things don't go as planned, bears and skunks show up, and it's far from a trouble-free vacation. Yet through the hurdles and obstacles, the Heffleys stand together, showing us the importance of family.
"In the Faraway Tree series by Enid Blyton, I like The Enchanted Wood the most as I felt I was a part of the team of three children who went on different adventures to magical lands, met a number of magical folk and came back down the slippery slope with lots of memories," says Harini Sashikiran, 8.
Enid Blyton's The Faraway Tree series is about a magical tree where fantasy creatures live. When three siblings Jo, Bessie and Fanny move from town to the countryside on the edges of a mysterious wood, they discover brownies (not the kind Alice indulged in on her journey to Wonderland), pixies and elves. They also discover magic tree dwellers, like Mr Watzisname, Moon Face, Sauce-pan man and Silky.
At the top of the tree is a ladder to enigmatic lands (Topsy Turvy, Lane of Take What You Want, Land of Birthdays and so on) that the children visit often for some enchanting adventure. We recommend adults visit these magical lands to meet (or re-awaken) their inner child.
Matilda by Roald Dahl
"I think Matilda is like me. She has a good habit of reading story books and surprised her teacher Miss Honey by solving big multiplication sums. I also love maths, but I can't solve the sums she solves. She is very intelligent, and I loved the story," says Ahir Mitra, 8.
This Roald Dahl classic was published in 1988, and 33 years later, continues to rock the reading charts. Matilda's parents aren't the most affectionate people you'll meet. They call her names like 'Trickster', 'Stupid' and 'Liar', which Matilda is anything but. When the child prodigy realises she has exceptional talents and unique powers, she takes on the bullies in her school, especially the scary principal Miss Trunchbull, and teaches her parents a lesson in kindness.
Diary of a Wimpy Kid: The Third Wheel by Jeff Kinney
"I feel so sad for Greg Heffley. He always finds himself in trouble, but the series is so funny and it makes me laugh a lot. I love to read this book after my studies to lighten my mood. You should read it too," says Manya Goenka, 8.
Hero of the series Greg Heffley has his first brush with love in the seventh book of the Wimpy Kid series. As the Valentine's Day dance preparations begin, Heffley is struggling to find a date to the event of the year. He finds company in misery as his best friend, Rowley, too hasn't found a date. Will the two boys find their lady luck? Or is there a bigger surprise for them?
The Harry Potter series by JK Rowling
"Harry Potter is adventurous, fun, interesting and magical. I read the entire series, promise, but I didn't understand the last book properly, so I have to reread it. My favourite characters are Hermione, Ginny Weasley and Hedwig," says Nirvi Gupta, 8.
Rowling's much-loved series takes place at Hogwarts, an English boarding school for wizards. When Harry Potter, an 11-year-old boy learns that he is the orphaned son of two powerful wizards and possesses unique magical powers of his own, he is summoned from his life as an unwanted child to become a star student at Hogwarts. The magical series then introduces us to his peers, enemies and teachers who shape his life, and help him find out the truth about his parents.