Representative image: English Vinglish
I used to proudly call myself a grammar Nazi, until someone called me a jerk
Don't mind your language
Would you rather be with a partner who abuses the semi-colon and his pronunciation of schadenfreude is a case of schadenfreude itself? Or someone who gaslights you by putting on a show of his Shashi Tharoor-ish oratory skills? Nobody loves a 'gaslighter' or a self-proclaimed grammar Nazi.
I used to be this not-so-friendly neighbourhood grammar Nazi. I lived on some higher literary plane, fixing commas, measuring the lengths of em (—) and en (–) dash, and pointing out grammatical errors when I couldn't find a logical point to make during heated arguments.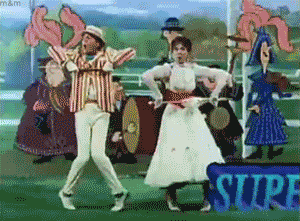 This cheap thrill was shaping into my second nature until a study from the University of Michigan called me a jerk.
The researchers said that "grammar-Nazi quality may actually be a pretty good proxy for a person's level of agreeableness overall." In layman's words, when you become a chalta-phirta Wren and Martin, you evolve into a judgemental, grumpy Grinch.
So I made a conscious effort to transform myself for the better in 2017.
Then last month, I was triggered by The Guardian's editorial piece, titled 'Words we think we know, but can't pronounce: the curse of the avid reader'.
The piece set out to teach me how to pronounce 'awry' after I've said the word at least 500 times in my lifetime.
It's not 'aww-reee', but 'aww-Rai'. What? According to the New York Public Library, 'awry' is one of the most mispronounced words in the English language.
I doubt your 10th standard English teacher Professor Fernandes is going to be happy about this big, awry reveal. It raises the question: who decides these pronunciations? And who is the sole custodian of language?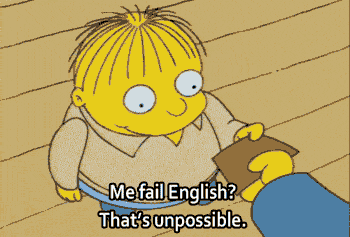 The grammar Nazi rehabilitation programme
As far as inconsistent pronunciations go, Hollywood legends Fred Astaire and Ginger Rogers sang in their movie, Shall We Dance: "You say eether and I say eyether, You say neether and I say nyther, Eether, eyether, neether, nyther, Let's call the whole thing off."
Can differing pronunciations be a strong enough reason for a break-up?
Closer home, Dharmendra cleverly remarked in Chupke Chupke that English is, after all, a funny and confusing language. We get you, Dharam Paaji.
I learnt it the hard way. After years of learning spellings and pronunciations in India, when I went to college in Canada, a professor deducted marks for incorrect spelling. The word was 'aesthetic'. I couldn't spot the error. The professor explained, "It's spelt 'esthetic'". I was also told that 'catsup' is an acceptable term for ketchup. My world fell apart.
Just like the British empire depended on bizarre barters, language too comes with its own transactions called loanwords.
In the world of linguistics, cross-cultural marriages have been widespread for centuries. Several Sanskrit and Hindi words were anglicised and found global acceptance — avatar, cummerbund, swastika, thug and pyjamas, for instance.
In turn, we have adopted a flood of European words into everyday conversations.
This marriage leads to phonetic distortions, since dialects and pronunciations differ even between regions of the same country.
"Conventionalisation is a gradual process in which a word progressively permeates a larger speech community. A newly borrowed word gradually adopts sound and characteristics of the borrowing language. In time, people in the borrowing community do not perceive the word as a loanword at all. And the more frequently it is used, the more it resembles the native words of the language," says Suzanne Kemmer, Associate Professor of Linguistics, Rice University in Texas, USA.
Looks like there's no place for Nazis here or anywhere.
Correcting someone's grammar is as delicate a task as telling your co-worker about her nauseating BO.
You don't want to be that person who turns every social gathering into an English symposium.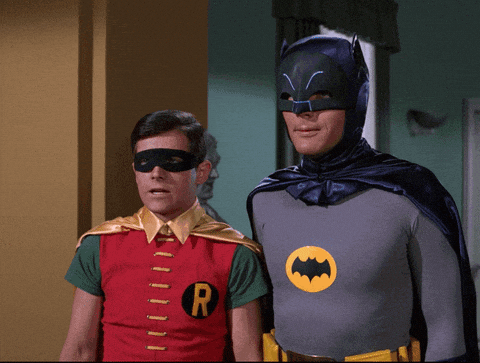 If it's a creative or literary workplace (ad agencies, publishing houses and content creators) where strategically planted commas can have life-altering repercussions, be brutal and correct everyone. It's your job, do it.
But if you work in any other field (finance, technology and everything else), keep calm and carry on. A misplaced colon will not lead to a crisis.
Remember when your bladder was bursting, and you'd ask your teacher, "Can I go to the toilet?" and the teacher would grammar-splain you by saying, "You can, but you may not."
You hated her with all your heart at that moment. And that's the kind of hate you should steer clear of.
If the message is comprehensible and language proficiency isn't part of the repartee, loosen up those tense grammar muscles, and be a grammar monk instead: tolerant, compassionate and mindful.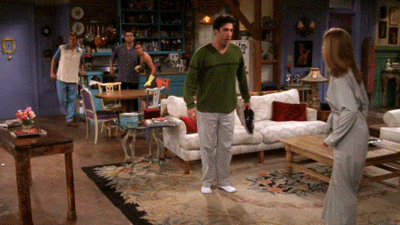 We're inviting you to join Tweak Connect, our private community of like-minded women, where you can make friends and freely chat about the relationships that rule our lives — from partners and parents to work colleagues and BFFs. Join here.