21 Diwali gift ideas from made-in-India brands, because kishmish-badam isn't going to cut it this year
Shots of caffeine, organic goodness and ceramics to die for
The festive season is upon us. Diwali safai (the intensive desi version of spring cleaning) has begun. The precious china is out in the open, the kitchen is buzzing with barfi preparations and elders are teaching kids taash tricks.
Except, we are sharing alteration instructions with our darzi chachas over Whatsapp calls. So what if we can't paint the town in rangoli colours and go taash-party hopping, we still need to make Zoom appearances and post on social media.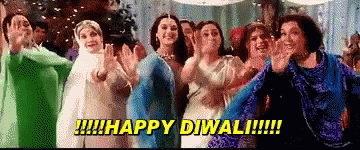 The festive spirit has jolted us out of the pandemic slumber, and although we detest the term 'new normal', we are petitioning a for a Diwali gift guide 20.20 update.
No offence to padosis who swear by tried-and-tested options, but there's only so much kishmish the human body can tolerate before the weighing scale starts throwing up the shrugging shoulders smiley.
We want more of the things (ceramics, fragrances, beauty essentials) that we really love, and we'd like to help out the small-scale, independent entrepreneurs we borderline stalk on Instagram.
Our extensive Diwali gift guide has something for everyone: vegan treats, sustainable options for the eco-conscious, pamper packages to make you glow brighter than diyas, irresistible perishables (think mithai meets macarons and chocoholic granola bars), Diwali-themed diapers (yes, you read that right) and more.
PS: We planned on including jewellery in this Diwali gift guide too, but since we were spoilt for choice, we put together a separate list of contemporary Indian jewellery labels that will make you can shine on, this festive season.
With a fortnight's heads up to start ordering them, there's no room for any excuses like "It was out of stock" now, is there?
The ultimate Diwali gift guide: 21 options for creative gift-givers
Perishable edibles: For chronic calorie counters and those who have declared November cheat month 
When in doubt, choose chocolate
This indulgent Paul And Mike set of artisanal chocolates comes straight from the farms of Kerala. The bars have real fruit in them and the gift box has three popular Paul and Mike flavours: Sitaphal, Italian Piedmont Hazelnuts and Coffee.
You might as well buy one for yourself too while perusing our Diwali gift guide, because we know you can't resist it. Paul And Mike; ₹860
Mithai with a twist
Macaronwali mithai is what we are digging this Diwali. After binge-eating mom-made desi desserts for the past few months, everybody wants some artisanal wizardry to satiate festive cravings.
At Amandé, the Bengaluru-based patisserie (delivers only within the city), chocolates from Belgium, cream from France, almonds from the United States and nuts from Italy come together to deliver sweetness at your doorstep. Choose from a selection of Diwali gift boxes of artisanal chocolates to give your loved ones the festive-sugar rush they deserve. Amandé; ₹560
Festive goes French
Add a French filter to the festive spirit with this Diwali box from L'Opéra, Delhi's favourite boulangerie (which started out from the French embassy and today, has over a dozen outlets across Delhi-NCR).
Their carefully curated box of biscuits (almond nougatine and vanilla diamant) and hazelnut dragées demand a second generous helping. Even chronic calorie counters won't be able to shy away from this jar of decadence. L'Opéra; ₹1,500
Steaming cups of festivi-tea
This tray is all you need to throw a Diwali tea party. The Tea Culture of the World hamper is the perfect tea ensemble: an assortment of 30 tea bags, some honey twigs, a bunch of energy bars, oat cookies, makhana, an organic seed mix and the crown jewel of this hamper — a porcelain tea pot from Good Earth. Tea Culture of The World; ₹3,000
Welcome to the vegan factory
This bundle of sweetness is perfect for your vegan friends. It's a sheer treat to open this package filled with dark chocolate and roasted almond granola, some cajun trail mix, breakfast cereal, nutty bars and more. This Monsoon Harvest hamper (from the Tamil Nadu-based start-up) might just convince you to go vegan as well. Monsoon Harvest; ₹1,350
For a brew-tiful Diwali
Being a coffee snob isn't enough to pick the best coffee hamper for a fellow coffee nerd. The Blue Tokai Channi Coffee Gift Set does the job for you — it's packed with an assortment of beans: two sachets of Attikan Estate, two sachets of Vienna Roast and one sachet of Silver Oak Blend. The box set also comes with strainer (channi) of its own.
It's the only fuel some of us need to get through the busy festive season. Blue Tokai; ₹760
Spread your wings
Native Tongue's curations are when you want to lay it on thick — one box contains a fruit preserve, nut butter, dessert sauce and savoury spread and you can pick from the three ranges:
Classic Signature Range features salted caramel sauce, honey mustard, alubukhara and peanut butter with Byadgi chilli
Signature Premium Range consists of salted caramel with dark rum, Kathiyawadi peanut butter, alubukhara and orange marmalade
Premium Nut Butters Collection includes thandai nut butter, cashew coconut butter, Gurbandi almond butter and marzipan cashew butter.
The hamper also comes with a rangoli kit: stencils and colours for the novice artists and a traditional earthen diya. Native Tongue; ₹1,100
A care package of health
Immunity is the buzz word of the year, and why should festive season exempt it from the celebrations, right? The Zama Diwali bundle includes a Thai trail mix, dhoop sticks, immunity latte mix, pink salt crystals, raw wildflower honey and organic tea bags. Feel healthier already? Zama Organics; ₹1,100
For a sustainable celebration
Good festive riddance to the heaps of plastic, we say. This basketful of sustainable happiness celebrates Mother Earth and has it all: from honey and virgin coconut oil to khichdi mix, Himalayan salt, bamboo toothbrush and some nut mix. The hamper is 100% recyclable and reusable. Satvyk; ₹1,299
Pamper packages: For the ones who believe that self-care is the best care 
A curation of nature's best
Spoil your loved ones with the best of nature; gift them this terrific trio of Ayurvedic goodness. The Just Herbs soap kit promises to energise and detoxify with no artificial chemicals attached, only rejuvenating aromas of Wild Indian Rose, Kerala Coconut and Coorgi Coffee and goodness of the wild. Just Herbs; ₹925
Hair today, not gone tomorrow
A haircare gift box is a five-step ritual not only for festive times, but for the whole year round. This Earth Collective gift hamper is packed with the goodness of ashwagandha, jojoba, goji berry, brahmi, alfalfa and rosemary.
From a scalp tonic, hair cleanser and conditioner to mask and overnight hair illuminator, this hamper will remind you that festive cleaning doesn't only take care of those cobwebs on the wall, but also the nest on your scalp. The Earth Collective; ₹3,550
For festive spirit and herbal relief
Gift some herbal happiness with this set that calls itself the Self-Love Gift Box Self-care . The all-natural hamper includes a body lotion, hair spa that contains triphala, bhringraj and more, a shampoo-conditioner combo and a kesar-chandan face cleanser to wipe of all traces of lockdown stress. Amrutam; ₹3,787
Glow in the dark and in daylight
Glowing brighter than the diyas you light is probably the mass-favourite Diwali dream. Make the dream come true with Kaura India's Diwali Glow Hamper. The eco-friendly hamper is loaded with healthy skincare gems: a glow mask to calm your skin, rose hydrosol to calm the mind and a glow cleanser to hydrate the skin. Kaura India; ₹1,499
For the #Movember kind
The Man Company's Charcoal Gang hamper respects men's grooming needs with a care kit they will love. The charcoal (known to be a cleansing agent) grooming box includes a body wash (infused with lemongrass and cinnamon), shampoo (with peppermint and clove), face scrub (with lemongrass and eucalyptus), face wash (with ylang ylang and argan), a cleansing gel (black pepper and bergamot) and a soap bar.
Gift the men in your life this fresh-from-the-barbershop feeling this Diwali even if they are too lazy to step out. The Man Company; ₹2,695
Shave it for a festive day
Phew, this will be a close shave, if you almost forgot to include the men in your shopping spree. The package includes a pre-shave scrub to moisturise the skin, tea-tree infused shaving cream to hydrate the skin, a shaving brush and a post shave balm. Bombay Shaving Company; ₹1,630
Why should adults have all the fun?
Send this Baby Gift Pack to your friends with kids and help the baby get into festive mode with some organic clothing. The sustainable bundle comprises a free-size cloth diaper, cotton comfort wear, three easy clean top sheets and a diya. You can choose from a bunch of themed-prints like Warli, Utsav, Ikkat, Gulmohar, Great Indian Family and more. SuperBottoms; ₹1,499
Decor essentials: For the ones who are tired of hanging torans every year, everywhere
The overachieving festive hamper
Diwali is incomplete without the festive trio: lights, food and taash parties. This Decor Hamper from The June Shop puts the most important elements in one box to make it the most memorable hamper you can gift.
The bundle includes a ceramic vase, a tea light holder, a deck of playing cards, a donut-shaped soap, a cutlery set, a carrot-shaped soap dish, some wet wipes and a Diwali card. The June Shop; ₹2,999
Light up the festive season
What's more proverbial than lighting up a candle to celebrate Diwali? These Faraway Tree Tweak candles (lavender-scented and rosemary- and sandalwood- scented) are top picks on our Diwali gift guide to help your loved ones brighten up their sanctuaries of comfort.
PS: These smell like heaven.
The Faraway Tree – Gold Leaf: ₹850
The Faraway Tree – Silver Leaf: ₹850
For the serial festive organisers
Say hello to pretty, little functional boxes that will add much-needed TLC to the organisation game. Gift this ceramic set to the Marie Kondos of your group and watch them get excited as they take a call: "Should I save them for my cute stationery? Or are these perfect for the earrings I keep losing?"
Bottomline: They'll love these hand-painted indigo stash-boxes more than you know. Ellementry; ₹850
Say cheese
This is for the friend who can't stop flaunting the new cheeseboard she acquired during the online sale season. Once there's cheese and the cheeseboard, the only missing piece in this gastronomic puzzle is a solid set of cheese knives.
Nappa Dori's Cheese Knives kit is a perfect gift for the cheese aficionados who not only love to share their 'cheesy' knowledge in group gatherings, but also enjoy a solitary night with wine and fromage for company. The gift set includes the trio of slicer, fork and knife, and is wrapped in a leather cutlery roll-up that's as sophisticated as the cheese connoisseur themselves.
Chop-a-block of cheese, stat. Nappa Dori; ₹4,200
A down to earth gift box
The Gurugram-based start-up THOA's (The House of Artisans) gift box is a lesson in sustainability. The Earth Box includes two white ceramic planters, a box of 10 seed balls (along with instructions) and a blank card for you to inscribe some love. The message is clear: grow (green babies) as you glow this festive season. THOA; ₹2,200