Representative photo: Zoe Vaandewater/ Unsplash
Do we all need to be woke-n up?
How to engage in constructive conversations on social issues without starting a fire, or drawing ire
My alter ego is an anxiety-riddled pigeon, keeping opinions to myself if there's a chance of them leading to confrontation. Yet, in my job as copy chief at Tweak India, I'm constantly opining. After investigating, learning, and un-learning, I open myself up to appreciative readers, constructive critics and unnamed trolls with usernames like @Lover887. A little scarier than trolls, are the woke folk.
My woke-up call came from an interaction with an intern. I'd written a story about books with loveable 'female leads'. She claimed I had incorrectly assumed Hermione Granger was cis female, though it wasn't explicitly stated.
I was flummoxed. As an educated, open-minded woman, I thought I was sensitive to systemic inequality and the power of words. Was I actually guilty of doing the same things I get upset at others for. Was my headline unfair to trans genders?
It was a bitter taste of the unease that older generations feel when we berate them for flippant statements. Now on the other end of the spectrum, I wondered — Can you be forgiven for a mistake because you simply didn't know better?
I had shut down older folk for using the slur 'homo' without considering that in their limited understanding, this was the norm. With society updating itself constantly, the line between acceptable and unacceptable shifts — including vocabulary. It might seem difficult to engage in conversation without running the risk of offending or being un- woke? 
But fear doesn't move the needle, conversation does. With the help of experts, social activists and reps from Gen Z, we present an 'awokening'.
How to be more woke
Can I use the term woke? Does it belong to someone?
An article on Vox dates the term to the early 20th century. Jamaican philosopher and social activist Marcus Garvey summoned, "Wake up Ethiopia! Wake up Africa!" as a call to global Black citizens to become more socially and politically conscious.
By 2008, woke went mainstream — denoting being 'awake' and alert to systemic injustice. It was added to the Oxford English Dictionary in 2017, but in 2021, you're more likely to hear it in a derogatory context, describing self-serving political correctness.
From an Indian standpoint, it's less about the term 'woke' and more about being aware of historic injustice and inequality.
Do I know enough to talk about this?
Is posting an Instagram story featuring the Pride flag un-woke, when you don't belong to the queer community? Should you be speaking about casteism if you're privileged ? Nobody wants to risk starting a Twitter war and being cancelled.
Diptanil Das, a 24-year-old photo editor hailing from Tripura, didn't have any conversations about caste when growing up. It was only when he was in college, and started interacting with people outside of his state, on college trips, that he was taken aback by how much importance was given to 'jaat', a prejudice that extended to even established organisations when he joined the work force. He realised the need to "go beyond surface-level information, if you want to engage in educated conversations. You should know about what's going on."
Just like your socio teacher, Das believes it's best to avoid spouting strong points of view without adequate knowledge of the subject.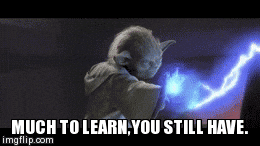 Vrinda Rawal, 19, a journalism student at Christ University, Bengaluru believes in updating her own long-held views. "If we are worried about using a casteist slur, the best way to understand what not to use is by reading Dalit literature, speaking to people from the community."
An article in Livewire suggests a first step for us to take: "We must remove ourselves from the spaces that are meant for Dalit and Adivasis to reimagine and organise, and work within the expanse of the oppressor: our homes, our communities and our minds." It explains that ally-ship begins not just by dissecting age-old literature, and traditions, but reevaluating how we enable systemic injustice.
Rawal has noticed how casual comments like 'I just need a house help who is clean and hygienic' get tossed around without acknowledgement that access to clean water or even a bathroom to bathe in is a limited privilege.
We see the strains of prejudice all around us, from 'service' elevators to steel plates designated for domestic help. Growth comes from challenging accepted behaviours at home, not just sharing Instagram stories.
Have I checked my privilege?
Das sees people getting "taken down even when they are supportive because they are not checking or addressing their own privilege." He's referring to entering the discourse with saviour complex without accepting how you have benefited from the system.
It's tough, because it requires the humility to acknowledge that some of our achievements are not the result of individual merit alone.
In an article in The Hindu, professor and author Nissim Mannathukkaren, argues that ignoring the "overwhelming domination of every sphere of society, barring, to an extent, politics and government institutions where there is reservation (still 40 to 50 per cent of SC/ST teaching positions in central and state universities are unfilled), and the staggering absence of Dalits where there is no reservation, like the powerful private and corporate sector, the English-language media, cricket, Bollywood and commercial culture" is arguably "the biggest barrier to the decimation of caste in society, which also leads to the victimisation mentality of the upper castes."
Can I speak on behalf of someone?
*Sia Mehta, a 23-year-old HR business partner at Accenture India identifies as a cis woman, and has many friends from the queer community. Their shared experiences have taught her that "being angry about a wrong committed against a community other than our own— that's solidarity." But putting yourself at the centre of the issue might present a skewed picture of the problem.
Dr. Trinetra Haldar Gummaraju, who identifies as a trans woman, shares honest, often heart-wrenchingly detailed posts reminding us how important it is to fully understand the community before attempting to be an ally: "Are you actively listening to our narratives? Or do you simply pat yourself on the back for talking to/following me and calling it a day?"
View this post on Instagram
Is apologising for my mistake good enough?
One of the reasons we decided to address an article about being 'woke', was because of #cancelculture – whether it's JK Rowling who has been under fire for her transphobia, or a range of public figures whose past mistakes have re-surfaced or led them to be cancelled. Inadvertently making a sexist joke on social media or writing a non-inclusive statement in an article.
More recently, actor Ellie Kemper came under fire for being part of a 'racist' debutante ball when she was 19. How long can we hold on to someone's mistakes from the past, and who decides if they should get cancelled?
View this post on Instagram
At the Obama Foundation Summit in 2019, former US President Barack Obama warned his listeners to be wary of cancel culture. "This idea of purity and you're never compromised and you're always politically woke and all that stuff, you should get over that quickly. The world is messy. There are ambiguities. People who do really good stuff have flaws."
Mehta points out that cancel culture leaves no room for learning, a belief shared by psychologist and author Kimberley Wilson. "Cancel culture often denies the cancelled individual the most basic of human opportunities: to apologise and to be absolved," explains Wilson. "Because the road to redemption is blocked by the indignant mob."
Denying adults the freedom to make mistakes and learn from them, by putting yourself in the position of judge, jury and executioner, doesn't resolve the problem. It only creates another one.
Being alert, aware, and showing up in solidarity, and speaking respectfully is an ever-evolving experience, one that you can only do justice to if you continue to keep to your mind open, acknowledge past mistakes and try not to repeat them.
I've spoken to a number of people about how to be more sensitive while engaging in important conversations, I've educated myself on what 'being woke' means; yet there is no manual or handbook to become the paradigm of woke goodness. There is no guarantee that I will always say the right thing. Or do it.
As Das said, acknowledging your privilege is the first step — in the same way, acknowledging that your position is only one perspective is the starting point.
Like the lessons we've learnt as kids, you don't know how someone else feels unless you a walk a mile in their shoes: so remove yourself from your position, and consider what your dialogue would feel like to someone who has faced years, and generations of exclusion, and inequality. Start from there.
*Name changed upon contributor's request