A still from Aarya
Warning: This article is dangerously delicious
10 yummy artisanal alcohols that are setting the bar high
What's the common thread between karela, beer and whisky? They are star performers in the game of bitters, and admirers claim that they are an acquired taste. Stealing dad's whisky as a child and trying a new beer every weekend with the ex — my share of bittersweet experiences have mostly been bitter, and neither made me acquire any liking for the spirits of their choice.
My miserable tryst with bitter alcohol found company on Reddit. I wasn't the only one, after all. No drinking rule dictates that you must love the bitter aftertaste in order to enjoy a drink. With this crucial realisation, I made peace with my (overwhelming need for) better tasting tipples.
We, the Carrie Bradshaws, often find ourselves sipping on Cecchinis' Cosmopolitans, while the Don Drapers of our peer circle down repeats of Old Fashioned on good days, and Patiala pegs on most others. Simultaneously, judging us.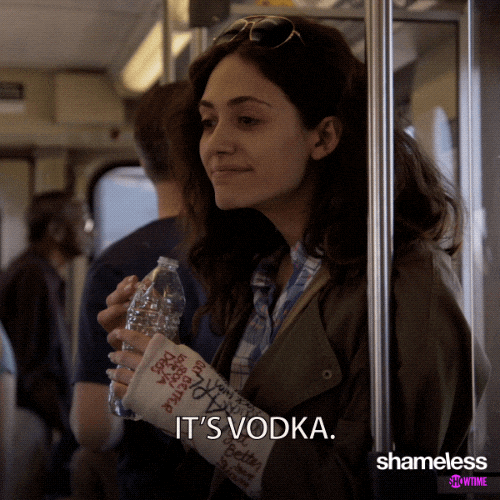 To ward off the judgmental jibes, we can do two things. You can fake it until you make it. This means you order the "real" alcohol (read: gin, vodka, rum and whisky) that tastes like grief, and spike it with ginger ale, cranberry juice or Sprite. But we'd strongly recommend the other delicious solution: turn to the artisanal, homegrown alcohol that caters to every tastebud, without compromising on the high.
My first brush with an artisanal beverage was Greater Than, India's first craft gin. As I took a swig of faith, I had my coming-of-age moment as far as on-the-rocks chugging goes. Like a refreshing shot of nimbu pani, the gin felt like a summer drink I could get addicted to. It also had a hint of chamomile. Notes of adrak and pudina followed soon after. Goa's game-changer of a gin changed my drinking game, and I began desperately seeking more artisanal, homegrown alcohol brands.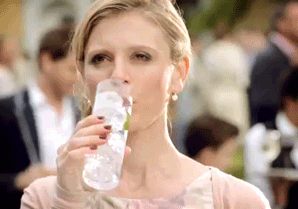 The future sure looks craft-y.
According to the Beer Market in India 2021 report published in April this year, craft beers will grow at a rate of 108% by 2025. In fact, the craft spirits market size is anticipated to annually grow at 25.33% during the forecast period 2020-2025. And it's all thanks to the drinker-first approach.
The breweries and homegrown alcohol brands are moving over from the Old Monks and Johnny Walkers, and focusing on evolving tastes.
It's quite a moment in the sun for everybody who can't stand the bitter taste of alcohol, but can't do without the buzz either. No more appeasing the whisky pundits or purist bartenders. Our thirst pangs took us to corners of the country, and we found 10 homegrown and artisanal alcohol brands that use a refreshing mix of unlikely ingredients ever. From Basmati rice and chamomile tea to dhaniya and Subko coffee, it's time to stock up your cellar with alcohol that tastes good, and you won't mind it neat.
10 homegrown alcohol brands infused with desi spirit
Terai
Shekhar Swarup, founder of Rajasthan's spirit company, Globus Spirits, travelled across India, explored kitchen gardens, and was inspired to design a botanical garden for all the 'gintellectuals' out there.
He calls his brainchild, Terai the "exotically Indian" gin crafted in the style of a London Dry. This homegrown gin packs 11 handpicked herbs from across the country — tulsi, coriander, lavender, rose, fennel, lemon and orange peels, almond, angelica and orris roots, and juniper berries.
While tulsi, saunf and dhaniya add the refreshing green notes, rose and lavender add a complementary aroma. The peels and almond add a unique mix of citrus and nutty flavours, making this a memorable experience for all the gin lovers out there.
Subko Coffee x Moonshine Meadery
Some days you want a shot of cappuccino, on others, a pitcher of beer. And then there are times when you need them all at once. For when you need the best of both worlds, we strongly recommend you indulge in the Moonshine Meadery's coffee stout. This dream collaboration between Subko Coffee and Moonshine Meadery is made using multifloral honey and a blend of cold brewed Arabica & Robusta beans.
And for everybody who has enjoyed sprinkling chilli powder on peru as a child, Moonshine Meadery has a coming-of-age experience for you, with their delicious guava chilli variant.
Spoiler alert: You will fall in love with this homegrown alcohol, then there's no looking back.
Truth be told, wine snobs are not going to like this. They will categorically steer clear of Fruzzante, and to them, all we can say is, "You don't know what you're missing."
If you've heard about Fruzzante through the grapevine, and found it hard to believe, well, it's true. The cellars of Hill Zill Wines experimented with elaborate fruit salads for several years. Their fruits of labour have given India, her first fruit wine.
The Maharashtra-based winery makes wine from *wait for it* chikoo, mango and pineapple. The cider-style fruit punch is also vegan and gluten-free, making it a healthy choice for wine connoisseurs. Stock up your fridge with this one, especially for the days when you crave something fruity, but you're left with nothing but an expired flavoured yoghurt.
We'd also like to warn you that Fruzzante has turned the most selfless beings into Joeys, who don't want to share their drink anymore. Indulge at your own risk, but kindly indulge.
Beer guzzlers have missed microbreweries during lockdown as much as they missed their parlour aunties, if not more. But thankfully, Mumbai-based microbrewery Effingut re-skilled themselves and filled the void for us. You can now take the craft tap to your living room even if the authorities don't let you hit the bar, whenever, wherever.
In an interview, founder Manu Gulati said, "Due to the pandemic, it's been an arduous battle. The challenge extended to innovation: creating our custom-designed proprietary growler fillers. It took about four months to arrive at the culmination of this process."
Our top picks are Citrus Burst and Cit-Rain Ale. While the former has a caramel-ish sweetness with dominating hints of grapefruit, orange and melon, Cit-Rain Ale is a fruit punch-like pint packed with tropical notes. And for aam lovers, we'd highly recommend their Mango Cider, which could become a problem pretty soon, since it's too hard to be consumed in moderation.
Named after the third highest peak in India, Kamet lives up to the name and evokes quite a… happy high.
Distilled and matured in our homeland, Kamet uses barley from the foothills of the Himalayas, and you won't be mistaken to think this single malt is a cocktail in its own right. The artisanal whisky is distilled in copper pot stills and matured in a combination of casks like ex-Bourbon American Oak, ex-wine French Oak and ex-Sherry.
You are in for a surprise at the first swig — it tastes a little like wine, fills you up with a fruity aroma, but you can't miss the spicy flavour mixed with vanilla, caramel and raisins notes. We'd say it's sugar and spice, and everything nice. We recommend you try this homegrown alcohol as an after-dinner dessert, when Jack Daniels and Johnny Walker retire to their cellar bed.
Disclaimer: This isn't to hurt any Old Monk fanatics, but well, Old Monk is really old now, and if we look beyond the Monk, there is a severe draught as far as homegrown rum goes. But always trust a banker to investigate the market well, before investing in the right places.
Earlier this year, Kasturi Banerjee, who worked at Standard Chartered for 14 years, saw this opportunity, vetted all available resources, and gave us Maka Zai rum. After realising that India is one of the largest producers of sugarcane, Banerjee knew that a homegrown rum was long due, and she wouldn't wait and watch.
Her Goa-based rum project is available in two versions: Bartender's Special white rum and Tribute Edition gold rum. The white rum is made from sugarcane grown around Panchganga river in Maharashtra. Strong influences of the red soil in the area gives it a spicy and floral flavour, and is perfect for cocktails, while the gold spirit is slightly fruity, and is perfect as a great sipping rum.
PS: Maka Zai in Konkani means "I want", and sure we want a bottle or two of it in our cellar, stat.
Vodka, inarguably, is the star catalyst in popular cocktails. Smoke Lab's aniseed version is a creamy addition to vodka enthusiast's cart. Aniseed (saunf) provides notes of fennel and licorice adding a refreshing taste to your palate.
But this one's distilled especially for the rice fanatics we know. Made with Basmati rice, India's favourite chawal from the foothills of Himalayas, this gluten-free vodka packs a distinct nutty flavour and a unique floral aroma.
The complex five-step distillation process meets another two-step charcoal filtration process to create a creamy finish. Makers are also proud of the fact that there's zero carbon footprint and zero waste.
Score some sustainability cred with Smoke Lab's aniseed version we personally have our eyes on.
This new beer on the block has travelled quite a lot before landing on our dinner table, and it promises to calm us down with its secret ingredient: chamomile. We aren't kidding.
The idea was conceived in Delhi, and flown to a brewery in Bhutan in the middle of pandemic for processing. Refreshing Himalayan spring water was called upon, and preservatives and chemicals were all rusticated. Ultimately, Beor360 was launched in two flavourful variants: Craft Wheat and Craft Lager.
The wheat beer has the most unassuming ingredients of all: clove, banana, coriander and of course, chamomile. It's adventurous to say the least. The makers insist you give a slow swirl as you pour the beer to express the flavours, just like wine connoisseurs would do.
The lager, on the other hand, takes the safer route with mild notes of honey and bread. Rest assured, both are irresistible after the first chug, and you'll wish you had super powers of restraint.
If we can't travel to Goa because our plans didn't work out for the 567th time, we might as well bring a pitcher of Goa home. Infused with seeds from Bombay Hemp Company, Goa's Samsara is yet another gin in the style of London Dry, to upgrade your G&T experience.
Packed with botanicals like rose petals, vetiver grass, green cardamom and juniper, Samsara gin is an exploration of the botanical heritage of our diverse spices.
Yes, we know elaichi is as opinion-provoking as pineapple on pizza, but trust us, you won't mind the faint elaichi tones in this homegrown gin.
We've shamelessly paid extra for baggage on our way back from Goa because we couldn't keep our hands off the cashew cartons. Cashews have been a Goa staple since the Portuguese introduced it to the beach destination in the 17th century. Now, a new gin from Goa, called Jin Jiji, bottles the aromas and nutty notes of cashew for your next G&T sesh.
We also love the other unique variant, the Darjeeling India Dry Gin. Befittingly named, this one sources its ingredients straight from the foothills and the tea estates around Kanchenjunga in Darjeeling, making this homegrown alcohol a must-have for tea lovers.
This black tea-inspired gin, is distilled with Darjeeling tea, tulsi leaf, coriander seeds and angelica roots, and of course the Himalayan juniper, to transport you to a 'higher' altitude.