Photo: WIrestock/Freepik
A dummy's guide to becoming a gin-tellectual
From fun facts about your favourite spirit to Indian gin brands you can stock up on
When we're young, we look at the world as a much simpler place – where you don't have to file taxes, or try not to burn the kitchen down while making a meal. Problem solving seems simpler too. "Turn to a Jinn in a bottle to grant us all our wishes," thought a tinier and naive version of ourselves. As we got older, that's what we did. With one minor tweak of the spelling — gin.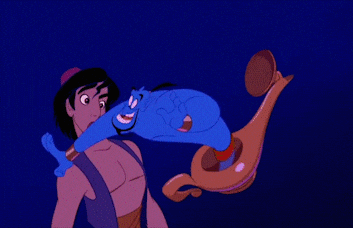 On a night out when you need to vent to your friends, when you miss the salty breeze of the beach while working from home, and especially when you need respite from the scorching summer heat – a gin and tonic seems to make life a little simpler.
It's the perfect summer drink — according to an article on Vinepair, its flavour profile comes from juniper berries, which have been known to ease joint pain, have a naturally low sugar content, and keep bloating at bay. It's light and blends with all kinds of refreshing juices and sodas, especially needed on 37 degree days, when your sweat builds up faster than your fan speed.
India is the fifth largest consumer of gin in the world, and is currently experiencing a gin revolution of sorts, powered by local artisanal brands.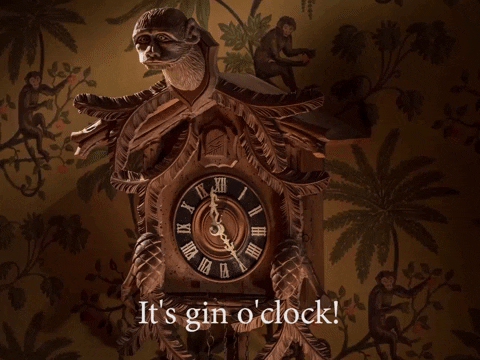 "Even though gin consumption makes up only 1% of the alcohol consumed in India, the community is growing rapidly, and the best part about it is that everyone is working towards collective growth, and helping each other out," says Shubham Khanna, founder of Gin Gin and Clearly Good Gin.
Since artisanal gin brands are multiplying at lightening speed, we thought it made sense to understand the basics. Scroll down for your first ever gin-itiation with pointers from experts Khanna and Vidur Gupta, co-founder of Stranger & Sons.
Everything you need to know about gin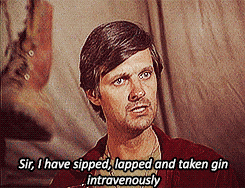 Someone told me gin is flavoured vodka and now I'm rethinking my entire life. Say it isn't so.
That, unfortunately, is correct. "To legally call it gin, you have to flavour it using something called juniper berries. But that's just the technical bit, otherwise you can flavour it with whatever you want, the possibilities are endless," says Khanna. Some of the most common botanicals used to flavour gin are coriander seeds, angelica root, and orris root.
Sounds sufficiently adult, if it wasn't for the fact that I've been happily consuming the one spirit I swore never to touch again after one too many college misadventures involving toilet bowls.
The only difference between gins I can spot is the bottle design. Is there something else to look out for?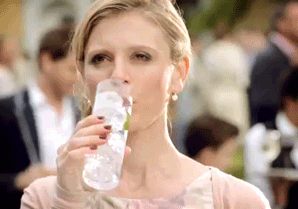 "The best thing about gin is its versatility. There's so much to choose from and you've got the entire plant kingdom at your disposal. You read the botanicals and pick flavours that you like or the companies that you like that are doing interesting things," says Gupta.
But how can I decipher botanicals, when I don't even understand what the label says?
Khanna explains, "The easiest way is getting a shot and smelling it. If the fragrance is welcoming, then it's a good bet."
The most common gins available in the market are London Dry gins, Old Tom gins, contemporary craft gins, and sloe gins.
London Dry is made using traditional rules, Old Tom is a sweetened version of London Dry, contemporary gin is experimental which makes for exciting infusions, while sloe gin is more like a liqueur, infused with sloe berries from Italy.
Gins can also be divided into two categories – one dimensional and three dimensional. "With three dimensional gins, while drinking, there's something on the front, middle and back of your palate. The others are specifically for mixing, with a monotone flavour which a lot of people like. It really depends on you." says Gupta.
How do you tell a good gin from a bad gin?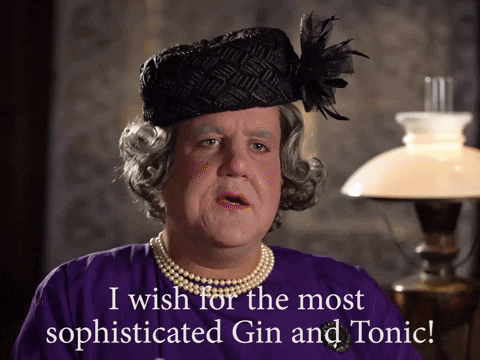 Gupta gives us a checklist to help us tell whether the spirit we are consuming is good quality:
It should feel soft and have flavour throughout your palate.
The flavour shouldn't get over or disappear too quickly.
There shouldn't be one botanical that really overpowers the others.
It shouldn't lose flavour when mixed with tonic or used in a cocktail.
Will I get socially cancelled if I mix my gin with Sprite instead of tonic?
Gin lovers usually turn to a classic gin and tonic, but "it's very mixable and versatile. So if you don't want your gin with tonic, a classic martini or negroni are quintessential gin cocktails that you can turn to."
Gin-credible facts to ensure that you're on top of your small talk game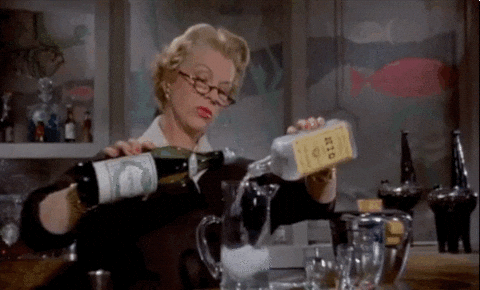 Gin and tonic was invented in India
You read that right. Your favourite Friday night companion was birthed in the same country as you.
Back when India was still colonised, malaria posed a big problem. So, to ward off the infection, people often consumed quinine, which by itself was extremely bitter. To make it a little more palatable, the Britishers threw in a sugar and lime. And that's how gin and tonic, a pair as iconic as Rahul and Anjali, came into being.
Is your favourite Indian gin really low on calories?
Turns out that all spirits minus the sugary concoctions that turn them into cocktails have pretty much the same calorie count. While vodka is the lowest in calories – 100 calories per shot (50 ml double-measure), whisky, gin and tequila contain about 110 calories a shot. Essentially, it all comes down to the mixers.
The lesser known connection between gin and Dr Seuss
Who would've thought that our bedtime favourite from our childhoods would have a link to our most loyal companion in adulthood?
Theodor Seuss Geisel, which was the author's real name, was studying at Dartmouth College, and was the editor of a magazine called Jack-o-lantern. One day, he and some friends were caught drinking gin, and as punishment, he was asked not to edit or write for Jack-o-lantern. Geisel decided to find a solution, and eventually started writing under the pseudonyms T. Seuss and Seuss.
In 1927, as a joke, he began calling himself "Dr. Theophrastus Seuss", which eventually, with time became Dr. Seuss.
You can give up alcohol but still enjoy a G&T
Did you know that beverage brands are now coming up with gin and tonic for those who want to go alcohol-free but can't because they love their G&T too much. These alcohol-free alternatives emulate the taste of the classic cocktail but contain less than 1% alcohol. Here are some Indian options available in the market:
Svami Non-Alcoholic Gin & Tonic, ₹1,140 for a pack of 12
NOT Gin & Tonic by Katti Patang, ₹520 for a pack of 4
Classic gin recipes
Classic martini
Ingredients:
118 ml gin
22 ml dry vermouth
1 lemon
Directions:
Holding a large cube of ice in the palm of your hand, use the back of a stirring spoon to crack it into large pieces; place in a mixing glass. Repeat with enough ice to fill glass. Add gin and vermouth and, using a bar spoon, rapidly stir 50 times in a circular motion (the outside of the shaker will become very cold and frosty).
Strain martini through a strainer (or a large slotted spoon) into a chilled martini glass. Strain any excess cocktail into a sidecar set over ice (or a small glass in a bowl of ice).
Using a small serrated knife, remove a piece of peel from the lemon. It should be stiff enough to provide some resistance (some white pith is okay). Twist peel over drink to express oils, then rub around rim of glass. Float peel, yellow side up, in martini.
Recipe: Bonappetit.com
Classic negroni
Ingredients:
25 ml gin
25 ml sweet vermouth
25 ml Campari
Ice
For the garnish
Directions:
Pour the gin, vermouth and Campari into a mixing glass or jug with ice. Stir well until the outside of the glass feels cold.
Strain into a tumbler and add one large ice sphere or some fresh ice, and garnish with an orange slice, using a blood orange when in season.
Recipe: BBCgoodfood.com
Indian gin and tonic brands to shop for
Tonic water
View this post on Instagram
Made using botanicals and handpicked quinine, Svami tonic water is available in three flavours – original, cucumber, and grapefruit — and has two low calorie alternatives. Price: ₹1,020 for a pack of 12
Spiced grapefruit, elderflower, mint, hibiscus, and their India tonic water with citric flavours are what this brand offers. It is a low-sugar mixer made using a " botanical mix of the finest oils and flavours." Price: ₹570 for a pack of 6
View this post on Instagram
Indian tonic water made using quinine, sand-filtered water, organic cane sugar, cardamom, and orange, and spiced orange and basil tonic water are the options you can choose from. Price: ₹580 for a pack of 6
View this post on Instagram
The brand offers a range of tonic waters – a citrusy Premium Indian, elderflower, and grapefruit. The brand uses "zero artificial sweeteners, flavours or colouring." Price: ₹510 for a pack of 6
Artisanal Indian gin brands
View this post on Instagram
This Indian gin is said to be distilled eight times and is vapour-infused with 15 Indian botanicals, which include Himalayan juniper, coriander seeds, green chillies, black pepper, and cinnamon bark. It also has a blend of sweet lime peels, kokum and kaffir lime leaves, bitter lemon and Nagpur orange peels and gondhoraj lime.
The USP of the gin is just how affordable it is, retailing at ₹245 for a 350 ml bottle in Goa. Also, this gin makes for a great conversation starter as the butterfly pea flower gives it a blue tint, which eventually turns pink when you add a mixer.
View this post on Instagram
It uses juniper and citrus sourced from Macedonia and Spain, fennel, coriander and ginger from Goa and New Delhi. Greater Than is one of the most popular London Drys in the country.
View this post on Instagram
Launched in 2018, this Indian gin uses botanicals include juniper, black pepper, nutmeg, mace, coriander seed, angelica, liquorice, cassia and citrus peels. To make the most of this spirit, "pair it with a dry tonic and a slice of ginger," suggests co-founder Gupta.
View this post on Instagram
GinGin is infused with nine botanicals including hemp, Himalayan juniper, coriander, lavender, rosemary, caraway seeds, cinnamon, lemongrass and butterfly pea flower.
View this post on Instagram
Terai is a London Dry style Indian gin made in Rajasthan, featuring a rice grain spirit that makes it unique. It is infused with 11 botanicals including tulsi, fennel and coriander, lavender, rose, and almonds.
View this post on Instagram
The juniper used in this spirit is sourced from Pumori near Mount Everest. It uses 12 botanicals along with the Himalayan juniper. These include orange peel, lemon peel, cardamom, coriander seeds, liquorice, nutmeg, rosemary, aniseed, cinnamon, almond and vanilla.
View this post on Instagram
Tickle is a dry gin, which is juniper forward with notes of pepper and cardamom.
View this post on Instagram
This Indian gin uses juniper berries from the Himalayan region. The other botanicals used include turmeric, mango, coriander seeds and almonds. Expect floral notes with an earthy flavours and a spicy finish.
View this post on Instagram
Jin Jiji's juniper is sourced from the Himalayas and the Indian gin uses botanicals such as tulsi and chamomile.