Photo: Bruce Mars/Unsplash
Hobbies for adults — help you lose weight, get a better job and find inner peace
Walking, knitting, gardening – whatever your passion is, we've got you covered.
My favourite thing about reading old slam books from school are the responses to 'What are your hobbies?'.
"Who is your favourite actor?" is a close second (all responses are incorrect spellings of Hrithik Roshan). But hobbies win – "Annoying my sister's pet ant tippy, going for drives with my family, and drawing," "Dancing like Ritik Roshan, watching WWE, swimming," and then there's the overachiever – "Dancing, playing tennis, singing, painting, skating, reading books…"
No one ever had just one hobby.
Fast forward to today, and you find yourself with no time for considering hobbies for adults because you're too busy convincing your relatives that your actual job isn't one – "Writing toh theek hai, par kaam kya karte ho?"
Adults having hobbies is an anomaly. But it really shouldn't be.
Imagine how refreshing it would be to do something just because it gives you joy – not money, not validation, just happiness.
Assuming that this TED talk has convinced you to take up a hobby, step one is understanding what qualifies as a hobby.
What even is a hobby?
To put it simply, hobbies mean actively pursuing your interests. It involves actually doing something voluntarily as opposed to being interested or wanting to know more about it. Hobbies are leisurely activities that lead to learning a new skill or creating something. (Watching cat videos is an interest, making them as you learn how to shoot, edit and promote them via social media, potentially a hobby)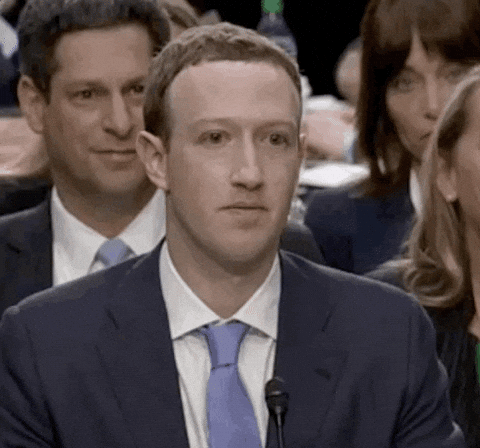 Are hobbies worthy of sacrificing your sacred Sunday nap for?
Mark Zuckerberg thinks it makes you a better candidate when applying for a job. But if a potential job at Facebook doesn't convince you, there are hordes of other reasons.
Hobbies for adults — they can change your life
Perform better at work
Swapping your smartphone for a paintbrush is fun, and beneficial. A study published in the Journal of Occupational and Organizational Psychology reveals that employees who engage in creative activities outside of work tend to perform better compared to those who don't. Your hobby could just be your golden ticket to being employee of the month.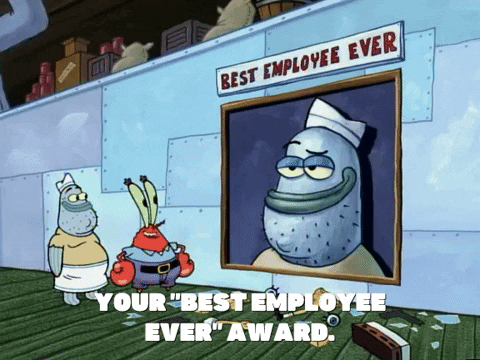 Abhishek Mandal, senior vice president at the Lodha Group has always loved to sing. About two years ago, he found a unique way to dedicate time towards his hobby.
During his commute to and from work, Mandal started recording himself singing and uploading it on his Facebook page. "It started as audio recordings, then turned into videos. Even though I share it on social media, I do it entirely for myself," he says.
Mandal reveals his hobby keeps him focused and enthused about the day ahead – "Usually, I'd be tired by the time I reached work because of the traffic — because I'd be thinking about work the whole way. That doesn't happen anymore. In fact, I feel fresh, and take on tasks with more enthusiasm. Regardless of how my day has been, singing just lifts my mood."
Improve your physical and mental health
A hobby isn't just a good substitute for your daily Netflix binge.
A study with a sample size of approximately 1,400 individuals proved that engaging in an enjoyable activity positively affects your blood pressure, total cortisol, waist circumference, and body mass index, and leads to more positive psychosocial state and lower levels of depression.
"It has helped with my anxiety. I'm a very restless person, but when I'm painting, I leave all my worries behind. It gives me a break from the normal," says Sucheta Sehgal, who has been porcelain painting for almost 20 years now.
"The relaxed breathing also helps with my asthma," she adds.
Break the rut
"With routines in place at work, you become stagnant and comfortable. Having a hobby helps keeps life exciting," says Kamakshi Ayyar.
The freelance journalist is learning to play an instrument, likes going on heritage and nature walks, and is trying to get back to learning Japanese. "I'm a bit of a nerd. So just the fact that I can keep learning stuff makes me take on hobbies," she adds.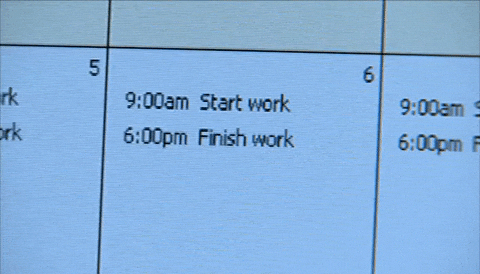 What's the best way to sustain a hobby?
Sustaining hobbies for adults can seem harder than making it to the gym on Day 2.
"I developed an interest in puppets and organising puppet shows. I began doing it for my daughter's friends — I'd put together a wooden stage complete with curtains, and then it spiralled further – my daughter's old toys were beheaded and converted into hand puppets, and all children in the neighbourhood had to endure my new found hobby," recalls ophthalmologist Dr. Indu Arora.
The self-confessed over-enthusiastic hobbyist admits that most of her activities follow similar trajectories – painting glass bottles led to all her close friends having refrigerators overflowing with her creations, and kitchen gardening resulted in her family eating spinach for two weeks straight.
But most people tend to have a problem completely opposite to Arora's – they can't seem to sustain a hobby.
"I usually can't follow through with a hobby once the workshop or class ends," admits Ayyar.
In a world with entertainment at your fingertips, it is easy to go down the rabbit hole of online streaming. But think of your hobby as fun, and not a chore.
And disciplining yourself to pursue something long enough to bring about positive change will automatically get you hooked.
Try your hand at these hobbies for adults
Adult colouring books
Here is the adult version of colour by numbers that will make your creatively inept self seem like an Amrita Sher-Gill in the making.
Try it out:
Secret Garden: An Inky Treasure Hunt and Colouring Book by Johanna Basford (Amazon.com)
The Mindfulness Colouring Book: Anti-stress Art Therapy for Busy People by Emma Farrarons (Amazon.in)
Harry Potter Colouring Book by Warner Brothers (Amazon.in)
Kitchen gardening
Pull out your overalls, and use all your self control to give Big Basket a rest. Well, not immediately. But if this hobby catches on then you might be on your way to becoming a member of the organic elite.
Click here for a beginner's guide to creating a kitchen garden.
Pottery
Pottery is all about creating something from a literal pile of dirt, and that is pretty cool, even if the final outcome resembles a deflated balloon. It's also super relaxing (Remember that scene from Ghost?).
Try it out:
Rekha Goyal's pottery lab, Mumbai
Potter's Place, Mumbai
Kindles Pottery Classes, Mumbai
Sanskriti Kendra, New Delhi
The Clay Company, New Delhi
Smug Mug, Noida
Clay Botik, Jaipur
Art Rickshaw, Kolkata
Life and Art Academy, Chennai
Slow Pottery, Bangalore
Walking tours
The best way to explore a city is on foot, so slap on some sunscreen, channel your inner Dora, and go explore.
Try it out:
Byculla Heritage Walk, Mumbai
The Churchgate and Heritage Mile Walk, Mumbai
Delhi Heritage Walks, New Delhi
Bazaar and Food Walk, Jaipur
Calcutta Walks, Kolkata
Bazaar Trail, Chennai
Bangalore Walks, Bengaluru
Knitting and crochet
Grandma is the new cool, and knitting and crochet the new chic.
Try it out:
Crochetkari, Mumbai
Raging Wool, New Delhi
Diya's Crochet Crafts, Chennai
Tsala Quilting Studio, Bangalore
WATCH NOW: How to make your own beautiful floral arrangement