A still from Wake Up Sid!
Resting bitch face and Sherlock's brain: essentials for renting your first apartment
There will be tears (of joy)
Literature calls adulting a hero's journey – the trope where a character embarks on an adventure wrought with unforeseen crises and emerges victorious. Think Wake Up Sid! or Jane Eyre. At the cusp of adulthood, after living as mummy-papa ke ishaaron pe naachnewale background dancers of the household, most of us write our own hero's journey.
We begin this quest seeking higher education, better jobs, maybe even just to establish independence from helicopter parents.
The first quarter of my life was a cushioned canopy of parental smothering, far-removed from the harsh reality of ghar ka kharcha. At 26, when I moved to Toronto to pursue studies, I found my first rented apartment on Facebook forums. Massive French windows, a view of the CN Tower – it was straight out of Architectural Digest, with no curfew time or uninvited relatives on Sundays. Stuff 20s dreams are made of. They shattered less than 20 seconds after entering the place.
My roommates opened the door. Three cockroaches followed. My room was half-occupied by the previous tenant's saamaan, and had paper-thin walls that broadcasted lovemaking lullabies at random hours.
I cried myself to sleep. The following morning, the Leaning Tower of dishes in the sink signalled that living alone wasn't going to be Instagram-worthy after all.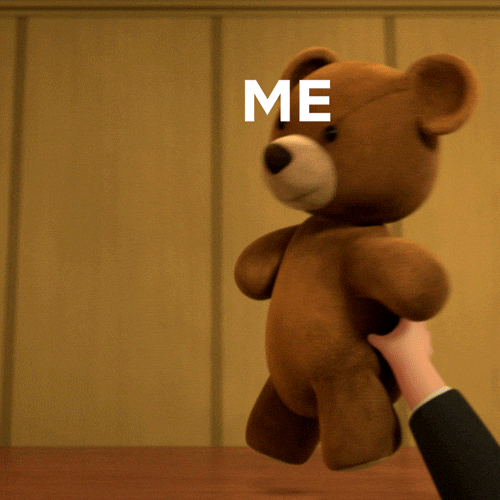 Over the next two years, I changed three apartments and grew more confident — calling the rental agreement shots, sharpening my property inspection skills, and returning to India an independent adult.
But renting an apartment in India — especially in Mumbai, its most expensive city — is a whole different ball game. For starters, nosy neighbours want to adopt you and impose rules on you.
Advertising professional Ketan Agarwal, who lives in Delhi, says of his experience, "The owner lived next door, and insulted me in front of my friends during parties. One day we had a silent party. He saw the shoes outside and rang the bell, and said, 'Itne log kyon aate rehte hai? Nahi chalega yeh sab.' His concern wasn't even loud noise; he just wanted me to live in isolation. I moved out soon, and never lived close to the owners."
Priyanka Maheshwari, who has lived in rented accommodations in Mumbai and Pune over the last decade, advises you practice your resting bitch face. She says, "Be assertive when it comes to splitting grocery and household costs."
In the initial years, she paid for Harpic and electricity charges for months on end, because she found it uncomfortable to broach the topic in person with her housemate. "I was running in losses. Use the phrase 'Hisaab karle? generously, and ensure the balance is 0 at the end of every week."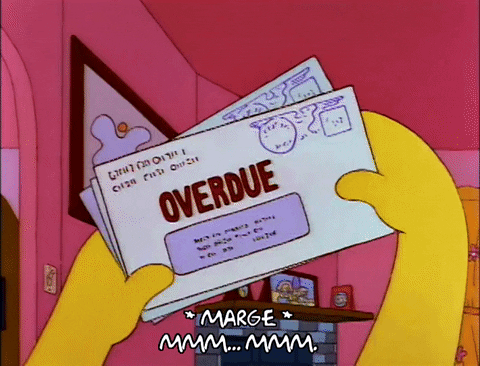 I gathered words of wisdom from our Tweak readers to form the ultimate guide to the millennial hero's journey: house hunting, setting up your first home, and surviving emotionally.
The ultimate checklist to help you rent your first apartment
Finding a house:
"Channel your inner Sherlock Holmes while inspecting a flat. See if the garbage is overflowing. Check for stains in the sink and edges of the washroom, look for layers of dust on the top shelves. This will give you an idea of the level of general cleanliness and hygiene." – Priyanka Maheshwari
"Who you choose to live with is more important than where you choose to live. Living with a compatible flatmate will make your life much easier (and more fun) than living in a fancier house." – Devdutta Mukhopadhyay
"If your broker shows you the apartment when the security guard isn't around or the neighbours are at work, or hesitates to give you information about previous dwellers or owners, it's a red flag. Talk to the nearby paan tapris or stores, they know the ground reality." – Siddharth Aalambayan
"Talk to the existing roommates about how comfortable they are with parents or family visiting." – Sudeshna Chakraborty
"Inspect the house during the monsoon. If you can't, include a clause that any repairs with regards to water leakage found after moving in have to be borne by the landlord." – Apeksha H
"Photograph and document all the furniture in the house, especially the damage you can spot, and share that with the broker as well as the landlord before signing the lease, so they can't force you to pay for existing damages later. And if the rent is higher than Rs 15,000, ask the owner for a copy of their Pan Card so you can use it to get tax benefits later." – Debayan C
"Be on good terms with your landlord, he or she will be your representative in the society. Be transparent with all your dealings — especially with your roommates — because if something goes wrong, you'll face a lot of trouble even if you're not at fault." – Tunali Mukherjee
Setting up your new home: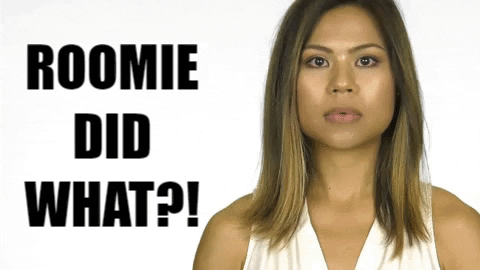 "Have 'the talk' with your roommate. Tell them upfront that they can't have sex on your bed in your absence. Sometimes they won't even bother to change the sheets. Be courteous with neighbours, but do not stay for a chat or overshare." – Priyanka Maheshwari.
"As women, be extra cautious of your safety and never give out your address to strangers." – Riya Lala
"Buy a comfortable mattress. You'll be spending one-third of your life on it." – Rohit Awasthi
"Initially, be suspicious and extra safe. Lock your house every time you leave, and lock your electronic gadgets inside a cupboard." – Debayan C
"Haggling is every Indian's birthright; haggle as much as you can and with every vendor possible: packers, movers, electricians and so on. There's always a room for 10% or even 20% discount, but you won't get it unless you ask for it. Chai-paani always works – the actual chai paani, or even some snacks." – Siddhant Joshi
"Make connections with your security personnel, house help as they are the people who can help you the most." – Trupti Naag
"Fully furnished is a scam — you will pay significantly less with unfurnished spaces. Buy furniture, don't rent (if living in a place for more than three months). You can save if you sell it back to the company." – Shruti
"Renting furniture is more expensive, but spares you the hassle if you're moving around often. Rentmojo or Furlenco are reasonable options." – Rahul Kshetry
"Get a vehicle. Anything you can afford, even a cycle, works to explore the city." – Mike
"Don't entertain intrusive neighbours who share unsolicited advice. They will start pretending that you're their family and that will be the end of your independence." – Rumi M
Money matters
"Have envelopes of emergency cash (in multiple places) with a breakup of different currency notes (Rs 500, Rs 100, Rs 50, Rs 10)." – Sudarshan Narayanan
"Be extremely blunt with your roommates about transactions. Be vocal and use the two words, "Hisaab karle?" liberally. Don't let any debt grow." Priyanka Maheshwari
"Start saving as soon as possible. Ensure that under any circumstances, you have expenses for three months readily available." – Kashif Gandhi
"Cultivate a habit of saving on a daily basis. Invest in a piggy bank and keep adding coins or notes at the end of each day. Use this cash to buy things for the home every quarter. It doesn't have to be something major like a TV or microwave, but something as simple and useful as a set of chef's knives or an electric kettle. This will make you feel accomplished." – Shwetha Narsimhan
"Build a 'Screw This' fund, that will help you get out of a horrible roomie situation without having to worry about money. It's the same as quitting a toxic job." – Yamini Arora
"Do not over-reach when you rent your first apartment. If your budget is Rs 15,000, settling for a flat for Rs 17,000 is alright, but don't choose an apartment for Rs 21,000. That extra Rs 6,000 at the end of every month will hurt you and make you a bitter person. Also don't blindly go by fancy neighbourhoods, because that would mean expensive groceries, house help and everything else as well." – Tunali Mukherjee
Day-to-day living advice
"Dishes won't clean themselves. Vegetables and essentials won't arrive on their own. Clothes won't fold themselves. Spend time in taking care of your household. This will make you feel more in control of your life." – Siddharth Aalambayan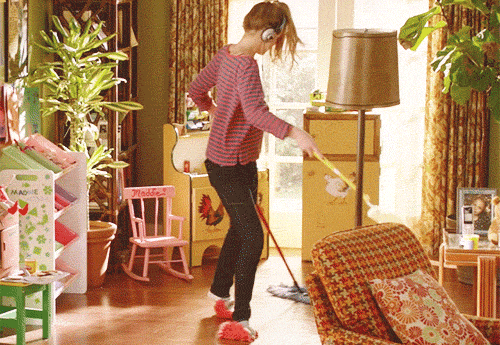 "As women, we should build enough strength to carry and replace water cans to the dispensers, or do the heavy lifting around the house. There won't be some uncle or guy around to help every time." – Tiyas Choudhuri
"Get a dabba service if you live alone. Having to deal with a cook asking you what to make every day, having to remember which groceries to replenish — it's more trouble than it's worth." – Rochelle Pinto
"Parents don't teach us to pick vegetables. You'll buy several batches of rotten baingan and gobi before you ace that trick. Go for a morning walk around 8am, and buy veggies. That's the golden hour of sabzi shopping; everything after 9AM is stale." – Richa Saraf
"Learn to cook, you will save a ton of money by not ordering in. This will also regulate health; eating out every second day means falling sick more often." – Shreya Sridhar
Emotional survival:
"Make the house your home by creating special rituals. Every Sunday, I used to cook a special gatte ka pulao or a chicken dish I would call Aalam-E-Khaas. It made me feel good." – Siddharth A
"If people are homesick, they often start spending a lot of time at their friends' places instead of in their new rented apartment with new roommates. Avoid escaping the emptiness of your new place; instead, call your friends over. This will help you make memories in your apartment." – Aniket Agrey
"Whenever your parents call, no matter what time, no matter how busy you are, pick up the damn call." – Vivek Singh
"Carry photographs of family and friends with you. The empty walls in your room can eat you up in the initial days. Seeing familiar faces helps. If you're moving to a new city with a new job, invite your teammates or colleagues over if comfortable. The empty apartment will start feeling like home eventually." – Sharon Aranha
"Have books, DVDs, internet connection etc to ensure that you are always hooked on to something to avoid feeling lonely or depressed, as you are bound to miss home." – Riya Lala
"Find groups for everything. Not only online forums, but connecting in person with those who are also looking for houses. House-hunt together, shop for essentials together. In the end, you cherish your first city all the more for the people it gifted you." – Madhura Banerjee