Representative photo: Unsplash
I did the jhaadu-pocha-bartan workout to lose weight, but dropped my lazy privilege instead
Confessions of a couch potato
Last week, Mother India took photos of me doing dishes and circulated them across her Whatsapp groups. She was beaming with pride – the kind that mums feel when toddlers learn to recite the alphabet. I drowned myself in a Vim-scented, frothy pool of shame. But I guess it's better late than never.
The result of a quarter century of mollycoddling (only-child-living-with-grandparents syndrome), Amma, Maa and Baba believed that once I was sasural-bound, household chores would be my secret plus one. So, I could vegetate till then.
Bottomline: I was spoilt rotten and in 2017, my parents dispatched me overseas for a post-grad degree and a two-year internship at what many call the household edition of BJP: Bartan, Jhaadu, Pocha.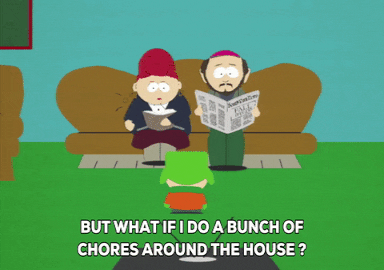 But once back home, I became busy being busy. My contributions to domestic chores didn't extend beyond the rare weekend session of dusting, killing uninvited roaches and folding clothes.
Yes, dear readers, I know what you're thinking, and I deserve all those brickbats.
When my colleagues were discussing trying out various workouts, I volunteered to get my muscles acquainted with a different type of home workout, the kind you won't find on any celebrity fitness trainer's Instagram.
According to research, mopping floors can burn 170 cals per hour and dusting — the household chore that Indians hate the most — burns 166 calories if you do it for an hour. That may not be a lot, but when your favourite vegetable is the couch potato, the effort seems daunting.
Yet, the benefits are undeniable – finally fit into the old pair of jeans you've been hoarding since college, while making mum happy. And everybody agrees that mum's mood dictates the timbre of the house.
Jhaadu pocha workout – a dramedy of errors
Dish it out
Doing dishes used to be my favourite household chore, because it wasn't my daily responsibility. Now I've realised that dirty utensils multiply faster than Rohit Shetty expands his Golmaal universe, and even the ones which claim to be 'unbreakable' break more effortlessly than my New Year resolutions.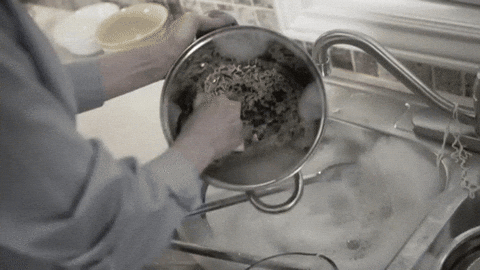 But as I stood in that kitchen corner for 30 minutes twice a day literally getting cold feet, I started to look beyond the miseries of bartan.
With each swoosh of Scotch-Brite, those hardened gravy stains vanished, making me feel accomplished. It's a great way to climb Maslow's pyramid. Even when the day was hard to pass, I knew there was one place where I wasn't a complete failure.
On the floor
Now I know what JLo meant when she sang, "Break a sweat on the floor. Yeah, we work on the floor."
This broom workout seriously is all the gymming one needs. Doing jhaadu is just the warmup like Katrina Kaif accurately demonstrated in that video. It only gets worse from there as you are dead-lifting weights (buckets of water), performing parkour to avoid stepping on the wet surface and working your forearms while wringing wet rags.
My mom was also being the unhelpful gym trainer and following me around the house to see if I was slacking. Well, guess who got caught on Day 1. Ever since, I mended my ways and discovered the trick.
That there is no trick.
Jhaadu-Pocha isn't Maggi noodles. It takes more than two minutes.
It's back-breaking to crawl under your dining table to get rid of that single grain of dust. But if you're lucky, you'll also find the earring you thought you dropped on the dance floor.
Four days into this HIIT regime, I knew what I really wanted to do in life — build a shrine for all the moms and maushis. Now I know why mine laughs when I pant while climbing three flights of stairs.
Confessions of a homebody
After this week-long exercise of decoding bleach powder and brooms, your ungrateful Highness has decided to make some life adjustments.
Bartan is my area of expertise now — I'm still struggling with how much Vim liquid to use though. I've also taken over cooking on weekends.
This has been my road to redemption, really. It's so easy for us to wear blinkers and roam around the house without realising the work that goes into maintaining the museum-like safaai at home.
And then it strikes you like 440-volt shock that our house help have been doing this for years and returning to their own homes to do it all over again.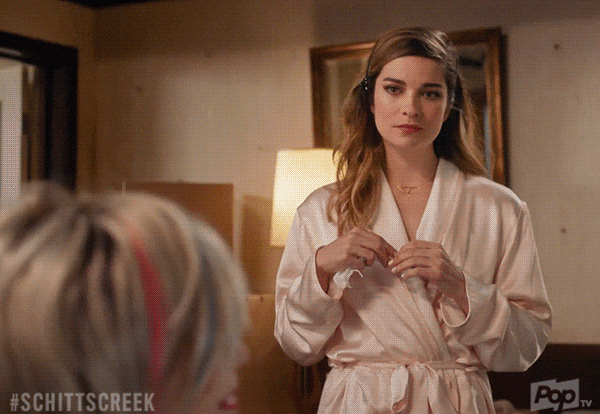 I sheepishly took the higher moral ground and convinced Baba to join the home task force, which only made me feel mildly better about turning a blind eye to chores for decades.
But this moral exposé was long overdue and I had to share this news with the two women I remembered the most during this week.
So on day 5, I called the Maushis to break the news to them. Turns out, Mom had already informed them. After 10 minutes of laughter, they managed to say, "Bachchi badi ho gayi hai. Ab shaadi kar lo".
While I joked my way out of that advice, I agreed that I was finally adulting around my house now. Even if it happened a decade after I actually turned 18.