Representative photo: A still from Piku
When every conversation with your dad turns into WWIII
The true cost of keeping the peace
It took me 29 years to master the art of elimination. I unfollowed aggressive vegans, sunsetted fading friendships and muted trolls on Twitter. But there's a challenge at home I can't firefight. Not a troll, not a hater. It's my dad. At 60, he sometimes acts like a 16-year-old rebel with a cause: oppose his grown daughter, multiple debates at a time.
No, I'm far from the orbit of "I haven't spoken to my dad in years". He's the real-life version of Modern Family's Phil Dunphy. My buas think we are like siblings. My mother knows we're a tag team.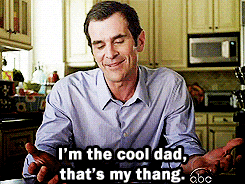 But recently, he is more inspired by Amitabh Bachchan's character from Piku. He loves to talk about his rising BP and irregular bowel movements (yes, that's every Bengali's favourite topic of discussion at the breakfast table). He'll flaunt his broken tooth, but is averse to a doctor's visit.
Our arguments have also gone beyond health.
The greatest hits of arguing-with-my-dad hour include liquor choices, sports, vaccines, and the centrepiece: Left of Centre vs Far Left. Comic relief is provided by issues like 'why do I walk on the terrace in the dark?', 'why don't I print my flight tickets?' and 'why don't I charge my phone to 100% every morning?'.
When the mercury dips, the bickering is circulated as a funny anecdote on family WhatsApp groups by my mother. But the fighting is slowly denting our bond. Five-day cold wars and prolonged silent treatment have become more commonplace during lockdown, and neither of us savours it.
So last month, during a work meeting, I blurted out, "Can I try not to argue with my dad for a week and see if I survive?" The proposition found enough support, and I started prepping.
The age card comes with an expiry date
Over the last two years, Baba stopped being able to get away with his "hum bade hai" logic. The age card worked when I was growing up, I didn't argue because "back-answering is rude". Besides, I didn't have enough facts to support my views. But he forgets I'm not a fourth grader anymore.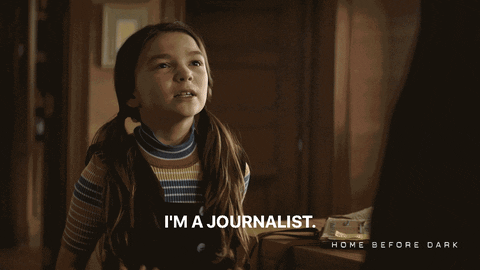 He is a bright student of the university of WhatsApp. Result: He shares a meme, a debate ensues, mom has to reluctantly umpire.
I was also entering the battlefield with a faulty approach. Debating is his favourite pastime, even a stress buster. But I debate to win. I enter any argument with 15 tabs open with facts and quotes to support my statement. I clearly need to calm down. A lot.
My new approach: If I couldn't win an argument, I wouldn't allow him the pleasure of starting the fire.
His bait is to read a news headline out loud, and I fall for it every time. *inserts controversial headline here*
This time, when he repeated the headline, louder, I bit my tongue, clenched my jaw and walked away before I could combust. A time-out. As Lindsay Simon, clinical director of A Balanced Life, says, "You take the time-out so you don't say something that escalates the conflict or that you will later regret.
On one such occasion, he texted me soon after, "I don't want to fight with you, I just want to know what you think".
I couldn't help but find it adorable that arguing was his bonding activity. Sometimes, he'd share a harmless joke or meme, but I was only interested in imposing my views on him. Yes, I can be an insufferable pseudo-lawyer sometimes.
On the fourth day, I sheepishly admitted that I wasn't as tolerant as I'd thought I was. Not all his arguments were designed to criticise. Some were in favour of better hydration, less screen time and more family time.
The exercise also opened my eyes to the fact that parents devolve back to being children.
Forced to spend a lot of time at home in the last two months, he can't sit idle. So every morning, he tries to fix an appliance at home. When he's finished with changing batteries in clocks, fixing defunct remotes and tuning the guitar, he snatches my laptop away during work hours to clean the screen. "How do you even work like this?"
My reflex is to scream that he shouldn't use the drill gun during my work hours. To which, he retorts, "We didn't grow up with Urban Clap. We fixed things on our own." The tried-and-tested segue to the timeless generation gap debate.
During this week, I controlled my impulses, reached for my earplugs and avoided his makeshift workshop.
Arguing with my dad on how to be politically correct 
The insurmountable Everest of this week showed up every night at the dinner table — politics. We used to be comrades in crime, Baba had introduced me to political science.
But now, we sit on opposing ends of the dining table, two liberals angry at each other. On the sixth day of the challenge, I gave up, put my fork down, and screamed. "Can we not have a civil conversation about anything, without wanting to block each other? Why do I need to clone your political identity?"
My desperate cry for peace stumped him. Mom didn't know which side to lobby for. He said, "You're tired, go to sleep. We will talk tomorrow", and left the room. The time-out approach.
The following morning, Baba made the first move.
"Sometimes, I'm irrational. Maybe I'm not the best listener. But I'm a victim of habit, and I'll try to be more tolerant."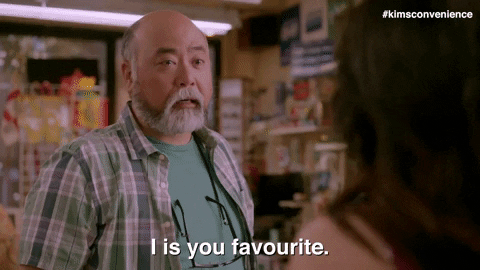 Okay, I may have secretly cried in my room after that. In front of him, I simply nodded.
The strenuous week had taken a toll on both of us; the pandemic definitely has. The culture of debates in our house is predominant; perhaps because it was always encouraged. Nobody is afraid of expressing their opinion.
But the current state of the world has pushed us all to the edge. I am constantly displacing my frustration onto my parents, and considering he retires next month from the only office he has ever worked in all his life, he is dealing with his emotions in private.
For months, we had been acting like angsty teenagers, trying to win every argument. We had forgotten that, after all, we are on the same team. Since the lines between social media and real life are blurring rapidly, the negativity on our feeds seeps into our family space. We are often numb to wit and humour.
Baba and I have decided to put each other before some manufactured headlines. While the world crumbles in more ways than we can count, we've joined hands to preserve our safe places. From the comfort of my room, I can't edit the big picture. But I know that my dad is not just a nameless troll on Twitter, and he is so much more than a few differing opinions.
The immediate picture was clear: winning arguments wasn't the goal; having dinner together and pranking Mum was. As Baba phrased it, "Let's pick our cold wars really carefully." I agreed.