Representative photo: Still from 'Kuch Kuch Hota Hai'
"I'm not crying, these are tears of frustration"
A guide to your body's waterworks department
People who cry make me uncomfortable. Especially when they do it in public. If a colleague is sitting at her desk and crying, I would put on headphones, pretend it isn't happening.
Or pray they go into the loo and do it like the rest of us, Sheetal.
Call it a personality flaw or a general dislike for public displays of intense emotions, but crying, for me, is a personal experience that should be, well, experienced personally.
My emotionally-stunted self spent some time observing the Emotional Eshas around. I needed to understand how some people could express emotions with such ease and openness.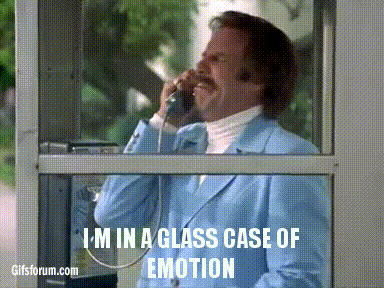 After all, science says crying is a healthy display of emotions that's good for you and we should all be doing it.
I'm sharing my learnings after observing the variety of seasoned cry-babies we've come to experience in our lives.
Cue the waterworks.
The different kinds of crying, so you know what you're dealing with
The tears of joy that come at celebratory moments
When Pankaj passes his 12th exams with 70% after months of meeting the bare minimum. Or at that first bite of hot jalebi on a windy, rainy day.
Breaking down and crying when we're happy may seem like an oxymoron. There's nothing like a smiling face and teary eye to confuse the hell out of someone. Scientists are still trying to figure out why it happens. Some say it's our brain just messing up, getting our happy and sad wires crossed.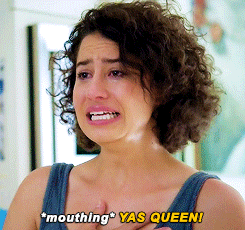 Psychologist Oriana R. Aragón explains that happy tears are to amplify our happiest moments. Neurotransmitters known as leucine enkephalin are released by our tears. They act as a painkiller of sorts when we're sad to make us feel better. And when we're happy-crying, they intensify the emotions.
When I heard the circuit box beep at 4am after having lost electricity for hours in the middle of summer, I learned that true joy can really bring you to tears.
Tears of frustration that come at the worst moments
You're finally having that fight with your partner that you were too tired to have for the last three weeks. You have it all planned in your head. You rehearsed it even. Just as you're about to make your point, the tears come.
It's out of your control. It's just how your body reacts to the stress, anxiety and frustration of that moment. The worst part? The other person thinks you're upset, not angry.
Humans are the only creatures to cry because of emotions (also called psychic tears). Some studies say our brain and tear ducts aren't able to differentiate between emotions. Other psychologists believe that angry tears rain down because beneath the fury bubbling on the outside, we are actually hurt.
Suzanne Degges-White, Ph.D, explains that crying can be a method to calm ourselves, serving like a self-soothing mechanism that we have built into our bodies. "Crying helps us manage our feelings, and, from a biological standpoint, it forces us to breathe deeply, which keeps our heart rate slow."
Whatever the reason may be, I have been betrayed by my tear ducts just as I was about to make my point in an argument.
All frustrated criers want is to be taken seriously. Just ignore the tears that are streaming down our faces and listen to what we're saying.
Is that too much to ask for?
The tears of sweet release that you plan for
You're looking forward to spending Saturday night in bed with snacks and sad movies to watch – a cathartic crying session. I even go to the lengths of chopping up onions just to get it going if Marley & Me doesn't cut it.
There's just nothing like it to soothe the nerves. The release of oxytocin and endorphins that a cathartic cry can give you is perhaps second only to sex. Maybe we're just secretly drug addicts getting our fix with a weekly crying sesh.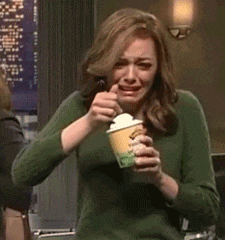 Scientists are actually studying why we feel catharsis after crying. Some point out that it's more the social support we get and the sense of resolution we feel that contributes to the catharsis than the crying itself.
One study found that tears actually cleanse the body, releasing toxins that build up as a result of emotional stress. Crying also reduces the level of manganese in the body, a trace mineral which affects our mood.
Remember to stay hydrated if you plan on ugly-crying tonight. There's nothing like a crying hangover to ruin the next day.
The tears of empathy for a friend in need
You cry when you see someone else crying. As soon as that first tear rolls down their cheeks, you feel the lump building in your own throat.
Being an empath (it's a thing, don't roll your eyes), you soak up others' emotions like the Scotch-Brite sponge I accidentally dropped into an overflowing clogged sink.
It could be your worst enemy or a character crying on a TV show in a particularly emotional moment — they cry, you cry.
Having an empathetic crier around can make you feel less irrational about your own tears. They make for great support systems, but it can get pretty exhausting for them. The next thing you know, your empathetic crying has grown into compassion fatigue that can take a serious toll on your health and wellbeing.
The 'I don't know why I'm crying' tears
I was angry-crying while PMSing, and then got angry over the fact that I was angry-crying, and cried some more. Hormones do weird things to your emotions and sometimes, you don't even know why you're crying.
It could be pent-up frustration spilling out over something inane — like not knowing what flavour of Koka noodles to choose when you only have money for one pack. Or your hormones bouncing off the walls.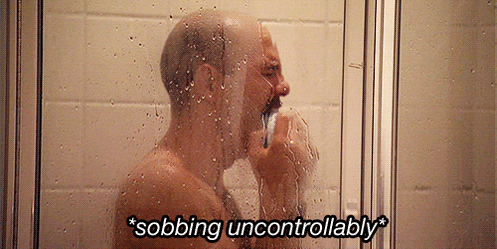 Sometimes our emotions just get the better of us and the tears arrive before our brain can catch up.
From puberty to PMS, pregnancy and menopause, our hormones can do quite a number on our mood. Low progesterone won't just complicate pregnancy but alters your mood and is being linked to spells of depression. One researcher even says that it has the same dulling and depressing effect on the brain as alcohol.
The tears of an anxiety-riddled pigeon
It happens before what you dread will happen even happens. Your nervous brain has thought up all the worst-case scenarios and you're teetering on the edge of an eye-waterfall.
Just being told that the boss wants to talk to you in private sends you into a loop. Is it a raise or a firing? Will I be asked to present in front of everyone?
Your overthinking has you deep-breathing and holding back tears by the time you walk into your manager's office. One look from them and you feel your bottom lip quiver. The floodgates are about to open regardless of the fact that you could possibly be receiving the best news of your career.
I'm so bad at confrontation sometimes I even cry during my hypothetical arguments https://t.co/gSgXNk5Pqp

— Cat (@catroseobrien) April 4, 2017
Crying could be our body's way of bringing down the stress we've built up in our head before we even confront the situation at hand.
Like when you get called into the principal's office. You start tearing up as soon as you walk into his cabin, ready to spill your guts about your misdeeds during the lunch hour. When all he wanted was your father's phone number so he could catch up with his old student (true story).
Crocodile tears can get you what you need sometimes
Crocodile tears and puppy-dog eyes tend to work best if you're under eight years old.
We mastered the art of the fake crying in front of a mirror for all the times we wanted to skip school. It's a skill we've honed over the years. As grown-ups, we should only use these powers for good.
Like trying to emotionally blackmail your mother into letting you wear nani's priceless necklace for your cousin's cyber sangeet.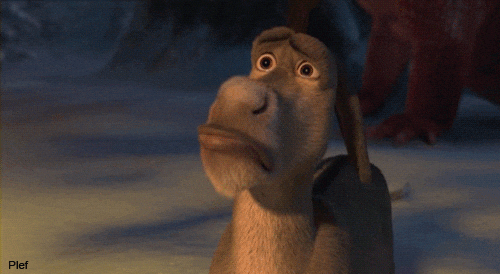 Or pleading with your friend and getting her to agree to a blind double date because it's really been a while since you've had a love interest in your life. You need moral support and there's safety in numbers.
The display of emotions shows your vulnerability (real or performative) which makes other people let their guard down. Society's so conditioned to seeing crying as a weakness that the other person's instinct to play saviour kicks in. You feel bad for them and tend to give in.
I mean, have you seen football players doing somersaults and rolling around after they were 'tackled'?
'Crymaxing' is real
We've seen it in movies, but few experience it. I'm talking about crying while/after climaxing, or 'crymaxing'.
On one end of the spectrum is a mind-blowing orgasm that makes you so happy, you can't help but shed a tear. On the other is people's experience of sadness, anxiety or shame that makes them cry after sex.
Sometimes what you feel could be so intense that your brain doesn't know how to handle it and tears become a coping mechanism.
"Sometimes a partner experiences a sensation, arousal, or an orgasm unlike they've ever felt. The peak of arousal lights up their whole brain so that all emotions are heightened," says sex therapist and coach Sari Cooper. "Tears are our body's way of release."
Another condition that could be triggering the post-sex blues is known as post-coital dysphoria (PCD), also known as post-coital tristesse (PCT). Scientists believe that it's the hormonal imbalance that sex induces that could cause these feelings of sadness.
When you orgasm, your levels of dopamine and oxytocin, which all this while have been making us feel phenomenal, suddenly drop. Sometimes our body isn't able to handle this change and this can lead to crying spells that can last for up to two to three hours afterwards.
Tears are powerful. Whether they're helping your body get rid of the debris accumulated from emotional stress or allowing you to bond with your new roommate as you watch The Lion King for the 100th time, there's no shame in showing your vulnerable side every now and then.
Go ahead and give yourself permission to feel all those feelings.