Representative photo: Still from 'The Sky is Pink'
"When you've been married for a long time, you don't have the time or energy to fight"
One author shares her experience, while a psychologist offers tips to help couples improve communication
When we were courting, we talked so much that I rang up a bill of Rs 12,000 in one month with all our messages and STD calls. Of course, I told him he had to share it…
We had a long-distance relationship for a year and a half, and then married when I was 28.
In the early years, I would just blurt out whatever was on my mind. If I was upset or irritated about something, I would just say it.
But those weren't fights so much as differences of opinion on a particular topic. Like vegetarianism, for example.
Things change when you're married for a long time.
For one, you don't have the option of giving each other silent treatment, especially when you live in a joint family. When we were dating, the longest we went without talking to each other was three days.
With a husband, kids and in-laws, there are so many things you need to discuss that you're left with no choice.
What vegetables to cook? When will you come home from the office? Will you check the kids' homework?
Ultimately you have to swallow your pride and talk to each other, so sometimes I feel rather than naak niche karke baat karne se accha, it's better not to fight.
It's also difficult to argue when you have kids because they get involved and try to parent their parents.
"It's ok, Mama. He didn't mean it."
You have to watch what you say because it affects them, so you land up ignoring the things that you might have fought about when you're younger.
The biggest difference between dating and marriage is that as your own responsibilities increase, you realise that your partner is also dealing with a lot of stress and demands.
Even though you may be furious with him at that moment, somewhere you can't help but empathise.
It also takes energy and stamina to keep a fight going, and after a working day, commuting and dealing with the kids, who has that luxury?
I've developed a few coping techniques, now.
When it's really important for me to talk to him, I gather all my thoughts together in a message and send it to him.
Even he's more comfortable with that, because sometimes when we talk to each other, we get into a fit of rage and the meaning of what we're trying to say changes.
Sometimes I'd start crying out of sheer frustration because I wanted to express myself and couldn't find the right words…
If it's an issue that I know he won't understand, or talking about it won't make any difference, then I just write down my feelings on my phone, like writing a journal.
Then I delete it.
I'm able to process my emotions while typing, and then I feel a sense of relief when it's deleted.
If I didn't have these little outlets, I would die of frustration. I tell him that, too. 'If I'm not able to communicate with you in any way, then it will be a problem for all of us.'
Finding time to fight
"Lack of communication, stonewalling, gaslighting, lack of trust and lack of intimacy are the most common problems couples come to me with," reveals Kritika Dharia, clinical psychologist at Mpower – The Centre, Mumbai.
She insists it's common in most relationships.
"It doesn't matter if you've been together for 40 years or if you've just fallen in love, the problems and the solutions to these problems remain pretty much the same. More often than not, monotony takes over, which makes partners feel distant and detached," she explains.
Dharia offers tips to overworked couples – confrontation, resolving conflict and keeping the romance alive.
Confrontation: More "I" Less "You"
Why would you initiate conflict if you could just turn to your side, close your eyes and forget it ever happened?
Dharia disagrees. Addressing problems is imperative, but mind how you approach the subject.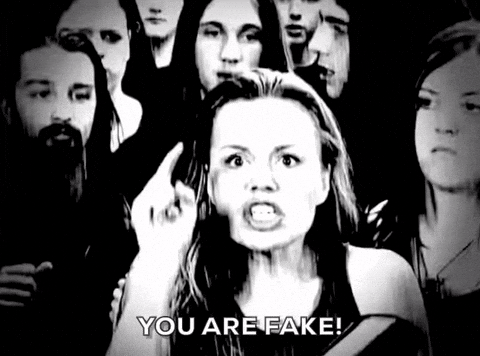 Blaming and calling each other names is how most confrontations begin.
Dharia says, "Labelling or accusing your partner will only make them defensive, that's the human brain's automatic response to an attack."
Using statements that start with 'I' instead of 'you' is an effective first step to overcome this.
"For example, instead of saying 'You make me uncomfortable' say something like 'I'm feeling uncomfortable because'."
Resolving a fight: Ask the right questions
Curb your instinct to jump to conclusions and start with asking yourself questions.
Understanding what caused the problem in the first place makes solving it easier.
This also puts to rest people's unrealistic expectations from their partners – "He or she is not a mind reader."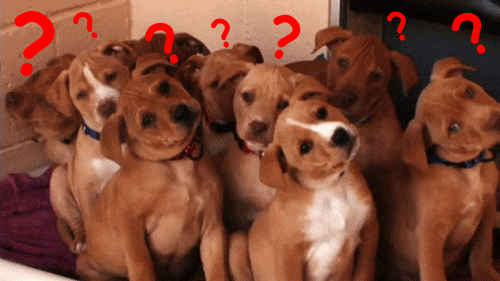 "Why do we fight so often? What brings me happiness and a feeling of connection with my partner? What things can cause disappointment between the two of us? How would I like my communication to change with my partner? Answering these helps you step back and view your relationship objectively," she adds.
Keeping the romance alive: non-verbal communication is key
The best way to deal with a fight is to have none, to begin with.
But because our Google map can't point us in the direction of Utopia, keeping the romance alive is the next best thing.
There are more ways than one to make your partner feel loved.
"Communication doesn't necessarily have to be verbal," adds Dharia. "Physical touch is important, but it's not only sex or getting intimate. An unexpected hug, a peck on the cheek, or brushing against your partner while doing chores can be really impactful."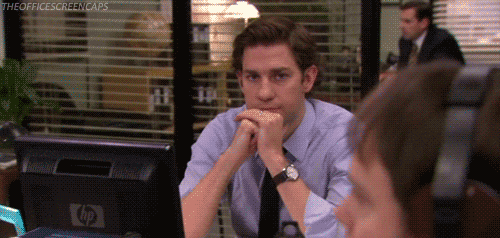 Locking eyes in a crowded room or just a reassuring nod could do the trick too.
"All these actions lead to the release of oxytocin, which in turn makes you and your partner share a moment of happiness."
For those wondering where to begin, Dharia suggests you take a cue from Gary Chapman's five languages of love – words of affirmation, acts of service, receiving gifts, quality time, and physical touch.
"Start by talking to your partner about what each of these categories means to the both of you and then take it from there," she explains.
WATCH NOW: A lesson in self-love by Tahira Kashyap Khurrana