Photo: Unsplash
June horoscope: your survival kit for dealing with Mercury retrograde
Solve the communication crisis with movies, podcasts, books and Instagram
There's no better time to start our monthly horoscope than now. Mercury, the messenger planet is staging its infamous backflip. The notorious Mercury retrograde arrived on May 29, and will end on June 22.
Prepare yourselves for communication breakdowns because Mercury, like padosi aunty, loves high-octane emotional drama.
For the uninitiated, this astrological event takes place every quarter, when the planet passes Earth's orbit. As it reaches the bend, it appears to slow down, pause, and spin backward. Now it's not actually moving backwards, but its placement creates an optical illusion of a reverse movement.
"Mercury rules words and communication, and is a kind of precision energy," says Michael Lennox, PhD, an astrologer and author in Southern California. Astrologers believe that the planet holds the strings of communication, technology and travel. Retrograde movements stir up communication crisis, technical glitches, windfall losses and travel delays.
If in the last 72 hours, you found yourself in petty misunderstandings, blasted bae for no reason, lost your data seconds before you hit save, just name-drop the planet and move on.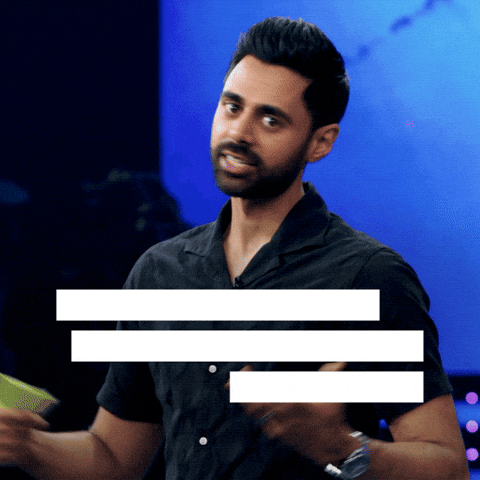 But there's a limit to feeling, "Sab Mercury bharose". In an article in Repeller, astrologer Eric Francis Coppolino says, "The most important thing to do is to stop and think before making major decisions. During Mercury retrograde, you think you have a problem you don't really have. Slowing down is about making sure you actually have a problem and solving it."
We have found ways to distract you from this astrological transit. Our June horoscope guides you on aspects you can work on, and helps you fill your days with enough entertainment (what to read, what to stream, what to listen to and which Instagram accounts to follow) to keep you away from regrettable screaming matches.
PS: It's a tough time, but after surviving the outrageous year(s), I'd like to believe that we are more prepared for this chaotic astrological sojourn.
This June horoscope will prepare you for Mercury Retrograde
Aries
How's it going in your fast and the furious world? Invincible yet? Your energy is swirling around us like Cyclones Yaas. You've turned every discussion into a one-sided 'Nation wants to know' monologue, and ensured you're way ahead in the run for that promotion.
You're worthy of it all, but the June horoscope recommends you to stop competing. Life isn't a game of Monopoly; you want to keep your friends close, in case you still want them to bail you out from unforeseen misses.
Spend time introspecting, and spare a moment to check on others, instead of making the planets revolve around you. *Surprise* they don't. Let go of grudges and deadlines, just this once. Don't slack; just replace some of your Yes Days with No days. Bottomline: Slow down.
Listen: Deeply Human
The BBC podcast investigates human behaviour and asks, "Why do we do the things we do?" It tackles the ideas of lying, sex, teenage rebellion, our love for sad songs and more.
Watch: The Secret Life of Walter Mitty
When Walter Mitty's (Ben Stiller) monotonous yet fast-paced job is threatened, he escapes it all and sets out on an unplanned adventure.
Read: A Room with a View by EM Forster
The novel follows Lucy, a young woman who decides to be break free from the restrictive shackles in her own mind, to follow her heart.
Follow: Jonathan Lo
The Instagram creator believes that there's beauty in your dish soap and other mundane things around you. You'd only need to slow down and look around. 
Taurus
You're a major proponent of cancel culture. Your friends watched the FRIENDS reunion without you, you mute them. Your boyfriend forgot your two-month anniversary, you ghost him, momentarily. Your mom ignored your phone call, you'd cancel her too if you could. But your close ones know that there's nothing an expensive bottle of Moët & Chandon can't fix.
With Mercury in retrograde causing havoc in your communication sector, there will be bruised egos and hurt sentiments. Be kind to yourself.
Since surviving on essentials has only amplified your need to splurge on luxury, treat yourself to the good life, better food and the best naps. Indulge the shopaholic within, but don't break your FD — that's just life advice, not astrological gyaan.
Listen: Fortunately… With Fi And Jane
BBC broadcasters Jane Garvey and Fi Glover give us a BTS look into the lives and stories of the celebrities they interview.

Watch: Marie Antoinette
This retelling of Marie Antoinette's life follows the young queen (Kirsten Dunst) in her extravagant and opulent court at Versailles.

Read: Crazy Rich Asiansby Kevin Kwan
In Kwan's debut novel, super-rich Chinese families come together for what they call the 'Wedding of the Year'. When Rachel Chu (hailing from a humble background) agrees to visit Singapore with her boyfriend, Nicholas Young, she realises Young hails from one of the super-rich families, and troubles ensue.
Follow: Baker Hands
Baker Tara Jensen cooks up a storm on her feed, as her new baby makes a special appearance every now and then.
Gemini 
The difference between the coin in Sholay and you is the Sholay coin had one face, and the stars have designed two faces for you. One that talks, tweets, posts 25 stories on Instagram every day, and the other quietly ruminates over views, judges comments and stalks followers.
It's hectic to live like Dr Jekyll and Mr Hyde. On the bright side, even in times of social distancing, you've always had a party of three – you, and the two voices in your head.
June will be challenging. You may find more than the usual two guests, and the social circle will seem a bit dysfunctional, you know why *wink, wink; nudge, nudge*. Forgive your peers, it's a planetary mess everywhere.
Sharpen the gift of the gab by learning how to argue effectively without losing any friends. It's a life skill. After all, you can't be the life of a party if they stop inviting you to them.

Listen: Two Dope Queens
BFFs Robinson and Jessica Williams host live comedy podcasts where they discuss and debate over romance, race, hair journeys, and a whole lot of other things.

Watch: One Day At A Time
The show focuses on daily trials and tribulations of a Cuban-American family – Penelope, a single mother, son Alex, feminist daughter Elena, and their colourful grandma Lydia.

Read: Between Sisters by Kristin Hannah
Two sisters reunite after 20 years, when one of them decides to get married. Through a barrage of arguments and heart-to-heart conversations, the two finally call themselves family.

Follow: Cyanide and Happiness
The popular comic strip by Kris Wilson, Matt Melvin, Rob DenBleyker and Dave McElfatrick, follows the daily, irreverent adventures of two diametrically opposite characters.
Cancer
Men aren't from Mars, Cancerians are. Just like researchers discovered there's water on the planet, you have an in-built dam too. In most cases, it's broken, and there are tears of joy, frustration, sorrow, disappointment, anger and the whole spectrum of emotions, flowing endlessly.
Stop crying because McDonald's sent you nine nuggets in the pack of 10. Stop retreating into your shell at the sight of all confrontations. The world isn't such a bad place, although it may look like it's burning right now. Besides, you aren't on everybody's hit list.
In June, tap into your intuitive side, continue to nurture everyone, but most of all, take care of yourself. Add some greens to your diet, charge the brain, rejuvenate your heart and stop feeling crabby.
Listen: 10 Things That Scare Me
In this unique podcast about our biggest fears, listeners can record and talk about their fear and submit to the team, and with each episode, you'll find out that you're not the only one with a weird fear.
Watch: Amelie
Parisian waitress Amelie (Audrey Tatou) sets out to spread happiness. On her journey, she finds true love.
Read: Wildflower by Drew Barrymore
In this uplifting memoir, the actress shares funny and profound stories from her journey in Hollywood.
Follow: Daphne Javitch – Doing Well
New York-based Javitch's wellness feed includes, guides and empowers everyone to embark on a holistic healing adventure.
Leo
Pause for a moment to wipe that spot on the mirror. Great, now return to appreciating your luscious locks and chiselled jaw line.
Stop roaring, we feel your agony. There's only so much validation you can derive from the cracks on the ceiling and stoic cushions on your couch.
According to our June horoscope, as the rain lashes against your window panes, dive into a steaming pile of YOU.
If there's one thing Leos know better than the rest, it is to love yourself for who you are. You've been looking for it outside — your parlour didi, frenemy and MIL's padosi, but it's time to look within, with help of the usual self-love suspects – a whiff of sage, the bergamot candle, creme brûlée, the lavender bubble bath, extra hours of Zzzz, and retail therapy.
A word of caution: Be careful when you place the order, return policies can be more tedious than selecting the outfit. Don't skip the fine print in all your excitement.
Listen: How To Be Amazing
In this in-depth interview show, Michael Ian Black talks to some of today's most fascinating celebrities and change makers to explore the process of how they became, well, amazing.

Watch: I Feel Pretty
When Rennee Barrett (Amy Schumer), an insecure woman experiences a nasty fall, she wake up and starts believing in herself, and starts to do things she previously didn't dare.
Read: The Bookish Life of Nina Hill by Abbi Waxman
Nina loves her life: a job in a bookstore, a world-class planner and a cat named Phil. She is happy in her own space, and doesn't want to interact with people. When the father Nina never knew existed suddenly dies, leaving behind innumerable sisters, brothers, nieces, and nephews, Nina is horrified at the thought of meeting and greeting all these new relatives. She wonders "What if they don't approve of me?", and takes a leap of faith.
Follow: Crazy Head Comics
A 21-year-old Swedish artist draws cartoons to promote mental health awareness.
Virgo
We know that you're more critical of yourself than you're critical of the world. Stop chastising yourself for not folding the kitchen towel the exact same way every day. Don't blame yourself for the unseasonal rains across the country — you're not solely responsible for global warming.
There's a way to tackle the perfectionism challenge — let go and turn to humour, lots of humour. And if laughter isn't the best medicine for you, expression is. While you wake up early to organise the TV unit, study desk and kitchen top before the work day begins, organise your emotions as well. Open your heart, scream out loud — the more you bottle them in, the more acne you'll spot.
If all of those fail to make you feel better about yourself, foster a pet for extra cuddles, or ask someone to pet you, err help you.
Listen: Do The Right Thing
In this award-wining comedy show, team captains Margaret Cabourn-Smith and Michael Legge work out the right thing to do in strange scenarios and scary situations which range from the everyday to the weird and extreme.
Watch: The Intern
Seventy-year-old widower Ben Whittaker (Robert De Niro) is a senior intern at an online fashion site, founded by Jules Ostin (Anne Hathaway). Whittaker and Ostin develop a friendship and both learn a great deal about life out of this internship opportunity.
Read: Sharp Objects by Gillian Flynn
Journalist Camille Preaker reluctantly returns to her hometown in Misouri to report the death of two girls, to make her boss happy. Her homecoming unravels the dark spaces in her mind and past, and makes her reassess life.
Follow: Adam Hillman
This meticulous, self-described object arranger's geometric art with everyday items will please your eyes which are constantly searching for perfection.
Libra
Everybody loves a Libra. While you celebrate this acknowledgement, we also have a bitter pill for you to swallow. Have you ever wondered why they all admire you? You're the most cheerful diplomat of the zodiac.
You love to keep it light, steer clear of debates and never take sides. Thus, the most befitting symbol of all zodiac signs — the weighing scale. And the balance never shifts. You love the finer things in life and you'll splurge on near ones too. But according to our June horoscope, we'd suggest you shower your honest feedback on people too. No matter how unpopular that opinion is.
Stop playing it safe, and be real. They'll love you even more as a straight shooter. Go ahead, and play some Sach Ka Saamna all month round.
Listen: Inappropriate Questions
The Canadian podcast discusses the uncomfortable questions often asked to marginalised communities. "What are you?", "Can you have sex?" or "Have you lost weight?", the show explores what these questions imply, and address the difficult conversations of our times.

Watch: Mare of Easttown
In Philadelphia, detective Mare Sheehan (Kate Winslet) is in the middle of a twisted balancing act; she investigates the murder of a teenage mother while protecting her own life from falling apart.
Read: The Hate U Give by Angie Thomas
Sixteen-year-old Starr Carter  grapples with racism, police brutality, and activism following the gory murder of her black friend, murdered by the cops.
Follow: Harlso the Balancing Hound
From a beer bottle and burger to a dinosaur and avocado, Harslo, the four-year-old, Belfast-based dachshund can balance anything and everything on his head. Harslo's followers often send him gifts and toys to balance, and he never lets anyone down.
Scorpio
ICYMI, there's a connection between Scorpio and Halloween – the festival that falls in your month. There's a lot of ghosting going on here.
Tarun from Tinder, friends from college, colleagues before presentations, the snake plant on your window sill, everybody complains about not hearing from you for months. You can be a social horror thanks to your constant need for self-preservation.
In June, we recommend you go back to using your MO: your endless charm. Return calls, reply to texts, inform your colleagues about your progress on the annual report, because believe it or not, social distancing is not a permanent life change.
While you're at it, open the fridge and take care of those vegetables – they're vying for your attention, too.
Listen:The Trail Went Cold
The weekly true crime podcast digs deep into baffling unsolved mysteries and cold cases.
Watch: The Guilt Trip
Andy Brewster's (Seth Rogen) one-off visit to his overbearing mother, Joyce, turns into a nightmare for him, when Joyce (Barbara Streisand) decides to join him on his upcoming adventure.
Read: The Seven Husbands of Evelyn Hugo by Taylor Jenkins Reid
At the age of 79, fictional Old Hollywood star Evelyn Hugo, finally decides to give a no-holds barred interview to a young journalist, Monique Grant, about her many relationships, secrets and challenges.
Follow: Unsolved Threads
Mysterious disappearances, vanishing people and unsolved crimes find a place in this unusual Instagram feed.
Sagittarius
A half-baked dessert, unfinished resin art and projects left mid-way, your enthusiasm keeps adding tasks to your list, but your tendency to get easily bored means you never clear the finish line. In June, calm down and cultivate patience. Stop leaving your 12,345 DIY projects incomplete. Or for that matter, bowls of Maggi unfinished. Challenge yourself to finish what you start. That's the only way to deal with your psychic clutter.
Treat this retrograde as a quarterly appraisal, and tie up some loose ends.
And for the traveller in you, patience is the only virtue you need this month. Things will get better sooner or later. Until then, know that your freezer isn't your winter break destination, and a trek to the terrace every afternoon only invites a sunstroke.
Find joy in grocery runs, neighbourhood explorations and exotic meal preps for the time being. Carry your rucksack to the local kirana. Yes, people may laugh at you, but you don't mind being the centaur of attention, after all. Even if that involves laughing at yourself.
Listen: The Musafir Stories 
Travel the length and breadth of India as travellers share their unique stories.
Watch: The Darjeeling Limited
Three estranged brothers Francis (Owen Wilson), Peter (Adrien Brody) and Jack (Jason Schwartzman) reunite for a train trip across India.
Read: Neither Here, Nor There by Bill Bryson
Bryson's witty memoir takes us on an adventure across Europe.
Follow: The Lego Backpacker
Thirty-six year old traveller Tom Parson documents his globe-trotting journey through the eyes of his Lego toy.
Capricorn
Hello sea goat, we crown you the finance minister of the zodiac. Every time we meet, you get richer – either the pocket's grown deeper, or the thoughts, wiser. With your all-consuming BDE, you have shown the rest how to stay focused even as the world is crumbling.
June and its Mercury retrograde has a warning for you. Unforeseen expenses will come up or paperwork may not go as you planned. It would be wise to sign the dotted lines next month. For now, stick to buying the exotic gerbera daisies and a Good Earth umbrella for the good, old monsoon. Restrictions on non-essential deliveries have lifted, and these may turn up at your doorstep, finally.
Okay, fine, hang that Warren Buffet poster above your desk if that gets you going every morning. We don't approve of this aesthetic, but you don't need our approval, do you?

Listen: The Fairer Cents
Two women talk about being economically equal, and they don't shame you for buying that latte or spending money on self-care.

Watch: Like A Boss
Best friends Mia (Tiffany Haddish) and Mel (Rose Byrne) start a cosmetics company. But when the prospect of a buyout offer becomes too tempting to leave, their friendship is put to test.
Read: Like She Owns the Place by Cara Alwill Leyba
Life coach Cara Alwill Leyba's guide to building confidence from the ground up includes ditching the idea of winning, discarding toxicity and celebrating achievements of other women.
Follow: Kumiko Love: The Budget Mom
The single mom paid off her debt in just eight months using her own budgeting solution. Now she is sharing her tips with all of us.
Aquarius
You're barely a few shades better than Virgos when it comes to expression. Which is borderline negligible. You've luck on your side, ideas in your mind and you know, more than anybody else, that you're worth it. But guess what you haven't been doing? Asking for what you deserve. Or for that matter, you've found a cosy corner in your apartment, and have become a recluse this lockdown.
In June, make baby steps, not major overhauls. Start networking, sending out feelers, drop hints for your crush to catch, reach out for help and seek advice when you go blank. You've been in all the good books possible; about time you capitalised on your efforts.
Don't forget to thank us when it all pays off, and you receive some love, a new pair of PJs, the bank's approval, or some free poha  from your neighbour.

Listen: We Can Do Hard Things
Author Glennon Doyle of Untamed offers a great reminder to us all that "we can do hard things."
Watch: The Bold Type
Three New Yorker friends Jane Sloan (Katie Stevens), Kat Edison (Aisha Dee), and Sutton Brady (Meghann Fahy) work for Scarlet, a fictional global women's magazine, and make tough calls every day a work and in their personal lives.
Read: What We Saw by Aaron Hartzler
When a Kate Weston's best friend, Stacey Stallard is raped, she navigates complex small-town politics to find answers.

Follow: Juilee Loren
The Instagram artist uses her art to address difficult topics from racism and body image issues to what happens when you send a bitchy mail to your boss by mistake.


Pisces
Monsoon will be here anytime now, and you need to be extra cautious about water-logging. Considering you've already flooded your apartment with tears. You've drowned your sorrows in the pitchers of everything in your bar, and now you're filling those pitchers with teardrops. Cute dog videos, virtual wedding celebrations, K-dramas or your own office drama, anything could trigger your oversensitive and free-flowing soul.
While municipal corporations envy your personal waterworks, nobody else does. We'd warn you that rash driving by Mercury means only more emotional upheaval. Shed your saviour complex as soon as possible. You cannot protect the world alone.
You've got to hit the brakes on your tear ducts, find your assertive side, toughen up and battle it out. There are more ways to win an argument than bursting those dams. Ask your Virgo, Scorpio or Capricorn friends for tips.
Listen: The Happiness Lab
Dr Laurie Santos uses the latest scientific research on happiness to share practical takeaways that will change the way we perceive happiness forever.
Watch: Breakfast At Tiffany's
Paul (George Peppard), a struggling writer hopelessly falls in love with his eccentric neighbour, Holly Golightly (Audrey Hepburn).
Read: Me Before You by Jojo Moyes
Young Louisa Clark is between jobs when her happy disposition is put to test. As she becomes a caregiver for  Will Traynor (Sam Claflin), a young banker left paralysed from a motorcycle accident, she learns a lot about processing emotions and discovering some.
Follow: India Love Project
This Instagram handle chronicles marriage diaries outside the shackles of faith, caste, ethnicity and gender.