Photo: Shruti Haasan/Instagram
Kajol wants women to be each other's allies in the face of office politics
Sorry to disappoint you, but cat fights only exist in teenage boy fantasies
"Let me just put this out there before we begin. No, we didn't fight over hair and makeup". With that slam dunk, Kajol kicked off the panel discussion for her latest movie, Devi, revealing that even famous Bollywood stars have to navigate office politics and silly stereotypes that follow women around the workplace.
Written and directed by Priyanka Banerjee, the short film is a riveting commentary on sexual assault, and its gruesome aftermath. The veteran actor is joined by an all-star cast, including Yashaswini Dayama, Shruti Haasan, Neha Dhupia, Neena Kulkarni, Mukta Barve, Shivani Raghuvanshi, Sandhya Mhatre, and Rama Joshi.
With so much powerful female energy in one room, the question basically asked itself: How can women be each other's allies when confronted with office politics?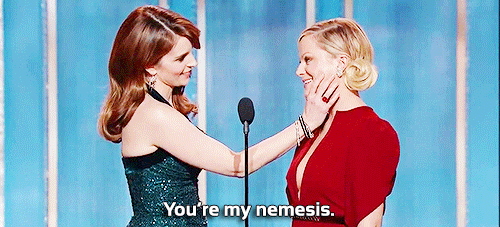 While Haasan admitted that the general environment in the workplace is becoming so competitive that there is "lesser place and fewer opportunities for women, which leads to clamouring for that one position, in whatever field," her co-star Dayama quickly shot down the idea that women get into Olympic-level backstabbing games with each other in the professional space.
"Women getting into cat fights at their workplace doesn't exist in the real world. I think it's one of those boy fantasies, like how they believe that girls at sleepovers have pillow fights in their very short pyjamas," she said.
When asked about the role fellow women play in making the workplace more inclusive, Kajol said, "I think the most important thing we as women have to realise is that we're not alone. Regardless of the office politics you're facing, there is somebody next to you fighting similar battles."
Haasan concurred – "I think it's very important that women bond together, accept themselves and their female counterparts for their strengths and not look at each other competitively. We need to believe there is a place for everyone, we are so much better together."
From Thappad and Chhapaak to Lust Stories, Mission Mangal and Mardaani, the Hindi film industry is offering women space to do more than pout, preen, and pamper their male co-stars.
Kajol believes this shift in the kind of roles Bollywood is now offering female actors is a direct repercussion of the change in society's mindset.
"It's got to do with women standing up for themselves, it's got to do with self-respect, and wanting better things for yourself."
On the other hand, Haasan acknowledges the change, but believes that there still is a long way to go – "I may not want to be in a female-oriented film all the time. Maybe I want to be a part in this amazing commercial love story or a family drama which still holds women in high esteem in its narrative. I think it's the in-between that will be a beautiful soft spot for women's voices in cinema."