Katrina Kaif to Radhika Apte, 9 celebrities share their horrifying near-death experiences
Phew, that was a close shave
Last week, dodging my building's watchman bhaiyya, who was in the middle of a coughing spree, felt like one of those near-death experiences. On my next grocery run, I picked up a bunch of Strepsils for him. Such are the dark times we are living in.
With stepping out of our homes becoming an emergency-only move, being run over by speeding buses is a nightmare of the distant past. Near-death experiences are few and far between. Unless your life flashes in front of your eyes when you almost chop off your fingers while cutting vegetables.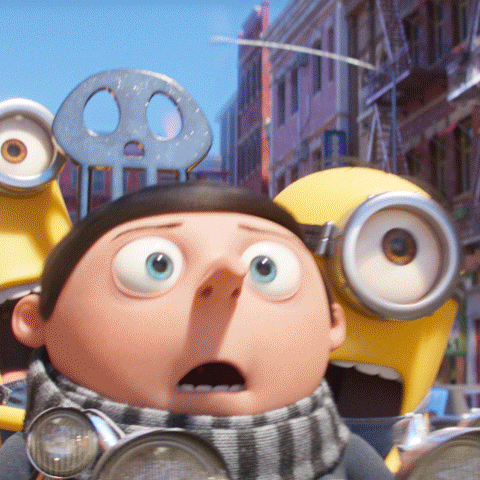 Our favourite celebrities have had more than their fair share of near-death experiences, which they shared with us when trying to ace the Tweak Multitasker. From drowning in the sea to being stuck in a turbulent chopper to a head-on collision with a horse, here are their closest shaves.
9 celebrities share their near-death experiences
Katrina Kaif
Actor Katrina Kaif swam with whale sharks and tried her hands at adventure sports. But no matter how brave you are, getting tossed around in a tin can in the skies is enough to make your knees tremble. When the chopper she was in suddenly began plunging to the ground, she was terrified. "And I remember in that moment thinking only one thing and that was, 'I hope my mom is gonna be okay'," says Kaif.
Mrunal Thakur
The actor's near-death escape puts the spotlight on desi parents and their inappropriate responses, even in the face of tragedy.
Thakur was on the 43rd floor of a skyscraper in Indonesia, when she felt tremors. "We started running down, all the buildings were shaking. I called my dad to say that I love him, but his response was, 'Beta, my Whatsappp is not working. What do I do?'"
Siddhant Chaturvedi
Chaturvedi reminds us why swimming is an essential life skill. He came face-to-face with his hydrophobia while shooting for an advertisement. "I almost drowned. Nobody on the set knew that I couldn't swim," he says.
He has made quick amends and learnt how to swim. "I'll be swimming in a lot of my upcoming films."
Radhika Apte
Actor Radhika Apte isn't far behind in this water-borne race of near-death experiences. She was playing with her cousin in the sea, while the rest of the family was eating nearby. A deceptive low tide sucked them into the sea, but they were eventually rescued. "It traumatised me a lot, so I couldn't swim in the sea for a long time after," she recalls.
Sayani Gupta
Apte's friend, actor Sayani Gupta, shares a similar incident that took place at the Versova Beach. She vehemently tells us, "It was not fun at all. I was literally dying".
We believe her.
Milind Soman
Before 'Ironman' Milind Soman could run his way through life, he was run over by a car. Luckily for him, he was just a young boy and managed to lie very still so the car passed over him without injuring him. "Perhaps, that would count as a near-death escape," he says.
Ujjwala Raut
Mumbaikars will totally connect to fashion designer Ujjwala Raut's close escape — nearly being tossed off an overcrowded train compartment. She says, "When I used to go to college, I would travel in Mumbai locals. A couple of times, I thought I was going to fall out of the train.".
Amruta Khanvilkar
TV star Amruta Khanvilkar recounts how she slept through her near-death experience. "I was going to some temple. And during that journey, a horse appeared out of nowhere, and apparently banged into our car. Very weirdly, I was asleep and did not feel anything. I just woke up and I was like, 'Huh, the car has crashed? Aisa kaise ho gaya?'," she says.
We want Khanvilkar's luck and sound sleeping habit, stat.
Kaneez Surka
Stand-up comedian Kaneez Surka OD-ed on her extraordinary swimming skills, almost. When she was four, she felt all set to swim across the English channel. Super confident Surka was flaunting her swimming skills when she got a reality check.
"I was with my friends, I was showing off. 'Look, I can go into the deep water.' I kept walking and walking, and suddenly there was like a huge dip, and I went into the dip and started drowning. But my dad saved me," she says.
Lesson learnt: Along with four more sets of masks, oximeters, Vitamin C capsules and other lockdown essentials, we have now invested in life jackets and parachutes. Just in case Katrina ever needs an extra one.