Representative still: Ghost Stories/ Netflix
8 life-saving lessons you can learn from horror movies
Mind your own business and stay quiet
It only took me only 26 years and a scary movie to realise the importance of frugality in speech. The nincompoop motormouth, that'd be me, watched John Krasinski's A Quiet Place in much silence. Each time the blind, drooling, blood-curling distant cousins of Alien (Ridley Scott's brainchild) appeared out of nowhere at the slightest sound, my well-adjusted foot in the mouth twitched.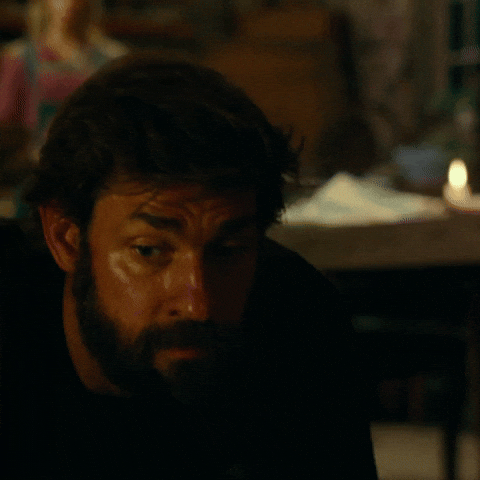 It was a teachable moment right there. Sometimes, your words can cost you your life too.
Horror as a genre (whether you're watching, reading or living it), simply put, is maa without mamta. It operates on fear and scares you until you learn, much like chudails and their life-lessons. Remember "Khaana khao nahi toh bhoot aa jaayega"? Well, we all know the 100% success rate of that phrase.
Being a self-proclaimed brave-heart, I consume plenty of age-inappropriate scary movies. I gaped at blood jutting out of jugular veins like a Holi pichkari. Realised that sons who call their moms their BFF can't be trusted – they might be Psycho. Entertained thoughts that celibacy is good for health (always remember: It Follows).  
And this fear mechanism seems to be working. After all, for a majority of the population, it took a global Coronavirus pandemic — the greatest living horror of our times — to realise the importance of basic hygiene.
On Halloween, we take a closer look at our all-time favourite horror movies and their spine-chilling tropes to decode what they're actually trying to tell us. And sooner than later, you'll find your own maternal instinct yelling at the leads in scary movies: "Don't turn around", "Don't answer the door", "Don't go to the basement", "Don't give him a lift", and when they finally die, "Well, loser, I told you so."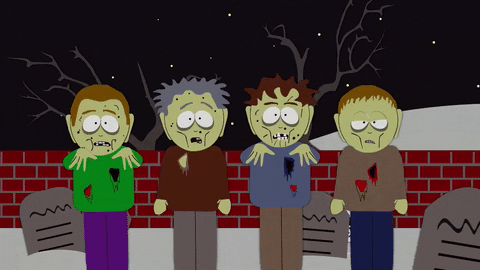 Life-lessons you can learn from horror movies
Lesson 01: When entering a foreign space, make note of the exits
Life is an adventure and you may find yourself in foreign locations every now and then. A nondescript town Google Maps is yet to discover, a destination wedding in some Jaisalmer haveli, or the newest Hamley's in your city. Make mental notes of the approach route, who was manning the reception desk and never miss the emergency exits.
Because before you realise it, all roads will lead to (varying degrees) of hell. Anonymous towns can introduce you to blood-sucking zombies or serial killers with chainsaw accessories. Weddings attract auntyjis trying to set you up with their Raja Betas (who might be Norman Bates reincarnates) and Hamley's will just lead to financial bankruptcy sooner than later.
And no, leaving a trail mix of breadcrumbs won't work, as Hansel and Gretel have taught us. Sharpen your photographic memory and ace the art of French exit instead.
Lesson 02: Read all existing AirBnB reviews before settling on your vacation home
Solitude is a double-edged extravaganza, especially during holiday season. We want to escape our bustling city life and incessant push notifications, and lock ourselves in some secluded cabin in the lap of nature with no network.
Before sunset, it feels idyllic, but right before midnight or slightly after, as horror movies have cautioned us repeatedly, things are not the same anymore. Chances are, before sunrise, you will find yourself screaming for help into the emptiness. An empty mind and empty hotels are the devil's workshops; enter at your own risk.
And in case, adorable twins in blue dresses ask you to play with them, run, Leela, run.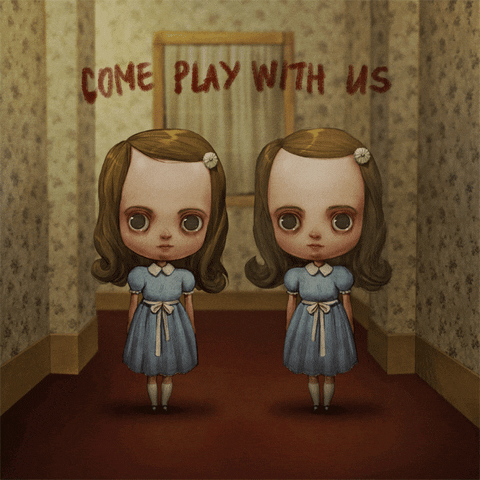 Most importantly, avoid staying in cabins in the woods. The horror trope report suggests either you'll get eaten, possessed, or be coerced by fellow campers who came without snacks to share the burger you drove 60kms for.
Much like mutual funds, read the hotel and cabin reviews thoroughly before confirming your stay. You don't want to be duped into staying in an off-the-beaten-path rundown hotel where the porter steals all your money, and turns you into a stuffed toy for the next set of visitors to pose with.
Lesson 03: Make like mummy and keep a bucket, mop and a full set of Tide pens ready
There's plenty of bodily explosions and expulsions in the horror universe and IRL. Vampires spilling blood, zombies guzzling some more, intestines ripped apart, tears, vomit and so on.
With gallons of bodily fluids being ejected from unidentified parts of the body, rest assured, kaamwali bai and your landlord aren't going to take kindly to your "My friend Rosemary was possessed and her baby is Satan" excuse.
This situation also applies to non-haunted car drives, drunken soirées and that time of the month when the ulti appears without warning, so keep your cleaning equipment stocked up at all times. Especially during house parties and thank us later.
Lesson 04: Don't play board games with super competitive friends or imaginary ones
Popular board games test your long-standing friendships. Some of them didn't survive the obscure Scrabble rules. But on the long run, we reconciled over our equally terrible Pictionary skills. But people need to stop treating ouija boards as board games. Either nothing happens and the spirits ghost you, or something happens and they almost make a ghost out of you.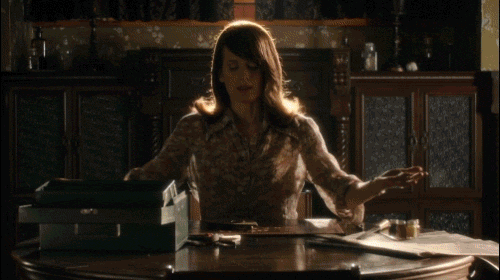 Abort all Ouija missions and stick to regular, tried-and-tested options instead.
For future game nights, call your easy-going cousins, ping your favourite colleagues, and even drunk dial your ex, but never summon spirits, no matter how desperate you are to talk to Hitler in his afterlife.
Lesson 05: Be a team player
Stop being that insufferable, incorrigible adult who never learns from past mistakes. It takes two to tango, and five to kill a monster, Hannibal Lecter, Jack the Ripper and that year-end department presentation. You can't do it all alone, so for your own safety and sanity's sake, stick together.
Erase Scooby-Doo's signature cry, "Let's split up, gang" forever. Bare minimum exposure to horror movies will warn you that it's the worst idea. The moment the group splits up, you find a random decapitated head here, someone else's limb comes flying out of nowhere, and  the spirit tracks you down faster than a pizza delivery guy.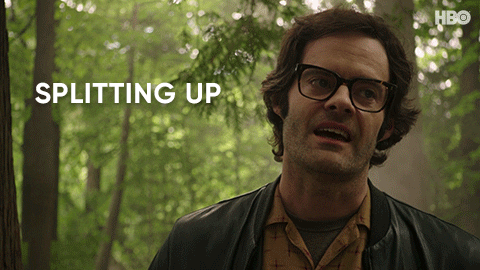 To eliminate your chances of getting killed (by stress) or possessed (by Satan and his excel sheets), just buddy up. Remember, in any situation, the strength of the wolf is the pack, and the strength of the werewolf is spotting you alone.
Lesson 06: Listen to Dad and learn to fix busted tube lights and change car tyres on your own
If you desperately want to shine as a solo star, acquire those life skills your Dad nags you to pick up. The starter kit includes: learning how to drive, change car tyres, fix a busted fuse and unclog the sink.
In nine out of 10 horror movies, the car breaks down in the middle of nowhere, on the edge of the wild, as the sun sets. Or the fuse blows out and you're convincing yourself, "I'm not afraid of the dark." A good Samaritan always turns up out of nowhere to help you out, and you don't second-guess if he is a zombie, a vampire, a highwayman or a psychopath on the loose.
Learning to fix things on your own can help you ward off Satan's henchmen and unsolicited advice. Yet if fate conjures up an Amityville situation IRL, you should know how to turn the contents of your bag into a self-defence kit: charging cables, earphones, pens and quick Ninja moves.
Lesson 07: MYOB is the new BYOB
Curiosity killed the cat, but fuelled an entire genre of horror movies. And unlike the cat who probably had nine chances before striking out, humans don't enjoy that privilege. Scary movies remind us to Mind Your Own Business, and refrain from poking around in other people's businesses, graves, properties and affairs.
You hear thudding and furniture being moved in your neighbour's house at an ungodly hour? That's probably a murderer who knows what you did last summer. Your little niece is screaming your name when she's supposed to be visiting her dadi? That's only Samara, go back to sleep.
You're stalking your coworkers during office hours and hear a door swing open behind you? Don't turn around, that's Annabe… oops, no it's your boss. Kindly go back to work. Except for this rare scenario, you should invest in a noise-cancelling headphones and keep distractions at bay.
Lesson 08: Don't drop your guard around kids, ever
Children are unwitting assistants in all manner of unearthly activities.  Horror movies have, time and again, shown us how vulnerable kids befriend imaginary beings and immediately get possessed. Or they bring home a red-headed doll and turns out, the doll is possessed.
Or they are literally the antichrist and, you guessed it, passing out possessions is a favourite past time.
And it's not all fictional. Look around, and you'll see mini Sharmaji's idea of paintball is throwing water balloons at you a fortnight before Holi. Khan Junior has a knack of ringing the bell and scurrying away before your tired legs can answer the door. And the worst of all, answering Besharam Bittu's innocent request "Aunty, can you please open this box for me?" only to have rubber snakes unleashed at your face.
We recommend exercising caution, because it's OK to admit you're not smarter than paanchvi pass kids.