Lockdown diaries: What your cat really thinks about you working from home
Please take your 'new normal' out of her personal kingdom AKA the apartment you pay rent for
In Lockdown Diaries, we're turning the spotlight onto the new dynamics of traditional relationships, and how they've evolved in social isolation. From saas–bahu and parent-progeny to cat-human slave, these are the relatable stories of people (and pets) who've been through the grind and come out the other side.
Nikhita Arora, 25
Human slave 
I adopted Stitch when she was three weeks old. She was scrawny and almost hairless. Today, she is 13 months old, has a "fat pouch" (that's actually what they call it) and a disproportionate head-to-body ratio.
When the lockdown was imposed, I was stuck at my boyfriend's place (he lives with his parents) for about a month. My biggest problem wasn't the 33 sasuraal jokes a day I received on WhatsApp, but the guilt of not being with my cat.
I knew she was well cared for, but I had that "I don't want to miss milestones" anxiety. I'd dream about her, FaceTime twice a day, and pester my flatmates (also co-parents) by asking for a gazillion updates.
When the day finally came when I would see her again, my boyfriend was mildly offended by my enthusiasm to leave.
I came home and squished the life out of her, and she responded by adding a few new cuts to the abstract art she's been creating on my arms. My normal was restored.
Now she spends the days relentlessly trying to wreak murder and mayhem, and her targets range from our tomato sapling to baby lizards to my wardrobe.
She also likes to tap dance on my computer keyboard, leaving my colleagues to wonder if I'm drinking in the AM.
My relationship with my kitten has evolved over this lockdown, and here are some things I've learnt:
My cat might be the devil.
Anything and everything that is edible, if left unattended, will either be toppled over or polished off.
Truer words than "Blue eyes hypnotise, teri kardi hai mennu," have not been uttered. I am powerless in front of her pristine blue eyes and cotton-candy pink nose. I can't, I just can't.
Also, Stitch might think I don't notice when she cosies up to me and sneaks under my blanket for cuddles in the middle of the night, but whatever her little kitty brain might think, I am at the end of the day her mother, and I know her inside out – from her upturned elf-like ears to her marshmallow-like toe beans.
I've now officially turned into my mother, popularly referred to as Stitch's nani. Send help.
Stitch, 13 months
Cat overlord 
I'm adopted. I found out early on when I noticed my family lacked tails, and landed on their bums every time they fell. Also, they're intellectually inferior.
Evolution hasn't been as kind to humans as it has been to us cats. But I love them anyway — sometimes as often as twice a month.
This cat wants to know – Who pressed paw-se?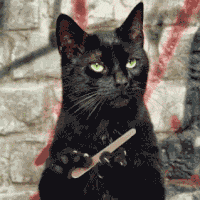 Everything was going as per usual. I was hustling between afternoon naps, regular grooming sessions, work meetings with the crows on my balcony, and meticulously transporting clumps of mud from the potted plants to under my human slave's pillow.
But, things suddenly took a turn for the worse a few months ago. It's been 13,13,124 days and the humans haven't left the house.
Simple creatures, they seem to be having trouble adjusting.
They spend their days staring at flashing lights from screens – big ones, small ones, and ones strapped to their wrists. The times they are brave enough to step out, they cover their faces out of fear of being recognised.
I've tried to help pry them away from their screens with gifts of string, newspaper balls, and even a decapitated lizard, but nothing seems to be working.
It's infuriating because my two-day work week is now a 24X7 marathon of chasing brooms, running over keyboards to 'accidentally' delete presentations, and latching on to exposed ankles with my claws.
Their non-existent social life has made matters worse and we no longer play my favourite game: hide and sleep. That's where I find a dark corner to hide in, then fall asleep. I win when the frazzled human slave screams my name desperately, believing I'm lost forever, and has to rattle the treat box as a symbol of her defeat.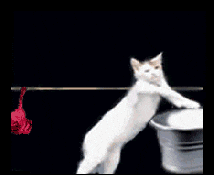 Still, as the natural leader of the house, I'm trying to stay paw-sitive.
To ensure that I don't have to sacrifice my 23 beauty naps, I've devised a foolproof plan to trick the humans into leaving me alone.
Here are some of my expert tips.
To teach them the art of personal space, simply roll around in the compost pit. That makes them crinkle their noses and run away. This sometimes leads to bath time, but that's when you let your inner Wolverine loose.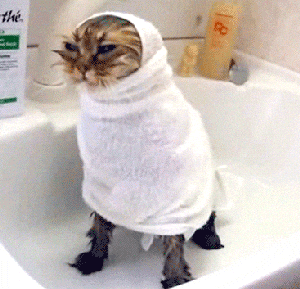 An early morning purr, and some midday snuggles can add up to lots of extra treats and the baingan bod you've been aiming for.
Resort to the ultimate cat hack — the power of the boop-able nose — whenever you're caught in the act. Whether snacking on Shyam the Succulent, destroying the pile of freshly folded laundry or using their brand new Louis Vuitton as your scratch pad, this works every time.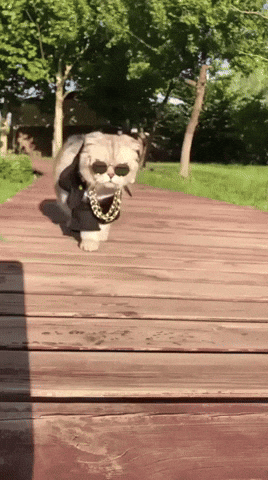 WATCH NOW: Everything you've ever wanted to ask an animal communicator