Representative image: A still from Wake Up Sid
7 fun activities to master that don't involve screen time
Lose that phone and your Netflix password
My eyes have developed circles darker than my future. I'm crying. And nobody cares because I'm simultaneously chopping onions. It's my disguise and therapy, as I try and survive three weeks of lockdown.
Mandatory eight hours of work-related exposure to the screen has terrorised my optic nerves to the point of no return.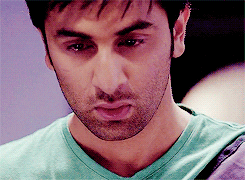 My screen time has shot up by 37 per cent since the lockdown began. I've been binge-watching shows, jumping from one YouTube video to another, socialising for hours via FaceTime, and inexplicably taking countless selfies with the Prime Minister filter on Snapchat.
Last week, when my vocal workout of karaoke-ing We Didn't Start The Fire on an app made me dizzy and gave me a parched throat, I decided to call it quits.
I'm now on a quest to kill time with free-of-screen activities.
While some of these tasks have made my mom proud, others have given my bookshelf a much-needed makeover and turned me into an amateur MUA.
These seven activities will free you from the shackles of screens for at least some hours and energise those brain cells screaming for help.
Fun activities to reduce screen time during lockdown:
Label pantry dabbas and chop vegetables:
Deepika Padukone paved the way when she labelled her pantry cart (and husband). With a lot of help from my mom, I have now become the in-house dal expert, and can distinguish between chana, moong, urad, masoor and the lake in Srinagar.
You can take up this task to upgrade your ghar ka khaana intel, and put an end to all your dal- and spices- related emergency calls to Mummy.
Attempt the winged eyeliner: 
Last year at work, I was cajoled into making a fool out of myself on camera when I tried to perfect winged eyeliner. After that disastrous comedy of errors, I thought I'd learnt well.
I rediscovered my incorrigible and non-existent makeup skills again last week.
The good news? This task kills a couple of hours as you paint on that tiny canvas, and another three as you clean up.
If screen time didn't kill me, this almost did. Will give it another shot when I feel deathly bored.
Organise bookshelves: 
I grew up believing in two Bengali superstitions: 3 is an unlucky number, and don't count the number of saris you own. I've modified the second diktat slightly — it's ominous to count the number of books you own.
Over the years, my bookshelf transformed into a precariously risky Jenga tower. But it wasn't until I was struck by lockdown, that I took notice of this hazardous real estate in my room.
The fixing process is a day-long activity. There are more ways to arrange bookshelves than there are number of excuses to bunk work — arrange them alphabetically, colour coordinate the spines, group them according to genre or sort them by their height.
This exercise was supposed to calm me down; however, it left me agitated when I realised that books were missing. I spent the next three hours tracking down the thieves who'd borrowed and never returned them.
Post-modern nail art:
In a parallel universe, some of us budding artists have been inducted into MoMA's permanent collection.
IRL, I am struggling to tell the difference between turquoise and cerulean.
But that assessment should never come in the way of trying. Since everything micro is in vogue – micro bags and micromanaging – I found a micro canvas for my next masterpiece: nails.
All you need is some confetti, top coat, base coat, toothpicks to stick those tiny beads, nail paint and Viswanathan Anand's patience.
Beginners can attempt to paint droplets, because, duh, they don't conform to shapes. At worst, you can sign your nails up for the online Rorschach Ink Blot test kit.
At best, you'll come out of lockdown, armed with a new skill.
Building blocks or jigsaw puzzles:
Sometimes friends can have twisted ideas for birthday gifts. A 1,000-piece Eiffel Tower puzzle is one of them.
Tons of minuscule identical iron pieces nearly triggered my migraine the first time around, but during lockdown, they kept me hooked for days.
Find those old puzzle boxes or Lego blocks, and do as Ed Sheeran sings, "I'm gonna pick up the pieces and build a Lego house. If things go wrong we can knock it down".
Don't blame us if your partner throws a fit like Victoria Beckham did when the hobby quickly turns into an obsession.
Paper, reuse them all:
Grab that glue gun, some old papers and go pew, pew, pew. Lockdown has given us the opportunity to make all the greeting cards and mood boards in the world.
I've stuck to designing postcards because there's nothing like surprise snail mail arriving at your doorstep to simply check on you.
You could also dive into the old pile of magazines and newspapers to indulge in some collage making, or learn how to make a pop-up card.
Ace the art of taking power naps:
If you're angry and you know it, sleep it off. If you're tired and you feel it, sleep it off. Master the art of taking naps. My boss is on board with the idea of stealing a 45-minute nap during work days as well.
And when the boss approves, what's stopping you?
Find the fine line between seven hours of REM sleep and 30 minutes of power nap, to stay energised this entire lockdown, and keep your screen time in check.