Representative photo: Pexels
Oops, guess you're not a Capricorn anymore
Is hiss-tory in the making with the appearance of the 13th sign?
The internet has just woken up to a world wide web of errors. Errors of celestial proportions causing grave existential and identity crisis. Our stars are not our stars anymore. Or so it seems.
It looks like the constellations were travelling in a packed Mumbai local, and this noob called Ophiuchus (with its snake) squeezed in to find that fourth seat in a first-class compartment. And just like that, the Zodiac Gods found a new star named Ophiuchus. Astrologers decided that those born between November 29 and December 17 need to giddy up and learn to pronounce your new ruler's name.
Well, that would be me, and I am shattered. ONCE AGAIN.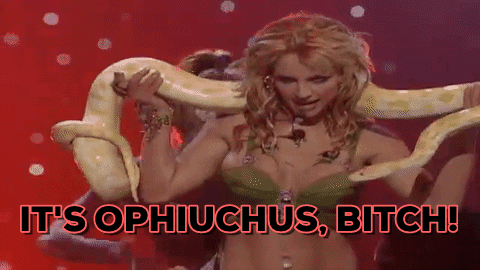 I say "once again" because Ophiuchus – the Serpent Holder/the Snake Bearer is old news. Ancient Greek news, to be precise.
It makes a fleeting appearance on the internet every now and then, ruins our day, makes us question our Zodiac identities, and gets lost in space. Only to appear once again when Twitter is bored of the same old news and trolls. It's a loop more confusing than Mercury's retrograde movements or Saturn's return.
Ophiuchus – the true story
Before you hastily replace your Scorpion tattoo with a snake or stop wearing orange on Wednesdays, allow us to clarify. While astrologers claim to have added this 13th zodiac once the constellation was discovered, the change has no real bearing on our signs.
American space agency NASA has not ruined your life with "the astrological update". Constellations remain unchanged. And most importantly, Ophiuchus is an ancient constellation, identified by the Greeks several centuries ago.
Remember: Astronomy is not astrology.
NASA claims that the Babylonians, who used a 12-month lunar calendar around 3,000 years ago, were aware of this 13th constellation. But they left out the Ophiuchus (and other less prominent constellations) as they could not accommodate it in their calendar.
"They [the Babylonians] divided the zodiac into 12 equal parts — like cutting a pizza into 12 equal slices. They picked 12 constellations in the zodiac, one for each of the 12 'slices'. So, as earth orbits the sun, the sun would appear to pass through each of the 12 parts of the zodiac. Since the Babylonians already had a 12-month calendar (based on the phases of the moon), each month got a slice of the zodiac all to itself," NASA noted in a blog earlier this year.
Ah, bechara, neglected Ophiuchus. No wonder it tries to make an earth-shattering appearance every now and then. Fortunately, the internet is blessed with Ghajini's memory, and the moment Ophiuchus is out of sight, it's out of our minds too. Thus we get paranoid every time someone name drops the Serpent Holder (every two years, on an average).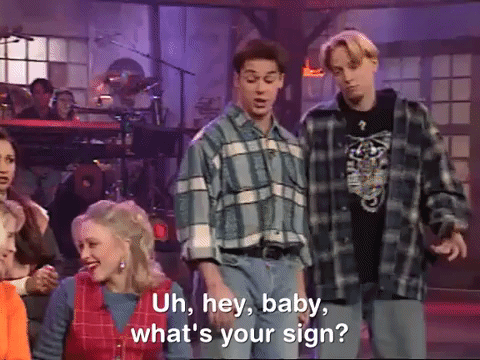 Finding Ophiuchus 
For fun, though we donned our Zodiac hats to psychoanalyse the Holder of the Snake. Judging by the name and movements alone, we have drafted some seminal characteristics that Ophiuchus would manifest in people — in a parallel universe, of course:
Ophiuchus-ians or Ophiuchus-aurus are loners who suffer a severe case of FOMO. You don't have luck on your side, and are often misunderstood. You are a seeker of justice, and we are sorry to say, but you won't find any here. Not on Earth at least.
Earthlings are known for our paralysing fear of the unknown and we resist change more vehemently than we resist Zodiac signs guiding us through lives. We don't want a 13th sign.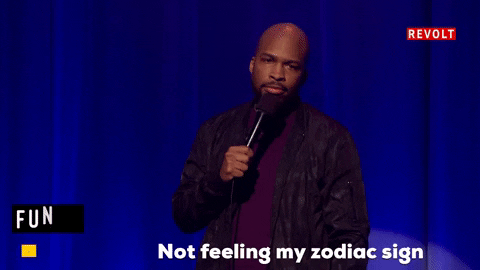 But take a breath before you grudgingly decide to laser off your Crab tattoo and hear American astronomer Phil Plait out, "The thing is, there are more than 12 constellations the Sun can pass through. Some are smaller, or have fainter stars, so they get ignored (By some counts, there are as many as 21)."
Turns out, it's all about the survival of the brightest.
We're inviting you to join Tweak Connect, our private community of like-minded women, where you can make friends and freely chat about the relationships that rule our lives — from partners and parents to work colleagues and BFFs. Join here.