Representative photo: Juliano Astc/Pexels
This Sagittarius gift guide will make you go, "Who needs this?", but your friend will love you for it
PS: Throw in some extra attention too
Your Sagittarius friend is a fire emoji in the disguise of a human being. Armed with burning optimism, they provide entertainment with their routine clumsiness (think falling off a stationary chair), and five drinks later, they tap into their philosophical side and serve you some Rumi-meets-Mirza Ghalib gyaan to fire-fight your life's problems. You may have to put in extra effort to keep up with their explosion of energy, which is why we've curated a Sagittarius gift guide since these excited souls have already planned their birthday and sent you three reminders.
It helps that Sagittarians aren't materialistic Monicas, so you won't see any year-end holes in your pocket either.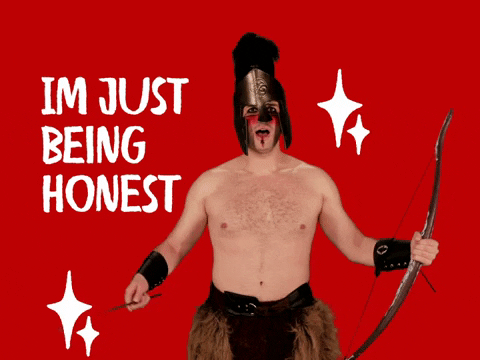 Their passions, obsessions and likes change every week, and it doesn't help that they are alien to the art of diplomacy. These flammable drops of Jupiter are casually honest and often unfiltered. Chances are, if they don't like the gift, they'll just say it, not with any malicious intent, but with Sheldon Cooper's matter-of-factness.
The best way to avoid an awkward moment? Bookmark our Sagittarius gift guide.
Cut their sharp tongue some slack in their birthday month, appreciate their daily humour, and shower them with attention. A dollop of thoughtfulness (throw in a personal note; they will find it cute, and frame it later) will go a long way, but the key is to find the most obnoxious gifts that make you go, "Why would anybody want this?"
Well, they'll give you 13 reasons why, and then some.
The Sagittarius gift guide to entertain the jester of the zodiac
For the ones with the flippant thoughts
The archers gallop from one offensive thought to another, smashing sanskaari ceilings and causing acid reflux just by being themselves and 'keeping it real' at family brunches. Introduce the in-house Cards Against Humanity (CAH) champion to Cards vs Sanskaar, a desi version of the tongue-in-cheek game which will let their sassy spirits fly without bruising egos or hurting filial sentiments.
The official site describes the game as "Born in the land of sanskaar, an effin' easy card game for rebels", and touches upon desi issues covering entertainment, politics and 'society wale' opinions. The not-so-sanskaari Sagittarian is going to love you for this.
Cards vs Sanskaar; ₹1,399
For the ones with a penchant for pendants
As the Sagittarian flits from one gathering to another, let them shine on with this elegant rose gold pendant from Fossil. Their zodiac emblem, the archer's bow, forms the statement centrepiece, and it's further accentuated with stones to add a hint of opulence.
Since they aren't fans of spending hours choosing their outfits as they are perpetually on the go, they'll make this a one-pendant-fits-all-look accessory.
Fossil; ₹ 2,097
For the adventure-seeking souls
This one is for keeps, and you can buy yourself a copy too. In 2014, Slovakian artist Martin Vargic designed the 'Map of Stereotypes'. The cartographic project plotted how Westerners view the world — UK is loaded with tea leaves, Canada means ice hockey and wild moose, USA is projected as 'Liberty of rich white guys' and so on.
In his book, Miscellany of Curious Maps, he has designed a series of visually stunning and clever maps documenting the global cultural differences: the music scene, the gastronomic cultures, the closets of the world and more. A humorous section of mini maps also showcases bizarre data like the probability of getting struck by lightning, average penis length and more.
The adventure- and knowledge-seeking Jupiter folk will sink into this book and either plan their next trip or turn some bits of the book into a creative tabletop for their room. Either way, they'll obsess over it.
Amazon; ₹2,454
For the forgetful Archers
Sagittarius is notorious for leaving tasks unfinished, jumping from one passion project to another ephemeral obsession within days and gets bored faster than you can spell 'bored'. If any zodiac sign needs a planner and the apps that act like a mummy to help them navigate their life, it's Sagittarius.
Gift them a yearly planner to take stock of all those passion projects they have forgotten and the daily tasks to stay on top of the game. This may also help them remember your birthday and plan in advance.
Odd Giraffe; ₹1,699
For the sleep-deprived busy bodies
The ever-busy Sagittarius desperately needs a lesson in sleep hygiene and this 100% natural eye pillow can teach them the same.
Filled with lavender and rice, it also doubles as an efficient agent of aromatherapy. Gift them some much-needed R&R and help them meditate, reduce stress and escape to Dreamville.
On A Healthy Note; ₹535
For the sentimental Sag
Sagittarius famously suffers from the Peter Pan syndrome; they refuse to grow up. If they could, they would not want to grow old either. They love to hoard things that remind them of the good ol' days — cassettes, a Sony walkman, their first school bag, restaurant bill from their first date and so on.
This portable video game preloaded with 400 retro arcade games, including Super Mario and Bomberman will keep them busy for most upcoming weekends. Gift them some competitive nostalgia, but be prepared to lose, because archers can be rather sore losers.
Sugarbox; ₹1,200
For the archer's self-care Saturdays
These social butterflies have never felt as suffocated as they have in the three quarters-long lockdown. They were the first ones to create social bubbles and started hosting weekend parties. And as lockdown eases, they are flying back to their socialising ways, sometimes, hopping from one house party to another, in their neon-tinted PPEs. And as a result, they are again losing sleep and ignoring self-care Saturdays.
The Dermalogica MultiVit Power Recovery Masque infused with botanical extracts and vitamins will take care of them without eating into their Happy Hours.
Nykaa; ₹4,100