Representative photo: Dil Dadakhne Do
Social isolation is every Indian parent's dream come true
Until it turns into our worst nightmare
As we navigate our way through social isolation, don't be surprised if Oxford chooses it as the phrase of 2020. But Barjatyas of Bollywood and our sanskari parent brigade have found a reason to smile even in these stringent times of Covid-19.
Social isolation, in more ways than one, has become a dream-come-true moment for Mummy-Papa as it finally gives them more face time than FaceTime with their progeny.
There's no room for resistance anymore.
My mom is so happy that she's even risking using her Corelle 6-piece dinnerware for lunches now. Yes, the crockery that's saved only for special occasions.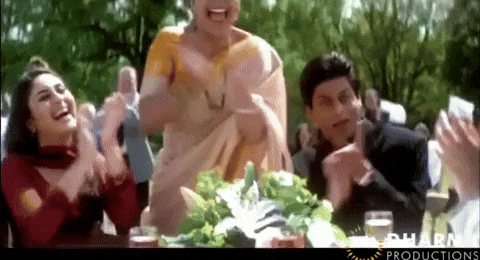 Fam-Jam is the flavour of the month.
Zomato and Swiggy are off-limits now, and your dabbawala is also working from home.
The parentals can't be more pleased that you're forgoing Subway in favour of homemade saag. Dinner table conversations restrict themselves to the safe territory of the not-so-safe Coronasphere.
The first week's menu also features all your favourites from gajar ka halwa to Butter Chicken.
But as the stockpile of veggies include cabbage, karela and lauki, the happy hours at lunch and dinner are soon replaced by your hate list of vegetables.
Imagine living on lauki sabzi and roti for four long days. A hunger strike will soon seem more appetising.
Social isolation, the cure for insomnia
You natural sleep cycle is restored again.
Millennials bid a painful goodbye to nights out and Saturday night fevers. Gharwaale rejoice this forced socio-behavioral change, albeit for a few weeks.
Don't be surprised if you parents barge into your room and break into an impromptu, "Party rockers in the house tonight, Everybody just have a good time."
Yes, make the most of this time. Introduce your folks to some cocktails. No, not the LIIT. Go slow with a diluted Mojito. By the end of this isolation, you'll be drowning in Cosmo, or if things go out of hand, Jaegerbombs will come to your rescue.
PS: Do stock up the cellar while parents are busy buying rajma and chawal.
House rules in place
If COVID-19 has taught us anything, it's the importance of personal hygiene. Indian moms have been harping on since the beginning of time about bathing twice a day, changing into home clothes and washing our hands. But, obviously, we need a virus from China to teach us Life Lessons 101.
Nevertheless, it's going to make our folks happier than our anxiety-inducing productivity at work.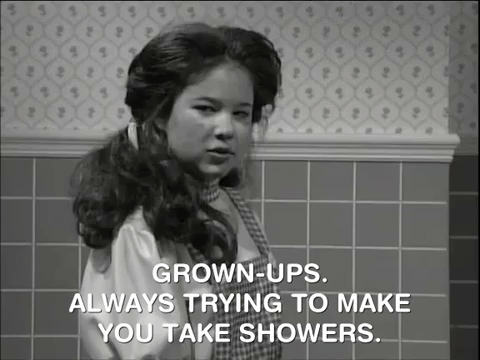 This is the end
When the honeymoon period of this social isolation reaches its tether end, members of the family will have run out of ways to laugh at WhatsApp forwards.
You'll sabotage family equations by blurting out things you're not supposed to say when your Mom forces you to talk to random relatives on phone calls.
All meals will feature the same dal-chawal because you've run out of snacks in the first week of social isolation.
Your WFH station will shift from your desk to your bed. You won't be able to differentiate between a power nap and a post-lunch food coma anymore.
It's a recipe for disaster for everyone. Some may even be driven to the point of confessing their hidden vices to their parents — smoking, drinking and the like. On the upside though, nobody will threaten to throw you out of the house at this point.
In a bid to protect everybody's sanity in the long run, this is a plea to sincerely isolate immediately. It's the only hope to contain the virus, so that we can step out of the house sooner and go about our lives without hurting filial sentiments.
Because a meme shared by a friend summed up our feelings pretty accurately: