Representative photo: A still from Queen
The break-up autopsy: surviving the six stages of a split
Go from binge-listening to Arijit Singh to feeling alright, alright, alright
Finding a good partner is like winning the lottery. Most of the time, you have no idea how you got so lucky, and everyone else wishes they knew your secrets.
But relationships, like mutual funds, are subject to market risks – infidelity, mistrust, miscommunication, geography and 2,343 other clauses could lead to a break-up. Unfortunately, there were no offer documents to read before investing.
When those promises of Qayamat Se Qayamat Tak don't materialise, we might fall into familiar patterns — blocking them on social media, burning evidence of their existence (photos, clothes, hand-crafted cards that looked like a two-year-old made them but we gushed over anyway), getting a 'new me' makeover…
We hear you go, "Been there, destroyed that."
Clinical psychologist Prachi Vaish weighs in, "There are distinct phases that someone goes through during a break-up, but there isn't a specific chronology. Sometimes, there may be acceptance before you return to the other painful stages. Emotions fluctuate."
Breaking down the stages of a break-up:
The one where you believe it's just another lovers' spat:
You've been through worse, and this may be an argument blown out of proportion, but you believe you'll be back Break Ke Baad.
"Our break-up happened after five years. He cheated on me. Initially, I tried to be the bigger person and forgive him to work things out. I was afraid I wouldn't find anybody else. But honestly, the sooner you accept reality, the sooner the healing process can begin," says Gwen D'Souza, 24.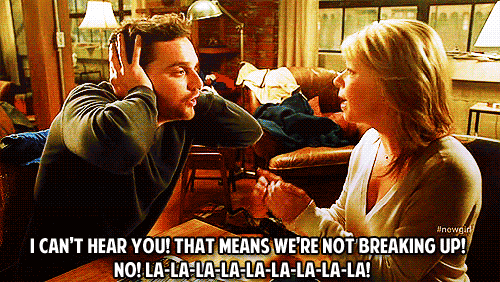 Take an objective stance and compare how your relationship used to be to how it is right now. Just because you're aching for normalcy or mistaking the break-up for a 'break', doesn't mean you close out reality and dismiss what your partner explicitly wants, or what you need.
BFF pro-tip: "Close friends can initiate this process too and help the person going through the break-up to objectively deal with the situation," says Vaish.
The one where you become an Angry Bird:
Now is a good time to invest in a punching bag or to start kick-boxing. Embrace the anger — because facing the reality that you were wronged, or that you have to start over, yet again, can be infuriating.
Find cathartic ways to release your anger. Yes, smashing mugs counts, as long as you clean it up.
Sometimes, bumping into them accidentally or seeing their new partner can trigger a rerun of this phase.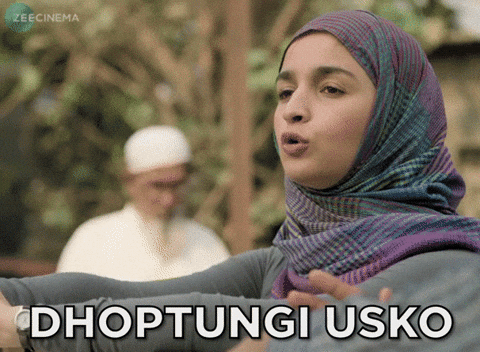 "It took her five days to get into a new relationship after our four-year relationship ended. I was infuriated. I hid all her photographs and sent back her things," says Rrivu Banerjee, 25. "It helps to actively channel aggression elsewhere. I became a workaholic. Well, it helped me during my appraisal."
"I was angry for a long time because I felt I had been 'rejected'. Once I stopped obsessing over the thought that maybe if I'd been 'better' or 'different', he would have stayed — I'm awesome, and sometimes things don't work out — that realisation helped me get through," says Lamiya Chitalwalla, 24.
BFF pro-tip: Keep an eye out for your friend's cravings and mood swings. Keep a distraction plan in effect as soon as they get into the angry mode. "Your friend is missing the company of someone who made him/her happy. Do small things for them. Schedule spa dates, movie nights, whatever makes them happy," says Vaish.
The one where you up your social media game:
If it's not on Facebook, it's not official. This is when you gather the meagre remnants of positivity, bombard social media with #NewMe posts and gather crowd support. You're rising from the ashes — an improved phoenix.
A new haircut, new abs, a never-seen-before post-break-up avatar. The show must go on. And sometimes this includes hiding subtle messages on social media, for the ex to pick up on. We're all guilty.
"A lot of my Instagram posts were about different incidents that led to my break-up. Maybe they made her understand what I went through," says Rafaa Dalvi, 29.
It's hard to get the ex out of your mind, but take it one step at a time.
Vaish says,"Promise yourself to do at least one thing during the day that makes you genuinely happy and wasn't something you did with your ex. At night, fill out a gratitude journal with things that made you happy that day. Do this for three weeks. You'll be amazed at the transformation."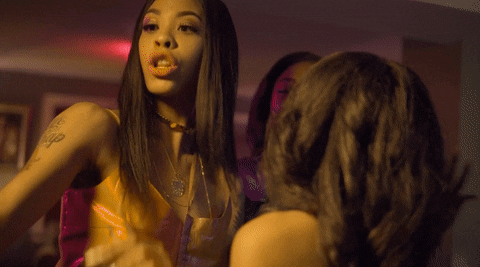 The one where you're still hopeful:
When the newness wears off, and you return home to nobody, the demons come chasing. "Who am I doing all this for? I am still lonely. This is how I'd feel even after faking happiness on social media," says Drishti Rawal, 31.
It's time to make that last-ditch effort with the last ray of hope you have. "It's the stage where you entertain really outrageous thoughts about how to force them to like you again. I know someone who would call up her ex's mom to chat and share all the updates on her life hoping they would be relayed to him," says Rochelle Pinto, 32.
In this phase of your break-up, you become a playwright and inject some more drama to your life. After you stage public run-ins at your old haunts, you might try to casually comment on their Instagram posts or send them a few random texts to gauge their tone and response rate.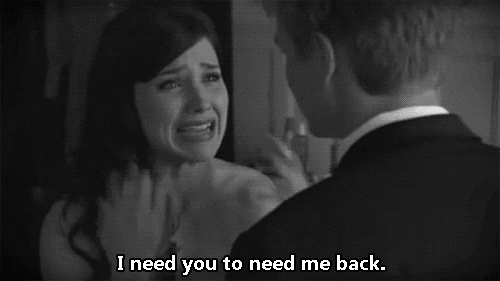 You look back at all the memories to sink into further sadness.
"Suddenly, I was living in nostalgia and boring all my friends with the same details over and over again before a couple of them started avoiding me. I can look back and understand how annoying I used to be," says Saumya Tiwari, 30.
That's when you give yourself the reality-check: They aren't coming back. No matter how close you are to their mother. You broke up for a reason (or 8) and it's time to acknowledge (again) that you are never, ever, getting back together.
And when that reality sinks it…
The one where you become Devdas:
You're finally here. You have accepted that you are single. Cue the boyfriend bonfire. Or many, many girls nights.
Welcome to self-destruction aka Mad Max Fury Road. Alcohol saves the day, and crying is your only pastime. Literary nerds will go the extra mile to recite Sylvia Plath.
And the lachrymal glands begin to malfunction — at work, at home, while talking to the sabziwale bhaiya. He may pity you and give an extra kaddu. 
You're playing Arijit Singh's playlist on loop for weeks hoping that "Ae Dil Hai Mushkil" will rescue you.
"If you feel that two nights of binge drinking is going to make you forget your ex, by all means, go ahead. It won't make you forget, but it will remind you how horrible hangovers are and while you're puking in your toilet bowl, you'll promise yourself 'never again'. That's how you'll purge," says Vaish.
To deal with memories, she recommends a Relationship Burial Ritual. Collect everything in a pile and burn it. Take the ashes and bury them in a new potted plant. "This psychological cleansing ritual will heal you and remind you that beautiful things can grow after the old ones have been buried," she adds.
Here, you're also most likely to drunk dial or drunk text the ex on simultaneous nights. Keep your friends close and BFFs closer.
"Have designated friends you can call when you feel the urge to call or text your ex. They know what you're going through and have pledged their support. Nominate more than three ideally, so you're not chewing one person's brains the whole time," says Pinto.
BFF pro-tip: A sneaky tactic includes changing the ex's number with yours on their phone, so when they drunk text/dial, it reaches you and they don't end up embarrassing themselves. If they want to smash the ex's car, give them a bat and take them to a junkyard to smash other things.
The one where you accept the world isn't over yet:
And so the emotional cardio ends. You're probably broke from all those nights of raging and stress-eating. And your heart's exhausted, too, after releasing all those pent-up emotions.
One fine morning, you wake up to a mild sitcom again. The nightmare recedes. You accept the reality of the situation, take a deep breath and pull yourself together.
As most life coaches and dadis say, time heals everything. The residue of emotions exists, but it doesn't hurt anymore. You can visit your ex's neighbourhood without feeling that sudden rush of blood.
"Acceptance begins the day you realise that your past with them was more beautiful than your present with them," says Srishti Jayin, 29.
Moving forward means putting yourself first and focusing on personal growth and learnings from your relationship. And on this road to recovery, you realise you don't need a partner to complete you. You're more than comfortable going solo. 
WATCH NOW – How to bring the spark back in your relationship