Stills from Omkara, Macbeth
To see or not to see: 12 movies inspired by the work of William Shakespeare
Contemporary re-imaginings that prove the Bard's work in any other form, is just as much of a treat
Friends, Indians, countrymen, lend me your ears. Turns out, most of us have been victims of literary Stockholm Syndrome. We haven't met our tormentor. He time-travelled a few centuries from Stratford-upon-Avon, and London, and buried his cruel intentions under flowery sonnets. He snuck into our classrooms, found us at the cusp of adulthood, and ruined our lives.
Okay, that may be an exaggeration. But he did try his best to ruin our grades and drowned us in an Old English pool, to rot alongside 'Thine', 'Thou', 'Thy', 'Lo and Behold' and more. Our literary persecutor is every English teacher's crush, Grammarly's notorious member for using outdated vocabulary, and our favourite object of love-hate relationships, William Shakespeare.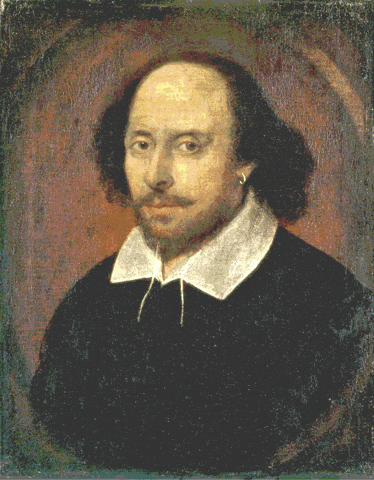 Nonetheless, his work, often problematic (looking at you, The Taming of the Shrew and The Merchant of Venice), has stood the test of time, in broad strokes. Sure, his passionate young romances led to tragic endings and plays of power reduced bechara protagonists to serial killers – Hamlet, Macbeth, Henry V, Titus Andronicus, and so on.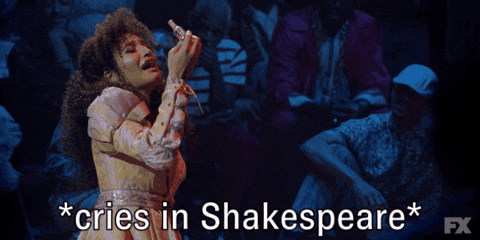 But as Allan Craven, dean of College of Fine and Liberal Arts, University of Texas, says, "Ghosts, political intrigue, murder plots, nations at war were on people's minds at that time. Humans still experience love, loss, betrayal, war, humour and tragedy, which gives Shakespeare a foothold in modern times." These enduring themes still resonate, in our modern watchlists, booklists, and life.
In fact, Craven says that we are doing it the wrong way if we are trying to understand his plays just from books and classrooms. Shakespeare's source material is designed for adaptation, and filmmakers know it too well. (Just ask the creators behind 831, and counting, Shakespeare-inspired adaptations)
On Shakespeare's 457th birthday, also his 405th death anniversary, we turned the spotlight on the whopping 1,588 writer credits on his IMDB page and are celebrating the Bard's birthday with the ultimate William Shakespeare watchlist.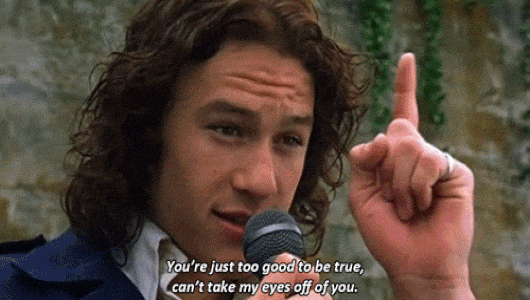 If you're debating over whether to read his layered, controversial plays, we suggest you give yourself the visual experience first. To make it a balanced list of popular ones as well as off-beat titles, we skipped a few crowd-pleasers. 
The conspiracy theorists who are debating over the authorship of the Bard's work, fan your brain with Anonymous, the 2011 movie by Roland Emmerich, which claims that William Shakespeare was a fraud, and that a certain Edward de Vere is the true author of his plays.
PS: Spoiler alert for those who haven't heard the twists and turns in Shakespeare's greatest works.
12 films that act as your guide to the best works of William Shakespeare
Macbeth (Macbeth), 2015
William Shakespeare ensured there's no consideration for the faint-hearted in this drama of ambition and manipulation. Valiant Scottish general Macbeth receives a prophecy from a trio of witches that one day he will be the king. He is driven to murderous action by his manipulative wife, Lady Macbeth, and slips into paranoia, and murders his king on his quest for the throne, but not without suffering personal losses.
Australian director Justin Kurzel's adaptation set in the 11th century Scotland stays close to the source material.
Ran (King Lear), 1985
Language: Japanese
In the OG plot, ancient Britain's King Lear divides his kingdom among the two daughters who patronise him and banishes the third one who actually cares. The two disrespect Lear, driving the king mad and he leaves the house during a storm. Learning this, his banished daughter comes to rescue the father with her army, gets killed, and, one by one, the family falls prey to a murderous chain reaction.
Legendary Japanese film-maker Akira Kurosawa reimagined this as a Japanese war drama in Ran. 
Set in 16th century Japan, Hidetora Ichimonji (Tatsuya Nakadai), an ageing warlord divides his kingdom between his three sons. Taro (Akira Terao), the eldest son, receives the prestigious First Castle and leads the Ichimonji clan, while the other two (played by Jinpachi Nezu and Daisuke Ryu), are expected to support their older brother.
We are looking at property disputes, dysfunctional families and sibling rivalry – do these issues even go out of fashion? Ask your dadiji for the only sahi jawab.
Watch on Google Play
The Hungry, (Titus Andronicus), 2017
Hell hath no fury like a woman scorned – William Shakespeare took this sentiment too far in this savage revenge drama. Roman general Titus decides to sacrifice the son of his enemy, the Goths and the Queen of Goths pleads for her son's life, but in vain. So she sets out on a brutal mission to avenge his death.
Bornila Chatterjee's The Hungry is an homage to the Bard's most disturbing play.
The film opens with the suicide of Ankur (Suraj Sharma), son of Tulsi Joshi (Tisca Chopra). Two years later, Tulsi is set to marry Sunny (Arjun Gupta); their wedding will unite two families in a business merger, and Tathagat Ahuja (Naseeruddin Shah), the father of the groom is immensely pleased.
As the wedding preparations unfold, Tulsi's all-consuming revenge plan results in a series of macabre deaths that unfold to reveal what really happened to her son.
Revenge, as newspaper headlines have often reflected, is widespread. Mass shootings, murders, all stemming from revenge shows that the emotion runs deep, and becomes more gruesome with changing times. Like Shakespeare, our filmmakers are holding up the mirror to this ugly reality of our society.
Watch on Prime Video 
Hrid Majharey (inspired by Othello, Macbeth and Julius Caesar), 2014
Language: Bengali
Director Ranjan Ghosh took his obsession with the playwright a step ahead and borrowed from the jealousy-driven drama Othello, the blinding ambition of Macbeth and added an element of mystique with the soothsayer from Julius Caesar.
On a rainy night in Kolkata, Abhijit (Abir Mukherjee), a maths professor meets cardiologist Debjani (Raima Sen). Sparks fly. A soothsayer at a restaurant makes ominous prophecies to Abhijit. An outsider creates limitless jealousy and envy in Abhijit's mind, and as their love story progresses, the rational minds succumb to the tragedy of faith and become the victims of their own choices and thoughts.
Hrid Majharey doesn't celebrate a single play, but pays homage to the brilliant timelessness of Shakespeare's understanding of human emotions. In that sense, William Shakespeare would love this cocktail of emotions, and just ask us to take the soothsayers seriously.
Watch on Mx Player
Romeo + Juliet (Romeo and Juliet), 1996
Offsprings of two warring families in Verona, Italy, meet each other at a masquerade ball – Romeo Montague and Juliet Capulet. The protagonists fall in love, plan to elope after faking suicide. We all know what happens due to crossed wires.
But director Baz Luhrmann's Romeo is street smart.
In modern day Verona Beach, California, Capulet and Montague are business rivals. Romeo (Leonardo DiCaprio) wears chunky gold chains, psychedelic Hawaiian shirts, flaunts silver teeth, pistols and snipers. Juliet is an effervescent Claire Danes and Luhrmann's Romeo + Juliet is a dangerous and slapstick re-imagination.
Centuries later, the message is still loud and clear, "Jab miya biwi razi, toh kya karega kazi?" But the bigger message is to communicate effectively, especially when such high stakes as life are involved.
Watch on YouTube Movies
The King (Henriad), 2019
The King is ambitious. The historical plays by William Shakespeare documented the downfall of the power-hungry Henry IV and the rise of the black sheep of the family, Henry V.
Netflix's The King heavily borrowed from Shakespeare's characters but diluted the intensity by doing away with the original dialogue to serve a more palatable and comprehensible coming-of-age tale of Prince Hal (Timothée Chalamet).
Hal's father King Henry IV (Ben Mendelsohn) starts wars over random rivalries. Hal wants nothing to do with the throne. He is busy partying in his boudoir. But when his father succumbs to The Boils, Hal is crowned Henry V.
Considering the growing responsibilities that require much discipline in life and following the orders of an archbishop (Andrew Havill), this promotion is anything but an upgrade. Naive Hal's transformation into a tyrannical successor is old wine in a new bottle, that has aged incredibly well.
Step up your game, big shoes to fill, and grow up – Shakespeare knew these tropes will live on, centuries after kings and their successors have gone.
Watch on Netflix
She's The Man (Twelfth Night), 2006
Long and winding, comedy of mistaken identity cut short, in Twelfth Night, Viola and her twin brother, Sebastian, have been shipwrecked, and separated. Each believes the other sibling has drowned. Viola, a self-assured and confident woman, disguises herself as a young man called Cesario, lands a job as a servant for the Duke, Orsino, to prove that girls can do everything men can.
Sure, there are other subplots of frivolous romances floating around, but gender roles are at the heart of Twelfth Night.
In that sense, Andy Fickman's adaptations, She's The Man, lives up to the expectations.
Viola Johnson (Amanda Bynes), a terrific soccer player, fails to prove her mettle when her high school drops the girls' soccer team. And when her twin brother Sebastian (James Kirk) travels to London for a few weeks, she flaunts a wobbly wig and sideburns to pose as Sebastian and prove that she is better than the big boys.
She's The Man makes for an enjoyable watch, and reminds us that no matter what masks or power suits we wear to make a mark in the society, we should stay true to our moral values. And in these times, or any, gendered roles should never exist.
Watch on Prime Video
Omkara (Othello), 2006
Jealousy, the green-eyed monster is the unofficial protagonist of Othello.
When Othello, the Moor of Venice, overlooks Iago during the promotion season, Iago plays it cool and charts a revenge plan. He manipulates Othello into believing that his wife, Desdemona, is unfaithful, stirring Othello's jealousy. His suspicion consumes him, and he kills his wife as well as himself.
This green-eyed monster comes alive yet again in director Vishal Bhardwaj's Omkara,  a powerful story of jealousy set in the backdrop of Uttar Pradesh's gang wars.
Omkara (Ajay Devgan), a gang leader chooses Kesu (Viveik Oberoi) to be his chief lieutenant. Langda Tyagi (Saif Ali Khan's Iago), the other contender, plots to destroy Omkara's life.
The fulcrum of the story is a naive Dolly (Kareena Kapoor Khan channeling Desdemona's damsel act beautifully), who runs away from her wedding to marry Omkara. Langda Tyagi's convinces Omkara that his wife is cheating on him with Kesu, and then we all prepare for the bloody final act.
The human tendency to water those damned seeds of doubt goes back in time to the 16th century, and has not stopped growing even today. Call it by any name, Omkara or Othello, jealousy is timeless.
Watch on Google Play
10 Things I Hate About You (Taming of the Shrew), 1999
In the small town of Padua in Italy, Lucentio loves Bianca, but cannot court her until her older sister Katherina marries. The eccentric Petruchio marries the shrewd Katherina and moulds her into an obedient wife. Yes, we are raising our eyebrows too. On the sidelines, Lucentio marries Bianca too, and Katherina also wins some outlandish contest of being the most obedient wife. Everybody is happy.
It's complicated and problematic.
In the modern adaptation directed by Gil Junger, Padua High Schooler Cameron (a young Joseph Gordon-Levitt), is smitten by Bianca Stratford (Larisa Oleynik), a sophomore who isn't allowed to date until her elder feminist sister Kat (Julia Stiles) finds a date.
Enter Verona (Heath Ledger), a bad-boy who is willing to trick Kat, for a sum. Sure, he tricks her by singing to her, taking her out to house parties, but eventually, the two fall prey to cupid's arrows.
It's a complicated tale to begin with, but for Ledger, and Ledger alone, we will say, "Most of all, we hate the way we don't hate this adaptation, not even close, not even a little bit, not even at all."
At least, there's no lame contest to prove that Kat has been tamed at the end.
Watch on Disney+ Hotstar
Strange Magic (A Midsummer Night's Dream), 2015
We're convinced that William Shakespeare wrote this as a toddler. Four individuals get lost in the woods. A fairy, Puck manipulates the gang's romantic escapades. There's song and dance, and ultimately, Puck has a change of heart, reverses the magic, and the young couples live happily ever after.
Star Wars creator George Lucas reimagined the story as a jukebox filled with pop hits that lends well to both William Shakespeare as well as the Disney universe.
Bog King (Alan Cumming) leader of the Dark Forest, detests the idea of love and destroys primroses, an essential ingredient of love potions. But when he meets Marianne (Evan Rachel Wood), a broken-hearted princess, he changes his mind. A sub-plot revolves around Sunny the lovesick elf (Elijah Kelley), who reaches the Dark Forest on his pursuit to collect primrose petals to make his love potion.
No, there's no twisted lesson in revenge extraction here. It all boils down to the oldest and the most primal human emotion of love and all its irrational beauty.
It's timeless and ageless.
Watch on Disney+ Hotstar
Sealed with a Kiss (Romeo and Juliet), 2005
Romeo and Juliet finds another entry into our list, but this time, with a twist – it's not a tragedy. Lovers aren't dying or taking their lives. And it's set under water.
In one of the most innovative adaptations of Romeo And Juliet, director Phil Nibbelink, takes us on a romantic adventure underwater where two lovesick seals (Romeo and Juliet) are trying to unite going against the tide and their warring families.
When Juliet's father sends her to  the monstrous elephant seal called Prince, Juliet fakes her death to meet Romeo again. With the help of the kissing fish, Kissy, the young lovers are reunited.
This romantic drama is cute and affirms that you don't need to die to live an immortal love story. Looks like this one learnt the true lesson of love from the original plot, and corrected it for posterity.
Watch on YouTube
The Lion King, Hamlet, 2019
And yet another play by William Shakespeare where everybody dies. There's also a ghost appearance here. Hamlet, the King of Denmark is killed, his ghost visits his son, also called Hamlet and asks him to avenge his murder by killing the new king, Hamlet's uncle, Claudius. Hamlet pretends to be mad, asks himself, 'To be or not to be', seeks revenge, but unfortunately everybody just dies at the end.
It's a depressing tragedy, and we aren't kidding when we say that Hamlet is Simba, Simba is Hamlet in our favourite childhood tale, The Lion King.
It's not an act-by-act inspired tale, but look closer, and the parallels become unmissable.
Hamlet and Simba, their lives are shaped by their father's demise. Both fight their evil uncles – Scar (Mufasa's brother) and Claudius (King Hamlet's conspiring brother), and of course, these uncles breathe their last in the final act of the stories.
And, the biggest giveaway – both Simba and King Hamlet's ghosts appear to talk to their sons. Do you think it's all just a coincidence?
Hamlet, the play and the character endures a lot, and that's what it teaches us in the long run – to endure the many oddballs life throws at us without any warning. And to remember that revenge is a vicious cycle, until you break the chain.
Watch on Disney+ Hotstar