The secret to building lifelong friendships that age like a prized single malt
Real women on maintaining relationships, staying afloat and letting go
Unlike marriages, there's no certificate that binds lifelong friendships. You're stuck with family, but you choose your friends, and those relationships can sustain you even when familial bonds are tested and strained.
A friend holding out her hand for me to throw up in, another giving me courage to stand up to a bully at the workplace, and yet another, physically threatening to keep my fungi of an ex boyfriend 6ft away from me (with a shovel if needed). These are just a few examples of how true friends go above and beyond in the line of duty.
Just like men and women communicate differently, female friendships too tend to be vastly different from male buddy bonds.
According to Alisa Ruby Bash, PsyD, LMFT "Research shows that women, [possibly] more than men, need to maintain those connections. It increases serotonin and oxytocin, the bonding hormone," says. And studies at Stanford seem to confirm her statement.
So how do two little girls in kindergarten, bonding over their mutual dislike for complain-box Careena, turn into 67-year-old women sheltering each other from the storm clouds of life —  career highs and lows, romantic disasters, parental triumphs and everything in between?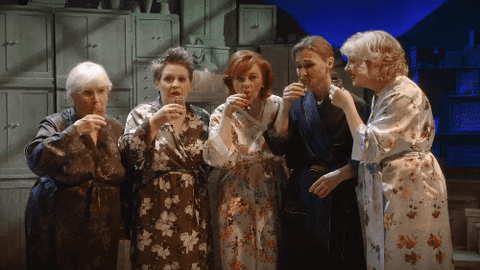 Is it an enduring love for chai and Cabernet that wines, sorry, binds them together?
We turned to a range of Indian women, between the ages of 25 and 75, to find out what makes lifelong friendships last and how they navigate obstacles — and yes, there's wine, and whine, involved.
A handbook for making and maintaining lifelong friendships
My oldest friend and I bonded over our hatred for mathematics and the beatings we got from our disappointed parents.
Another group of female friends were united at the office — it's been years since we all quit, but we've seen each other through marriages, separations, pandemics, and even the occasional puking of Jägermeister through car windows.
But even these equations haven't been without their share of minefields, and like in marriage, needed to be handled with care.
Sharing them with their spouses and babies, navigating physical and emotional distance, the interference of a third party (read: her new best friend), even initiating friend breakups, here's how real women made it through.
When you don't like their partner 
Sisters over misters may be the most overused gif in your 'Bombay Billis' Whatsapp group, but a romantic partner can be the spanner that stalls your smoothly flowing friendship.
Maybe she found the boy of her dreams, but all you can see is a clingy time-sucker. Or maybe her spouse is a loud, intrusive gossipmonger you want to press pause (read delete) on. She's made her choice, but you're the one who has to live with it too.
Unless you're ready to cut her off, you need to accept that your best friend is not an extension of you — what works for you may not for her.
Says Sucheta Sehgal (54), "Respect each other's individuality, choices and need for privacy on certain issues. I got married in my twenties, and my best friend in her forties, and she dated a lot of men that I didn't like.
Of course I shared my (sometimes filtered) opinions on them, but I could sense when she didn't appreciate too much criticism — no one but the two people in a relationship can/ should really make decisions so it's important to share your point of view without overstepping, or you run the risk of pushing your friend away, along with her spouse."
Another way to navigate around a "I don't like her husband' situation is to insist on time spending together, sans him. You'll get a chance to see her and she'll get the break she needs (whether she knows it or not).
When they move away and distance makes the heart grow more frustrated
Having your best friend live down the street, or in the same zip code is a privilege. Often, careers, spouses and life situations push you away.
When Arundhati Chatterjee's (28) best friend moved to the US in 2013, "it almost felt like a break-up".
Now they book weekend slots to catch up over missed milestones. "A friendship is nothing short of an ageing marriage and sometimes, you need to tell them how much they mean to you. That reassurance is important – especially when they're not around to physically see your sweet gestures."
Sure, it's hard Skyping when you can see her husband cooking within earshot, and it's harder restraining your inner petulant child when she cancels virtual brunch because she has a puja to attend at her husband's chacha's mother's house but you know she would understand if you had to cancel because your boss called an emergency Zoom meeting.
When they have kids and bar nights are replaced by baby swimming lessons
Lajjoo Chothani's (55) best friend got married at 21, and had kids soon after. Chothani waited until her late forties. One's priorities were all about babies and bahu obligations, while the other was dating and focusing on her career.
We've all seen the romcoms featuring the much-married BFF of the floundering heroine, but they gloss over nights where the girl misses her best friend because she's busy breastfeeding or at PTA conferences.
Chothani advises, "Things changed over the years. We didn't meet as much, and initially I was a bit thrown – her kids were young, and she didn't even have enough time to chat on the phone. I had to adjust — it wasn't just about meeting for dinners or movies anymore."
The two planned coffee dates and sleepovers at home, where they could chat while keeping an eye on the kids.
It takes patience and work — giving your friend the space that she needs and trusting that your friendship is strong enough to weather some distance (and babies), and that you can pick where you left off without feeling abandoned.
Chothani says, "Her kids have grown up now, and we're closer than before — the journey, and reading Three Little Pigs to her son three times a day, was worth it. If only he stops making fun of my pronunciation, 20 years later."
It may not be the romcom you envisioned, but years later, you will have an extended family to call your own, while the two of you battle through menopause together.
When they make a new friend and you're as green as the Hulk
You've navigated the addition of the boyfriend, the kid, 26-hour long work days, the age gap, and the fact that she lives on another continent and you're secure that your BFF is here to stay. But suddenly she's made a new friend and you're greener than the Hulk.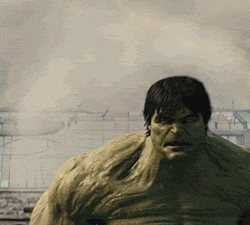 You suddenly become as possessive of your friend as your nani is of the plastic bags she's collected in other plastic bags.
Lamiya Chitalwala (24) has a word of advice, "The best way to deal with it is to address it — no matter how petty it seems — discuss and hug it out."
Territorial behaviour isn't always unwarranted, and insecurities creep up faster when you feel like you're being replaced but the only way forward is to trust, communicate and remind yourself that you have more than one friend — and none of them are interchangeable. The same holds true for your BFF.
When you're no longer Thelma and Louise
You loved all the things she did when you first became friends but now all you have are shared memories.
Maybe life took you in different directions, or you evolved into different people.
All our respondents, whether aged 25, or 75, agree that sometimes friendships run their course, so if you've tried to work things out, and talked about your issues to no avail, it might be best to cut the cord and move on.
A friend breakup is as painful as any other ending — but it's important to acknowledge that sometimes you outgrow people. You wouldn't stay at a job, or with a partner that you were unhappy with – would you? The same holds true for friendships.
Endgame
Being with my closest friends is like taking off my bra at the end of a long day — it's freeing, a relief, I can finally breathe and be in my most natural state and not worry about who I'm scandalising.
They are the women behind the saccharine sweet comments on Instagram selfies, the ones who walk into my home and help my mum in the kitchen because 'you're shameless', the ones I turn to when my anxiety is making me second-guess my own judgement — we've survived intrusive partners, different time zones, and petty fights, to form a bond that not even COVID-19 could infect.