Representative photo: Lidya Nada/Unsplash
The Taurus gift guide to please the most indulgent sign in the zodiac
Become the ultimate gift giver with these DIYs
What does your Taurus friend's home look like right about now? Having dealt with our fair share of bulls, we think it's safe to say that their living room has been turned into a home spa – combining their two favourite spots to form the ultimate Taurus hangout (which despite the absurdity, and to everyone's annoyance, looks immaculately aesthetic and Instagram ready).
Their menu is probably heavily influenced by their favourite meal – brunch. Breakfast's stiff-upper-lipped cousin gives everything a luxurious twist – sunny side-ups morph into Eggs Benedict, milkshakes into mimosas, pyjama sets into colour-coordinated separates, and barely awake slobs into intellectual conversationalists – exactly how your Taurus bff likes it.
What are they doing to while away these dreadfully long days, you ask? Filling up their carts to make their post-lockdown haul easier. And the reason they have all day to browse the internet is because these go-getters rocketed through their to-do list during week one of being in.
Since these home birds (bulls, in this case) seem to have everything all figured out, giving them the ultimate birthday present becomes a little bit of a challenge.
Well, we have just the fix for you – DIY. Everyone who has known Taurus folk closely, know that the stubborn exterior is just one aspect of their otherwise sentimental selves. They turn into mush when presented with thoughtful, artisanal presents that satisfy their need to know their loved.
Best DIY gifts for your Taurus friend
Give their favourite time of the day a facelift
Ask a Taurus what their favourite thing to do is, and pat comes the reply – "Nothing."
These bulls are the happiest when alone, their optimal conditions to thrive feature long showers with a generous helping of day dreaming, and a side of exquisite cheese with a name you probably can't pronounce.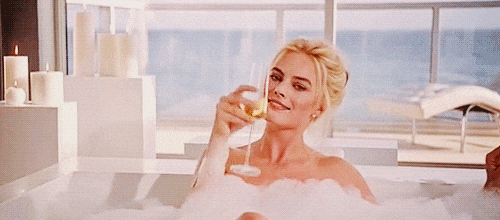 To make this perfect time even better, why not put together a hamper of skin-replenishing goodies made from scratch.
Exfoliating coffee face scrub
Rich in antioxidants and de-puffing, the coffee granules scrub dead skin away, while the coconut oil is a moisturising agent, and keeps the skin supple.
Ingredients:
1 1/2 tsp ground coffee
1 1/2 tsp organic coconut oil
Directions:
Combine both the ingredients in a bowl. Feel free to add more coffee if the mixture is too watery as that might cause the scrub to drip off the face.
Usage
Take the mixture on your fingers and begin scrubbing gently, applying minimal pressure.
Make sure you avoid the region under your eye as that part of your face is very sensitive.
Apply a thin layer all over your face and let it sit for a few minutes.
Wash it off with lukewarm water and dab your face clean with a towel.
Stress-relieving bath salts
This bath salt is going to help shift your Taurus friends' attention from the to-do lists that they keep obsessing over, and help them make the most of their down time.
Ingredients:
6 parts coarse sea salt
3 parts epsom salt
1 part baking soda
10 drops lemon essential oil
10 drops rosemary essential oil
Food colouring (desired colour)
Directions:
In a large bowl, combine coarse sea salt and epsom salts. Epsom salts soothe tired muscles and reduce inflammation.
Add baking soda to soften waters and alleviate skin irritation.
Add a few drops of essential oils and combine.
Add a few drops of food colouring, until you achieve the desired shade. Store in airtight jars.
Celebrate their wanderlust
A Taurus understands the importance of taking a break, and their immaculate planning skills make globe-hopping smooth and comfortable.
In fact, they probably helped you figure out how to navigate past whiney HR heads and use your leaves to join their wine-tasting expedition in the South of France.
View this post on Instagram
We suggest you pull out all your craft supplies, churn out your creative juices, and put together a travel scrapbook for them.
Pack the journal with photographs, postcards, ticket stubs, and tales that happened and stayed in Vegas.
This can be your thank you present to them for making all your favourite trips materialise.
And just to give them something to look forward to, throw in a travel gift card to help exhaust all the extra polaroid film you have holed up in your drawer.
Thomas Cook digital voucher, ₹500 to ₹10,000
MakeMyTrip digital voucher, ₹1,000 to ₹10,000
Clear Trip digital voucher, ₹1,000 to ₹10,000
It's time you contribute to their aesthetic abode
They might not be trained designers, but their taste might indicate something else all together. Looking like they popped off the pages of a home decor magazine, their house is your favourite selfie spot.
Since their not-so-humble abode has contributed to your Insta cred in such a big way, it's time you give back. And this easy DIY is going to help you do exactly that.
Supplies:
5mm thick 3-ply cotton rope
Driftwood/ upcycled wood (12-inch-long)
Crystal (optional)
Directions (refer to the video to better understand the kind of knots mentioned below):
Cut 10 lengths of the rope (two-metres-long each).
Find the middle point of the rope, attach it to the driftwood with a lark's head knot.
Attach all 10 ropes using the same technique.
Take the far left cord, create a diagonal double half-hitch knot.
Make a total of four double half hitch knots.
Repeat on the right hand side.
Take the four middle cords and make a square knot.
Make two square knots on the next row.
Create another row and make three square knots.
Create one more row and make four square knots.
Make five square knots on the next row, and start decreasing by two strands each side.
Finish when you have one square knot remaining.
Take the fifth cord from the left and create a diagonal double half-hitch knot.
Knot using all the cords to the left. Repeat on the right side.
Add your crystal as shown in the video.
Cut the ends to your desired shape and length.
Give your Taurus friend's birthday DIY a Gen-Z twist
Take a cue from the Tik-Tok generation and make your friends a Taurus virtual birthday card. And before you get overwhelmed, all we mean is make them a fun video compilation telling them all the reasons that make you love them despite their stubbornness.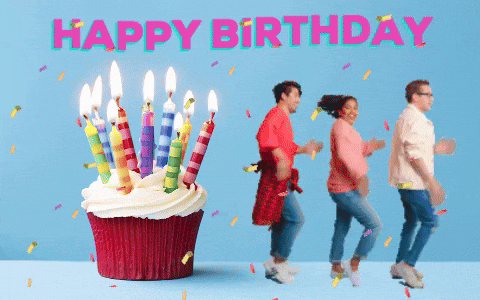 Also, since every Taurus follows the quality over quantity mantra, and are the first ones to let their displeasure be known, here are a few tools to make up for your lack of editing skills. The best part? You can produce your work of art on your mobile phones.
Magisto: This app allows you to edit your video in three easy steps. Step one is to choose from their pre-made templates or editing styles, then upload your photo or video messages, and finally, choose the soundtrack for your master piece (don't get carried away, and just stick to happy birthday). Magisto.com, Free with in-app purchases
Adobe premiere rush: A mobile friendly version of Adobe Premiere Pro, this is a sophisticated video editing tool that lets you do everything from trimming clips to tweaking light. Adobe.com, Free with in-app purchases
PicPlayPost: Imagine birthday photo collages made on chart papers from the nineties, now imagine the pictures coming to life. This is not us asking you to explore the world of magic mushrooms, but introducing you to video collages. This app lets you do that and a lot more. Mixcord.co, Free with in-app purchases