Maximum feelings, minimum effort: the lazy person's guide to buying personalised gifts
It's PDA – personalised display of affection
Everybody loves, occasionally hates (the pressure to reciprocate is real), but obviously can't stop inviting thoughtful gift givers to celebrations. This sentimental tribe burns the midnight oil (and sometimes, fingers) to hunt down the most unique personalised gifts, year after year.
Once upon a time, I took much pride in my customisation skills too. When we were young and designed a bunch of sequin-studded cards for Teacher's Day. Bespoke gifting then evolved into curated mixtapes for crushes. A decade later, it turned into baking batches of special cookies for our BFF braving a break-up, with a note that said, "He was a weirdough anyway."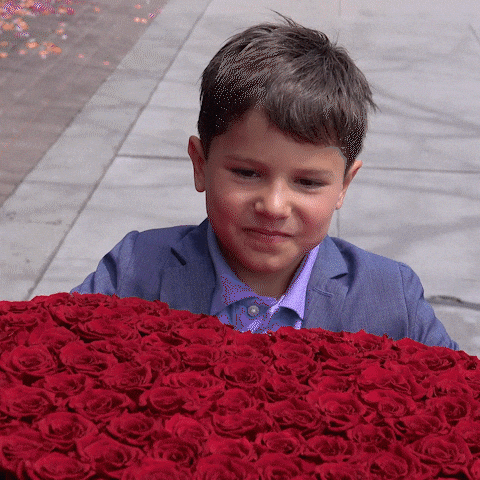 Times have changed.
It hurts to admit that the most tailor-made thing in my life right now is Google's intrusive algorithm. And the best customised gift I gave someone recently was a Christmas card with a graphic comic strip I commissioned from a digital artist.
Jobs and other life promotions, like house-hunting, marriage and parenthood, are taking over our lives. Racing to meet these deadlines often means last minute gift-hunting. Then it's yet another "Best Mom" mug, third Mont Blanc wallet, and the worst, a Zara gift card.
If life has come in the way of finding gifts, we have carved a way to dodge the 'lazy gift giver' tag with a few clicks.
Small businesses, side hustlers and artists on Instagram have ensured we can find a local Picasso, Julia Child, a weaver, a perfumer and more, with the click of a button. According to an article on Your Story, the fast growing Indian e-commerce market is expected to grow to $200 billion by 2026 — with the online gifting industry, one of the reasons for this growth.
Personalised gifts, bought online, are now a package deal of benefits: supporting homegrown brands and artists, contributing to sustainable living, creating one-of-a-kind gifts for your loved ones without losing your time, patience or brain cells.
With a five-minute brief, our selection of artists can frame a memory, create a perfume, paint pet portraits, even curate a mental wellness package, and more. What's not to love?
10 customised gifts that scream PDA – personalised display of affection
Bottle them something scent-imental
It can be infuriating to pick a fragrance for someone, if you aren't privy to the scent of their choice. But there's room for permissible error and overwhelming appreciation when you create a brand new scent just for them.
With a few clicks, Waft, the house of bespoke perfumes, can transform you into a professional perfumer. Design the bottle, label, give it a name, choose the ingredients across six categories — fruits, florals, spices, gourmand, citrus, aquatic and woody — to create a one-of-a-kind perfume.
Let this be your secret message in a bottle for your giftee.
Waft fragrances start at Rs 4,500
Stitch them a memory
Just like our generation rediscovered yoga and Ayurveda as the cool kids on the block, your grandmother's favourite pastime has made a comeback.
Embroidery artists are using sequins and beads to stitch your favourite memories with love. Knot Your Type by Akshata Jain creates gorgeous hoop art that immortalises your treasured moments with the date. Purl your way to someone's heart with these artworks, that double as sentimental birthday as well as anniversary presents.
Knot Your Type; price on request
Map their favourite moments
Sir Paul McCartney wrote 'Penny lane' to immortalise his favourite childhood haunt. Ruskin Bond wrote anthologies as a tribute to the hills he grew up in. Some save restaurant bills and movie tickets from special occasions. Boarding passes qualify as nostalgia-inducing memorabilia too.
Pine and Lime turns your favourite memories into works of stylised cartography, aka memory maps. Each map is 100% personalised. You can create these maps for an individual or a couple, choose the style, add a title, a brief description of the memory, the address you want to map and other markers.
These are the ultimate all-purpose gift: housewarming, graduation, engagement, birthdays, anniversaries —let your imagination fly.
Pine and Lime maps start at Rs 500
Make the little one the star of their story
Sure, kids love Jurassic Park, The Jungle Book and fairy tales. But imagine the excitement in their eyes as they see themselves next to the T-Rex or find themselves replacing Mowgli or Rapunzel in the pages of their favourite books. Make Me hero Books takes this idea a step further and spins a whole new story based on their life.
The thrill of seeing your name in the book is beyond compare, and instantly makes reading a more engaging activity. In fact, a study by Sage Journals states, "vocabulary development is enhanced when children read a story filled with details of their own lives."
As far as personalised gifts for kids go, this is your foolproof way to crowning yourself the favourite aunt or uncle or the best parent while motivating them to read.
Make Me Hero Books start at Rs 800
Win their heart with a customised board game
The competitive Karishmas in your life with their incredible hand-eye coordination and limitless focus have defeated you in one too many games of Twister, Jenga and Settlers of Catan. But Games Knight is the only game plan you need to win Best Gift-Giver cred.
Design a Monopoly board with all the places close to their heart, a personalised What Do You Meme version that turns their life into a meme-fest or a Codenames set revealing inside jokes. Rest assured, with Games Knight – Personalised games by Mridula, this agnipariksha of friendship is yours to win, and game nerds will always think of you fondly, especially on game nights.
Games Knight; price on request
Curate a spirit infusing kit for them
Rum and coke, gin and tonic, vodka-soda, everybody has a poison of choice. But perhaps, it's a poison they have chosen out of limitations and lack of options in mixers.
Fortunately, some greater spirit has listened to our prayers, and introduced us to Otane's natural and handcrafted spirit infusion kits. They make customised infusions that mix well with vodka, rum and gin enthusiasts, and definitely raise the bar.
Our sneak peek into their Instagram feed of flavour was loaded with hibiscus, peach, creamy vanilla, indigenous spices and more. We'd recommend you gift yourself one as well while you order this for the liquor aficionados in your group.
Otane; price on request
Send some tailor-made comfort 
PJs have become our official wardrobe for a year now. And we have found a set that doubles as both your work outfit for Zoom calls as well as the lazy weekends where nobody can make you leave the bed.
The Tweak x Mint & Cotton Holiday Gift Pyjama Set is embroidered with love, and lets you stitch the giftee's name on the pocket. Give them this classic blue pinstripe PJ to make them feel special.
Mint & Cotton; Rs 1,800
Paint them a sneaker or a jacket or anything
There are times when you walk into a store knowing what exactly you'll buy for someone, and then you find a better alternative, and ditch Plan A. We've all been there, bought that other thing.
When we stumbled upon Brushtler, we realised we couldn't just choose either of them, we had to pack them both. Customiser Sanaya Irani at Brushtler is an active proponent of up-cycling and if we may, she might just be Pablo Picasso reincarnate.
The Mumbai-based artist transforms sneakers, denim jackets or any surface to a personalised, hand-painted collectible item that will make others wonder, "Where did you get this from?".
PS: She also makes pet portraits, murals for your walls, doodles for your duvet – the possibilities here are infinite.
Brushtler; price on request
Send them a box that cares
It's been a tough year; everybody deserves a care package. And just because the virus has thwarted our travel and socialising plans, it doesn't mean anything else has taken a backseat. People are still working around the clock, big, planning big fat weddings and wading through breakups. Nervous energy and anxious thoughts are everywhere.
Sure, catching up and being an active listener is what we all need. But if you can't be there for your paranoid pigeon friends instantly, The Thought Co, a team of inclusive mental health professionals, have designed the next best thing — a care package called The Thought Box.
These are customised according to separate needs — Depression Box, Anxiety Box, Self-Care Box and an upcoming Break Up Box. Each bundle is a trove of cognitive and mindfulness strategies, driven by games and activities to make you feel lighter.
PS: These aren't tools to replace therapy, but to empower you with skills to take better care of your mental health.
The Thought Co boxes start at Rs 1,200
Take a memory, turn it into new-age art
Your friend does it, your mom has learnt it during lockdown with a little help from the flowers in your garden and Amazon's art supplies. This is our shoutout to resin art that can capture your favourite objects for posterity.
Artist Benita Ashley has been creating personalised gifts ( jewellery, bookmarks, coasters, hair clips, wall art) with an element of handpicked nature for a year now. Her exciting body of work includes customised pieces using pet hair, coffee beans, spices, old leaves pressed between pages, coins, and more.
You can either choose from her existing collections: The Van Gogh Edit, Coffee Date, Butterfly Effect. Or add a new object to her growing collection.
PS: Maybe steal your giftee's favourite corn flake, and freeze it in a pendant forever.
Resin Art by Benita Ashley; price on request