Photos: Manasi Vaidya, Archina Jogalekar, Benita Ashley
While we're posting selfies on Instagram, these women entrepreneurs are cashing in on their hobbies
How to ace being your own boss (sometimes your only employee)
Apologies in advance to DDLJ fans, but the movie hasn't aged well. Consider the stuck-in-the-last-century gyan from Simran's mom, Laajo ji: "Sapne dekho, bas unke poore hone ki shart mat rakho."
A quarter-century since she dropped this life lesson — in a parallel universe — Simran's mummy buys Valentine's Day cards from Sharma ji ki engineer beti, who designs cards as a side gig. She also purchases salwar suits from her GP, Dr Mehta's online boutique. Laajo aunty is also a popular home chef in her neighbourhood.
Laajo in 2021 is confident, unafraid of Baldev Singh, and believes that our hobbies can pay a few bills too.
Researchers agree. According to the 2019 Side Hustle Survey by Bankrate.com, 45% of respondents admitted to having a side hustle. "Between the ever-changing nature of jobs and stagnant wages, young people have turned to side hustles to generate income and utilise skills and talents," explains Greg McBride, CFA, Bankrate chief financial analyst.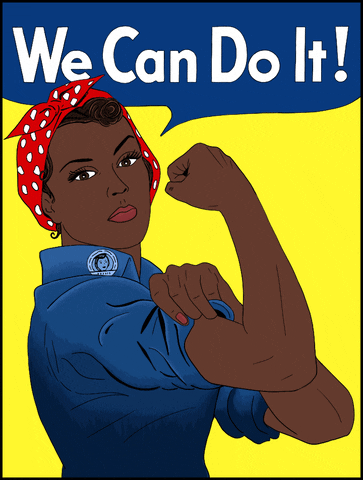 Instagram and other e-commerce platforms double up as virtual Shark Tanks. The 'job market' as our parents knew it has received a facelift. Social media is the world wide web of opportunities, where "unstable" passions validate millions of dreams. Earlier this year, Facebook For Business insights stated that 130 millions users click on shopping posts every month on Instagram. From candles and jewellery to fabric and tarot reading sessions, you can now monetise your hobbies, with just a few clicks.
For Archisha Mukherjee, an engineer and founder of Kenchi School, an online card-making platform, it goes beyond money. "Designing cards turned into a restorative ritual for me. I feel the happiest and most confident with art supplies around."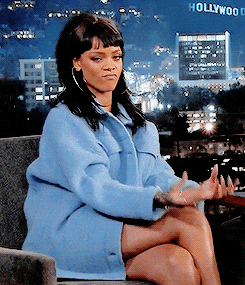 But it isn't always heart comments and endless likes. Detractors get to side-hustlers from time to time. "Who will buy framed dead flowers?" said someone to Benita Ashley, an engineer and a resin artist. Instagram entrepreneurship as rose-tinted as it may seem, pushes you into the deep end – an initial investment of self-confidence and self-promotion is a must.
Since a lot of side-hustlers aren't armed with fancy B-school degrees, they constantly learn on their job. Dealing with difficult customers, time-management, how to promote yourself, and most importantly, when to take a backseat.
We spoke to five Instagram entrepreneurs about their side-hustle to extract a cheat-sheet of marketing strategies that can make even your overachieving colleagues look like professional slackers.
PS: Keep the Side Hustle Bible handy.
How to build a thriving side hustle on Instagram
"Never compromise on the quality for quantity" – Sophie Johari, 62, homemaker and embroidery artist

Three years ago, Johari's daughter asked her to embroider a game board (the traditional Bohri board game called Dadu) for her friend's wedding. When Johari posted the tailor-made game board on Facebook one night, she had 12 orders the next morning.
Never having stepped foot into the world of business, she wasn't prepared, but gave it a shot with support from her daughters.
"I lost my husband in 1992 and worked as an education consultant for a while, but by and large, I have been a homemaker. No one in the family is business-minded, so we didn't really plan it," says Johari.
When the game boards started becoming popular, her daughters convinced her that she was preserving a dying art, and SoSophie creations deserved a higher price.
"It was awkward to promote myself. But when strangers appreciated the work, it revived my self-belief," she says.
With a stronger resolve, Johari divides her day into two halves. Mornings are spent with household chores and gathering materials. Post-lunch, she loops and purls. But she has a hard rule: never accept more orders than you can deliver.
Initially, her daughters would upload photos and write captions. But now, she can manage that too. At 62, Johari stitches three game boards every month, is open to creating pouches and gadget cases, but won't increase the quantity at the cost of quality.
"Customers can't disrespect your time" – Benita Ashley, 25, software engineer and resin artist
The Larsen & Toubro engineer returned to her oldest hobby, fine arts, during lockdown. In April, she started making resin coasters and bookmarks for her friends. When they shared them online, she was flooded with requests. "I couldn't make them for free for everyone, but I had time, so I structured the process, made an Instagram handle and diversified my creations," says Ashley.
She now makes jewellery, coasters, wall hangings and party favours in bulk.
For every person who asked her, "Who wants to buy dead flowers?", there were others who sent dead butterflies, flowers, pet hair, bees, all kinds of fossils for preservation art.
Talking about her work was a challenge, so she wore it instead. "I wore the pendants I designed, and people started inquiring," she says. She researched the market standards and calculated the sum she was spending on art supplies to determine the price.
When difficult customers bargained, she responded with a, "Yeh Colaba Causeway ka maal nahi hai." The side-hustle has made her more assertive in life. "If you don't put your foot down, people will trample all over you."
One of her customers once ordered a bookmark without any reference images. When the product was ready, she refused to pay, saying she didn't like it. Ashley says, "If I am putting in time, effort and spending money for the materials, the least I expect is some respect. I refuse to work with such clients when they return to me."
Today, she makes 100 pieces every month, and often earns more than her actual salary.
She is now focussing on collaborating with other artists for her upcoming series, and leaves us with an important lesson. "Instagram businesses don't work like proper start-ups with a legal team. Sharing sneak peeks are dangerous. People will quickly steal the idea and make a replica and sell it for cheaper. You have to be careful about your intellectual property," she says.
"Befriend technology and spend time in designing promotional creatives" – Archisha Mukherjee, 30, engineer-turned-stationery artist
Craft was a hobby when Mukherjee was growing up. Three years ago, when she lost her father, art was her coping mechanism. She made cards for her friends and family.
When they started showing interest in her hobby, the homebody decided to dedicate more hours to her art, and started the Instagram handle, Kenchi School. In the last few years, it has grown from one cardboard box to a room full of art supplies.
Her pricing dilemma was solved by Skillshare.com where artists explained how to calculate the worth of handmade art. "Add the price of packaging, art supply and hourly labour cost. The last one increases based on your experience and skills. I was nervous and thought nobody would pay for a handmade piece of paper but people were supportive," explains Mukherjee.
Three years later, she has become more comfortable in slyly pitching her festive specials to her colleagues. "Before Valentine's Day, I asked my male colleagues, 'Kuch socha kya dena hai girlfriend ko? Mere cards check kar lena *wink*."
Working for a US-based firm means Mukherjee has an evening shift from 7pm to 3am. She works on Kenchi school deliverables after work for a couple of hours, dozes off, and works on them for a few hours before office calls.
But she divides her time into three segments: office work, Kenchi School craft and 'marketing hour' which includes making creatives, reels and IGTV videos for Kenchi School.
"Befriend technology," she says. "Instagram is the marketplace, and creatives are the only way to market yourself. Engage with your audience. Make interactive posts. I make three separate things for each product: A reel, a flat lay and sometimes, even an IGTV BTS video. I have learnt Adobe Premiere to cut my videos."
"Do market research; find out what the audience wants" – Dr Achina Joglekar, 60, vet and painter
In the '70s, after high school, when Joglekar told her father she wanted to be a painter, she received the popular response, "Do something that makes money." She became a vet, moved to Goa with her husband in 1998, and set up her clinic there.
She didn't drop the brush. "My job doesn't make me happy everyday. I can't rescue all the animals. In unfortunate cases, there's a lot of emotional turmoil involved. Painting became my escape."
Joglekar started filling the walls of her living room, bedroom and Facebook with her work. She had no intentions to sell them, but six years ago, when a gentleman wanted to buy one of her works, she was stumped. Online resources helped her determine a sum, and her journey as The Arty Vet began.
But between the '70s and now, painting was not the same anymore, and she had to adapt. "People's tastes have changed. When I decided to sell my art, I had to do market research and update myself," she says.
Today, Joglekar's paintings are hanging in living rooms in New Zealand and Australia too. With international shipping, the cost calculation works differently. "A painting may cost Rs 15,000, but shipping means an additional Rs 6,000," she says, adding that art buyers don't bargain like it's a bhaaji market. "A Rs 15,000 painting will come down to Rs 14,000. Not to Rs 10,000. Art lovers are willing to pay for it."
She divides her time between the clinic and easel equally. The only time art takes a backseat is when an animal is in an emergency. "Prioritising your actual profession will ensure no hearts are broken, no egos are bruised."
"It's not your business empire, treat it as a side hustle" –Manasi Vaidya, 23, UX designer and soap maker
Vaidya's ever-brewing love for coffee resulted in her experiments with soap-making.
Last year in August, she bought a coffee maker and noticed a mini mountain of coffee grounds every day; she wanted to reuse them. She taught herself to make coffee soaps via YouTube tutorials and blogs. When her friends saw the bars on her Insta stories, they wanted to try them as well. And she made them in batches. "When they shared positive feedback and didn't complain about skin reactions, I felt confident to try different variations," she says.
Taking feedback from your friends is often the only focus group an Instagram hustler can afford.
Around Ganesh Chaturthi, when her relatives sent over a box of kaju katli, she designed a soap that resembled her favourite mithai. That particular soap went "viral", and by Diwali, she "was up till 2am every day, making 60-70kgs of Kaju Katli soap bars." Her personal Instagram account is now doubling as her business account.
The Srishti School of Design graduate used her creative prowess to make an assortment of mithai-shaped soaps and word-of-mouth via Instagram ensured she didn't have any free time between her work and soap-making. But Vaidya is hesitant, especially with bulk orders, since she isn't a skincare expert, and shies away from 'Sponsored posts' or working with strangers.
"I still consider this my sidehustle, so I am extremely mindful about the time and money I invest. I'm not concerned about scale at this moment," she says.
After some of her Christmas deliveries reached almost 10 days late due to postal inefficiency, she started charging extra for private courier services.
There's a new learning every day, Vaidya says. "I have learnt to identify trends and important dates. The biggest hotspots of the year are Diwali, Christmas, Valentine's Day, Mother's Day, Ganesh Chaturthi and so on.," she explains.
Vaidya is currently spending her time and money on sourcing packaging material to add a more personalised touch to the soap boxes.
*Contact them via their social media accounts to place orders
We're inviting you to join Tweak Connect, our private community of like-minded women, where you can make friends and freely chat about the relationships that rule our lives — from partners and parents to work colleagues and BFFs. Join here.