11 'WTF just happened?' movies to prepare your brain for Christopher Nolan's Tenet
Coherence, not guaranteed
How often do you feel helpless, stupid and nurse a splitting headache all at the same time? Often, if you ask me. Being stranded in a washroom with a creepy lizard or racking my brain to remember a phone number without a phone. But most of all, I feel utterly thick-headed every alternate year, when a certain genius called Christopher Nolan decides to drop brain teasers he calls movies.
Watching Nolan's films is a paradoxical experience. The movie buff in me refuses to skip his work because #FOMO, but the rest of me with an aversion to everything science leaves the theatre with a bad migraine.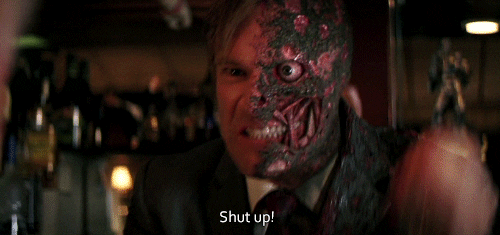 Ask me for synopsis of Christopher Nolan films, and I'll help you with one-liner descriptors: the one with two magicians, the one with a spinning totem, the one in the fifth dimension, the one with the evacuation during WW2. Don't lie, I know you've guessed them all right.
Unfortunately, I can't explain them more coherently because even after multiple viewings, decoding his movies is the HIIT workout my brain can't handle. No, I'm not demeaning the master's genius at all. The joke's on my feeble brain that's stuck in an endless loop of exhaustion and burn out. And I know I am not alone in this wormhole.
As cinephiles across the country start the countdown to the latest Christopher Nolan release, Tenet – which is being called his 'most confusing film so far' the world over – I can't help but ready my cerebral cortex for a wrestle-mania match.
If you're feeling the jitters, too, we have put together a cognitive workout regime: a warm-up watchlist to flex your cerebellum. There's enough time-travel, mysteries of the outer space, a complex heist rooted in reality and some complicated matters of the heart to prepare for what's coming our way.
PS: No explanation alert
11 complex films to prepare you for Tenet, the next Christopher Nolan puzzle
Primer, 2004 
In the opening scene of director-writer Shane Carruth's sci-fi movie about time-travel, Aaron (Carruth) and Abe (David Sullivan), two intellectual engineers (yes, that's a legitimate profession), are selling their brainchild — a device to zoom back and forth in time — to venture capitalists.
In order to test the machine, the engineers enter the device and set out on a catastrophic journey. They are sucked into a wormhole, keep inventing multiple timelines (nine to be precise), and eventually lose their touch with reality.
Caution: your head may spin to process the laws of physics at play here. But you aren't alone. Sixteen years since its release, viewers across the world are still drawing detailed graphs to decode what exactly happened once they entered the box.
Watch on Mubi.com
Lock, Stock And Two Smoking Barrels, 1998
For starters, British director Guy Ritchie's directorial debut doesn't throw us into outer space or catapult us across timelines. Thank Ritchie for that. In this raucous gangster movie, he makes the underbelly of London seem as labyrinthine as a Nolan-meets-Tarantino landscape.
Four long-time friends — Eddie (Nick Moran), Tom (Jason Flemyng), Soap (Dexter Fletcher) and Bacon (Jason Statham) — plan to gather money for a high-stakes poker match hosted by a gambler and porn merchant, Hatchet Harry (PH Moriarty).
When a card game goes wrong, a complex chain of events takes place featuring bad boys, big guns and a dangerous heist that will demand 200% focus from you.
Watch on Google Play
I'm Thinking of Ending Things, 2020
Film-maker Charlie Kaufman's repertoire (Synecdoche, New York; Being John Malkovich; Adaptation and so on) comes with a disclaimer: hard to process. But his latest film has put not only our patience to test, but also exhausted our semiotic comprehension skills.
In the horror thriller, the unnamed protagonist (Jessie Buckley) is having second thoughts about her boyfriend Jake (Jessie Plemmons), yet drives to his parents' secluded farmhouse to meet the folks in a fictional snowy town.
At the family home, reality begins to disintegrate for the young woman, as she questions her surroundings, her partner and her existence. You'll start questioning your sanity too as you try to piece this brilliant puzzle into one big picture that makes some sense.
Watch on Netflix
The Lake House, 2006
As if matters of the heart weren't complex enough that director Alejandro Agresti added a filter of time-travel to complicate the affair for doctor Kate Forster (Sandra Bullock) and architect Alex Wyler (Keannu Reeves).
Forster, who lives in a glass house over a lake in Chicago, leaves a letter for the next tenant when she moves out. Wyler finds the letter and begins a correspondence with the woman. As they fall in love, it is revealed that the two inhabit different timelines.
Forster lives in 2006 while Wyler is in 2004. To make matters more indecipherable, they seem to have the same dog. We desperately want someone to give us major spoilers and help us understand how this happened.
As you try to solve the paradox, temporal anomalies and draw parallels, a part of your roots for the couple to meet at some point. Do they, don't they? Watch this brain twister to find out.
Watch on Netflix
Upstream Colour, 2013
My brain wrestled between taking in the evocatively shot sequences and solving an unsolvable cinematic mystery. As the end credits rolled in, I may have screamed, "What just happened?" and dove into Reddit threads in search of enlightenment.
Judging by director Carruth's previous movies, it's safe to say that he has a penchant for the weird. In Upstream Color, we see a man inject organisms and unidentified parasites into people, in an attempt to control their mind.
The movie then follows two victims — Kris (Amy Seimetz) and Jeff (Carruth) — who find each other and try to understand the impact of the incident.
In ways more than one, the movie is a prologue to the AI-bugs-taking-over-the-world narrative, and tries to convince us that that there's no escaping it.
Watch on Google Play
Shutter Island, 2010
"Which is worse, to live as a monster or to die as a good man?"
It's been 10 years since Martin Scorsese's masterpiece Shutter Island threw the open-ended question at us, and it's still haunting most viewers.
In the complex psychological drama, Edward Daniels aka Teddy (Leonardo DiCaprio), a US Marshal investigates a psychiatric facility on the eponymous island when a patient called Rachel Solando (Emily Mortimer and Patricia Clarkson) is reported missing.
But as the movie progresses, it turns out that we are stranded in an island of elaborate role-play in which Teddy may not be who he thinks he is. Will he catch up with reality? And then another question arises – what exactly is real on this island of doom?
Watch on Netflix
Birdman, 2014
In 2014, director Alejandro G Iñárritu gave us a thrilling film with a heavy dose of magical realism and evocative visuals, bagged multiple Oscars, but also raised a question in the final scene that kept cinephiles discussing Birdman at the dinner table, resulting in repeat viewings.
Birdman follows former star Riggan Thomson as he seeks internal as well as external validation. He channels his artistic frustrations into a Broadway adaptation of the Raymond Carver short story, What We Talk About When We Talk About Love. Things don't go as planned, and he is forced to star in it.
But there are also superpowers at play here. Believe it or not, he can fly.
And we are still trying to figure out what happened at the end. What is his daughter, Samantha Thomson (Emma Stone) smiling at? And is Riggan Thomson (Michael Keaton) dead or flying? Please let us know once you decode the mystery.
Watch on Netflix
Andhadhun, 2018
Director Sriram Raghavan's black comedy-thriller left a blind spot (pun intended) with its final scene, where Akash (Ayushmann Khurrana) kicks a can out of his way, and leaves us wondering if the protagonist is blind or has regained his eyesight.
Andhadhun, set in Pune, follows the story of a pianist Akash who pretends to be blind to alleviate his artistry. But after he witnesses a murder take place in front of him, and gets embroiled in a murder investigation, his life takes a wrong turn, leaving him actually blind. Or does it?
While you piece your theories together, don't miss the haunting soundtrack and Tabu's brilliant performance as Simi.
Watch on Netflix
Looper, 2012
Movies about time-travel raise more questions than they answer. Film-maker Rian Johnson's brilliant thriller does exactly that.
In the film set in 2044, time travel is an illegal service traded only on the black market. Every time a gangster wants to take care of someone, they send the target 30 years back in time, where a hired gun, Joe (Joseph Gordon-Levitt) gets rid of them.
As Joe keeps getting richer, the kingpin decides to send Joe's future self (Bruce Willis) back in time to assassinate the young Joe. What happens when the two timelines collide is going to keep you up for nights without any explicable answer.
All the best escaping this time warp.
Watch on Prime Video
Raincoat, 2004
While most films on this list punch you in the cerebral cortex with mind-numbing paradox and time-travel, filmmaker Rituparno Ghosh's National Award-winning drama goes for all the four chambers of your heart.
Raincoat, starring Aishwarya Rai Bachchan as Neerja and Ajay Devgn as Manoj, is an adaptation of O Henry's The Gift of Magi, and leaves you emotionally exhausted.
An unemployed Manoj is in dire need of money for a family function. He visits his ex-girlfriend Neerja in Kolkata who was married off to a wealthy businessman in the big city. What follows is a day-long reunion where they update each other of their lives, and  Neerja goes to the market wearing Manoj's raincoat.
By the time she returns, Manoj has unearthed life-altering information. But what he does with that information leaves you baffled and make you ask over and over again, "Did he return?", "Does he let go?"
Raincoat may not be a scientific rollercoaster, but it takes a deep dive into dissecting human emotions unbounded by formula.
Watch on Hoichoi
Stay (2005)
You are here to stay even after this fever dream of a movie ends, with your mind trying to separate the real and the imaginary.
In director Mark Forster's psychological thriller, Henry Latham (Ryan Gosling) emerges out of a car crash in the opening scene somewhere in Brooklyn.
Is he a dead man walking or is he really alive?
While no one answers that, we find out that he is suicidal and has confided in Sam Foster (Ewan McGregor) about his plans of committing suicide. Foster tries to save Latham's life, but you'll soon realise that he is the one who needs an exclusive rescue operation.
The film makes you stay somewhere between consciousness and death, heaven and hell, and forces you to question rules of human existence.
Watch on Prime Video