Photo: Dreamstime
How to avoid burnout before your career even takes off
Lessons learnt early at 26
In the age of hustle, we're taught that only by working harder, better, faster, longer can we achieve success. We carry this new-age anguish like Vikram carried Betaal — where your level of stress indicates how well you're doing in your career.
Mentally, we're always on the job — thinking up new ideas in the shower, catching up with emails on the rickshaw ride to work and making a mental task list just as we get into bed at night. Exhaustion and a growing detachment take you to the brink of shutting down. Congratulations, you've hit burnout.
Many experts, ranging from colony aunties to actual mental health professionals, don't believe burnout is a medical condition. To be fair, I never imagined that at 26, I'd find myself taking a long, out-of-the-way route home from the office at 9:40 PM, just so I could stare mindlessly at passersby without having to think about work.
In May 2019, Burnout Syndrome was officially classified as a legitimate medical disorder by the World Health Organisation in their diagnosis guide book, the International Classification of Diseases.
In broad terms, burnout or burnout syndrome is job-related stress on a debilitating scale, which takes a toll on your physical and mental health. I had lost interest in the once-exciting projects that I was working on and found myself calling in sick to work from home more often. From frontbencher to Late Latif, I would walk in on my own time with little care for consequences. My body was running on McAloo Tikki burgers and caffeine which wreaked havoc on my digestion. I packed away my favourite jeans as they'd begun to tighten.
There's a spectrum when it comes to signs of burnout, and psychologist Jaini Savla, founder of MindSight Clinic in Mumbai breaks them up into three categories.
The burnout scale
→ Exhaustion – You feel emotionally drained all the time. Tired and fatigued like you've just completed a 5K and run straight into work. No matter how many hours you sleep or cups of coffee you gulp down, there's still an ache in your bones.
→ Cynicism – Disdain and a growing detachment from colleagues alienates you at the workplace. I became irritated at the 'ineptitude' of those in the team and flared up at the first sign of things not going my way.
→ A decline in performance — Bring the previous two components together and you get an uninterested, frustrated employee with a deep sense of incompetence.
The notion of burning out at the beginning of my career seemed absurd to me. At just 4 years in, how could I, with stars in my eyes and Zara on my feet, already find myself sucked into the quicksand?
Psychologist and mental health counsellor Urvashi Bhatia blames an evolving work culture in which hyper-digitisation and intense competition collide. Work stays with you, it's on your mind before you clock in and long after you're out. A US survey of 615 HR professionals found that this is affecting organisations' ability to hold on to employees.
A recent Gallup study of about 7,500 full-time employees reported that 23 per cent of respondents 'always' feel burned out while 44% stated they felt the same 'sometimes', which can turn into 'all the time' easily if not worked out.
Social media hasn't made it any easier. In between the #blessed, work hard-play hard attitude and constant one-upmanship, these images flooding our feeds maintain the status quo.
While there's no cure-all for burnout and Savla insists that the recovery process is unique to every individual, there are a few key tips to keep in mind.
Burnout survival kit
→ Break the monotony – Sitting at your desk all day makes it easy to flip to YouTube when you feel like you need a break. Savla suggests a change of scenery instead, even if it's for a few minutes. Take a stroll around your office building or even just a chai break in another room, to come back to your desk refreshed.
→ Polish up your time management skills – "Set yourself manageable deadlines for each task," says Bhatia, "Spend the first 10 minutes of your day at the office making a task list, this makes it easier to track your progress through the day, and there's also a kind of satisfaction and fulfilment that you get slashing these off your list."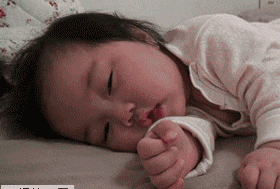 → Prioritise sleep and a healthy diet – "Of course you can sleep for 3 hours and power through your day, but that's harmful. At least 6 hours of good sleep is essential for brain health," stresses Bhatia. And if you don't have time for a full-blown breakfast, then Nourish Organics, The Nibble Box and The Green Snack Co have great options for healthy alternatives that are easy to carry on the go.
→ Find coping mechanisms that work for you – If you're feeling stressed at the office, you can use your time in the bathroom, like I do, doing a quick relaxation exercise. A 4-7-10 breathing technique has served me well as a stress reliever. Do a mental count to 4 breathing in through your nose. From 4 to 7 hold your breath. 7-10 count is your time to exhale. It's calming and helps me collect myself before I rinse, wipe, flush and get back to work. Others find a stroll soothing, and even white noise loop videos (bless Youtube) can help settle your mind.
In my ongoing recovery, I remind myself that while I love what I do, it's ok to falter. I've given up on the search for the perfect work-life balance because there is no such final destination — it's an everyday practice. And I'm learning to make stress my friend – even though it's the kind that I may spend some time with because it can be good, productive company, and then ignore for the next two weeks. Someday my resilience will reach a point where stress will become trivial and I'll dismiss it with the same ease that I do Facebook 'Frandship' Romeos in my inbox.