This vegetable vendor's daughter is celebrating her parents' huge sacrifices by rewriting her family history
Madhu Priya defied all the odds, and just wants the world to know how proud she is of her parents
"I am a vegetable vendor's daughter, and both my parents are school dropouts. I grew up in Egmore, Chennai, and my parents sent me to a private convent school. The school had a quota for the lower-income group. Parents were required to show an income certificate and other documents for the admission of their kids.
My parents couldn't manage to show the documents to enrol my elder sister, but two years later, my mother followed up very closely with the principal. When the principal realised she wasn't going to budge, she helped us.
Most of my peers were upper middle-class, the status gap was always the elephant in the room, but nobody addressed it directly.
Every summer vacation, my classmates would holiday abroad, while I was helping out at the shop. I thank my stars that my birthday is in May, so I never had the typical birthday celebration or had to invite my friends over.
But what hurt the most was my parents never attended school functions. In fact, my dad never stepped foot inside the school compound. My mom would just say it was difficult to leave the shop and go anywhere. I was disappointed, I thought they never made time for me.
Things hit rock bottom after my board exams. One of my best friends told me that her father had asked her to stop talking to me because I was a vegetable vendor's daughter. The other friend also distanced herself and they befriended the rich kids.
I felt all alone, so I deliberately missed all the major events at school: my graduation, the farewell. After spending 14 years in the school, when I realised I had no friends, it felt extremely alienating.
I started falling sick. My body rejected food. I was also diagnosed with pneumonia. The whole experience left me bedridden for a few months. Back in the early 2000s, we barely had any awareness about mental health disorders, but I am certain I was experiencing severe anxiety. I locked myself up in my room, and wouldn't talk to anybody except for my mother.
That was the first time she opened up to me. She had stayed away from events because she didn't want to embarrass me. My father always wore dhoti and lungi, and didn't speak English, so he never entered the school premise. It was their way of shielding me from being bullied.
I realised that it's only our parents who will be with us, no matter what. I went to college, and chose my friends carefully. I didn't want to be hurt again or make my parents feel bad.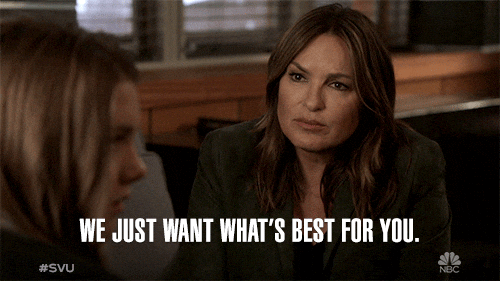 During my master's degree, several money lenders knocked on our doors for the money my parents had borrowed from them for our education. We were completely unaware — my mom said knew that if we found out about the loans, we wouldn't have continued studying.
Our neighbours, who were also vegetable vendors, had also discouraged my parents from sending me to a convent, saying it was a failed investment, and they should save money instead.
All these factors only worked as a driving force, and I knew I had to perform well to repay the loans and fulfil my parents' dream.
During the campus placement interviews in the final year, the companies asked me about my family background. When I told them that I was a vegetable vendor's daughter, they didn't judge me. In fact, they said that you've grown from rock bottom, and you've worked hard to be here.
After I got the job, I spent the first year clearing all debts. I married four years ago, and have a daughter now. But I continue to work. When I am stressed, my husband asks me to quit and take a break. But I know how much my parents have sacrificed, so I never take it for granted.
"I want to be a vegetable vendor's daughter in every lifetime"
Education is fuel, we need it to survive. If a mishap happens, and you need to feed yourself, having a degree makes you confident.
My family also taught me to look beyond the glitter in any place. Whenever I go to a restaurant, I don't look at the swanky reception desk or the beautiful lights — I talk to the servers, waiters. Paying attention to them is essential.
In school, my classmates would get Rs 100 every day as pocket money, while I had only Rs 10. I learnt to manage money from a young age. And from all the afternoons spent sitting at the shop, I became comfortable talking to people, and making them smile. These are the soft skills that my parents unknowingly equipped me with. Today, I believe that no matter where life takes me, I will survive.
It was also eye-opening to see how parents influence our decision-making. When I was in college, both those friends from school made amends. Everybody realised that friendship is bigger than economic status. The gap is often created by parents and their aspirations. Children absorb what's being discussed at the dinner table.
Today, I work as an HR manager in a US-based firm. I am a first-generation learner, first girl child in the family to have completed a masters degree, first girl in the family to work in an MNC, and the first to get a promotion. When I received my first salary, I took it and gave it to my father. He doesn't want to take any money from his children, so he kept it in the puja room.
I want them to be my parents in every lifetime. I couldn't have achieved any of this without my family's resilient efforts. Even the neighbours who had no faith in me now agree that my parents did the right thing. They often come up to me for advice for their kids. There are no hard feelings anymore.
Others may feel that they are selling tomatoes and onions, but it's this shop that has made me who I am today. As a vegetable vendor's daughter, I have defied all odds and made a mark, and I wish I could show the world how proud I am of my parents.
(Madhu Priya is a 28-year-old Chennai-based HR professional) 
– As told to Arundhati Chatterjee