Representative photo: Alia Bhatt/YouTube
Losing my cooking virginity was like being strapped into a therapist's chair
It's (not) complicated
I entered the kitchen to cook for the first time in life at the age of 26. My protective family hadn't let me near the stove as the kid. My mom — Julia Child incarnate — had ensured the fridge was never even half-empty. Naturally, my culinary prowess was limited to warming food in the microwave when she was away.
The passage of time between 2016-17 was my year of self-sabotage, self-loathing and, ultimately realising that darr ke aage jeet hai. A long relationship had combusted without a warning, another in its germination stage faced the test of geography – I was moving to Toronto to study. With a healing heart, I decided to live away from home for the first time. In all my nervy excitement, I had forgotten that I lack a basic survival skill: I CAN'T COOK.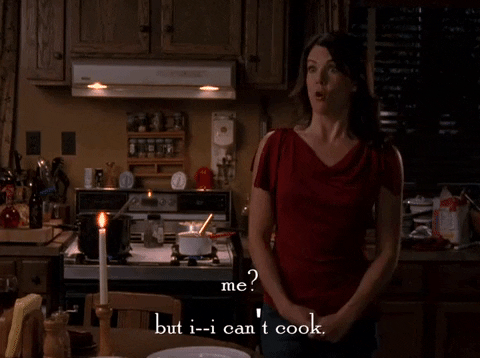 MTR's packaged meals in my suitcase lasted a week. Then, I forged a toxic diet plan: Pringles for breakfast, bland cafeteria salads for lunch, and the range of Knorr soups and Maggi pasta for dinner, on repeat. I even volunteered to wash dishes for my flatmate while she cooked dinner for me.
But when she went back to India for a vacation, and our university faculty went on an indefinite strike, I sank into a pool of uncertainty on all fronts.
Would I ever complete my degree? Was this LDR going to survive the time-zone difference? With mounting anxiety, came internal protests against processed food. I desperately craved dal-bhaat, shorshe maach and aloo posto.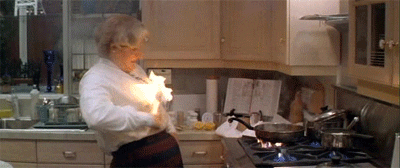 My first cooking attempt saw my life go up in smoke. The kitchen alarm alerted the neighbours, who came running in to rescue me but burst into roaring bouts of laughter. Here's the recipe:
Fried Rice
Ingredients
1 cup basmati rice
Direction
1. Pour a cup of basmati rice into a pot. Forget to add water.
2. Cook for 20 minutes.
3. Once the room turns into a chamber of smoke, grains turn burnt umber and stick to the bottom of the pan, serve yourself a reality check.
But that Burnt Pot Rice became my agnipariksha. With nothing else on my to-do list, cooking gave me a purpose – something that I could control when everything else was spinning out.
The kitchen slowly transformed into a de facto therapist's office.
I sent a photo of the 'fried rice' to the former flame with the caption, "This is you", and put a lid on it.
Marinating meats taught me the importance of investing time for love.
My boiling obsession — for eggs, carrots, bhindi, aloo, and my temper — was a reflection of the heated arguments I'd often have. "Are you going to play Call of Duty all weekend?", "Why do you have to run every day?", "Why has my postcard not arrived yet?"
Simple questions turned into regretful words, a racing heart rate, bruised egos and we went to bed on an empty stomach. As I saved veggies from becoming mush, I protected my pot of emotions from boiling over too. In the kitchen, gingerly lower the flame and take the overheated pot off the stove. In life, say 'Time Out' and take a walk (the secret to my 10k steps a day regime) to clear your head and let the other person collect their thoughts. After things simmer down, dig in to fix it.
If you can't fix it, eat it
Some meals are beyond salvaging.
But for most part, in life and in the kitchen, I've learnt to take it with a pinch of salt or a sprinkle of chaat masala. Cooking helped me embrace my flaws – tedha hai par mera hai. This steadied the fragile bits of my relationship too – I was no longer being a defensive jerk. I made grand reconciliation efforts, with a side of an apology orgy.
Cooking helped me pick up the self-doubting pieces during the lowest of lows. It rewarded me with daily meals (rarely lip-smacking, often barely edible), made me more patient, and prepared me to believe in love, all over again.
Seeing the photos of the meals I had made from scratch, my Bengali Julia Child had tears in her eyes – and they weren't from chopping onions, I swear.
And as mothers do, she couldn't help but toss in her special emotional tadka. "Eating your own mistakes helps you let go of grudges. Just don't mistake the add baking soda for maida."